We have been getting out on Rambler No.3 for a few test rides.  There will probably be a couple of minor adjustments to the cockpit, but it is pretty close to spot on.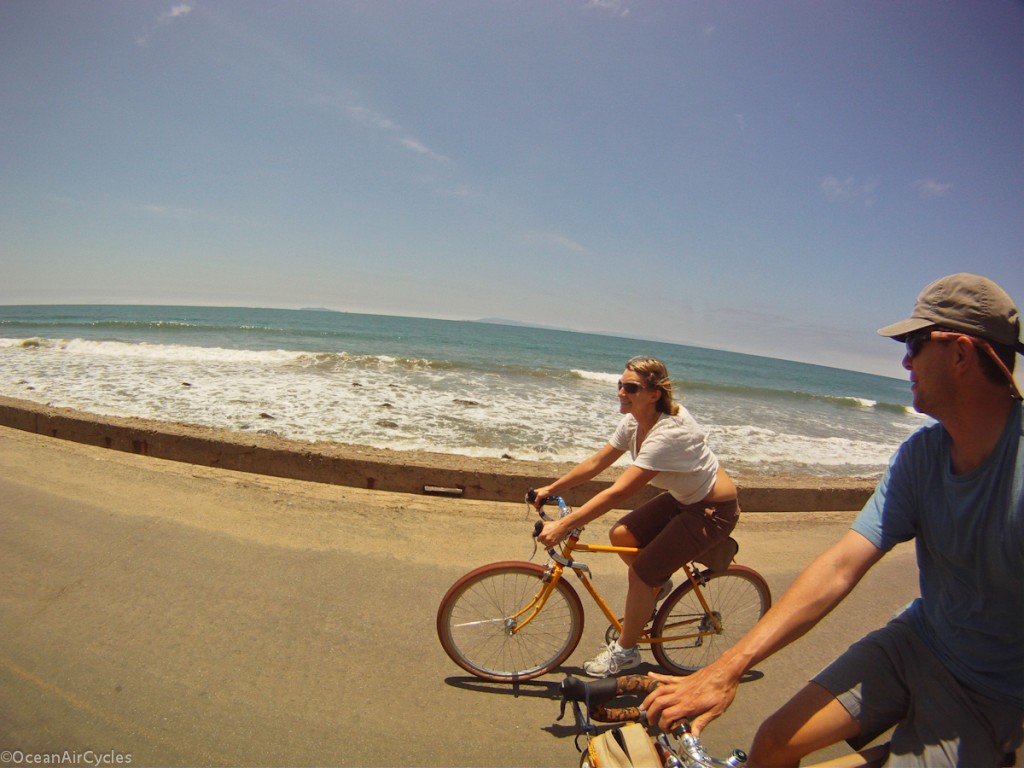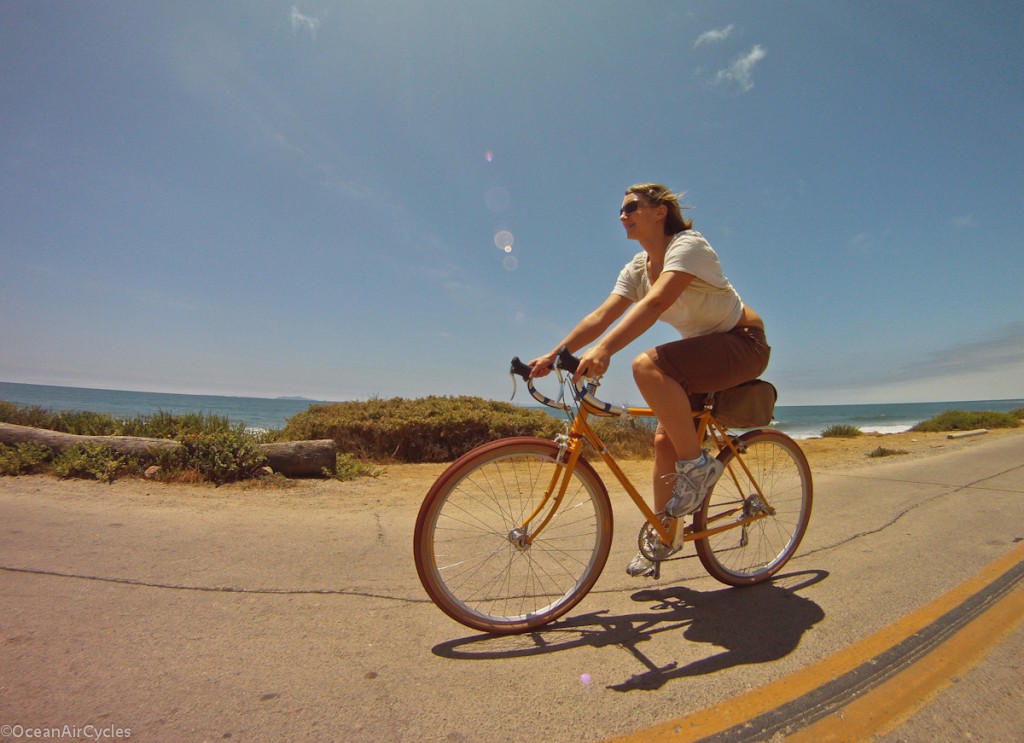 After years of trying to find an off the rack bike that will fit my wife and smaller friends properly it looks like we have a winner.  A common problem with many smaller frames is an overly long top tube combined with a steep seat tube.  IF the rider is even able to get the saddle into the proper position with a conventional seatpost, the reach to the bars is usually far too long.  The most common fix is to push the saddle forward and throw on a super short stem.  Unfortunately this often results in too much weight on the hands, possible knee pain and a generally poor fit for the smaller riders.
The 51 Rambler solves this issue with a 51cm top tube and 73deg seat tube angle.  This keeps the drop bars at a comfortable distance with a properly positioned Brooks saddle.  After more modern shop bike test rides, and a few vintage offerings that have passed through our stable, this is the first time ever that I have had her on a bike with drop bars and seen a smile.
The next step is fine tuning a few things, wrapping the bars, likely swapping out the Hetres for PariMoto tires and getting her Honjo fenders dialed in. More pictures soon!