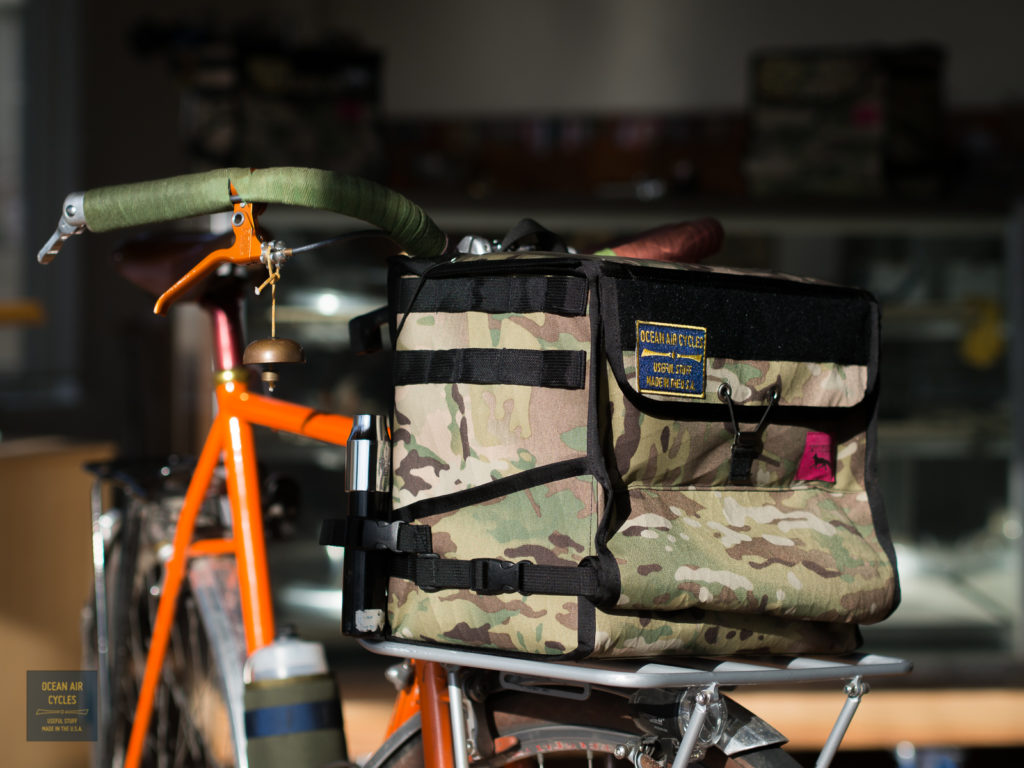 It is hard to believe the Docena bag collaboration we produce with Swift Industries is now four years old.  The Docena still is only bag on the market that bridges the gap between rando front bags and the larger bags purpose built for porteur racks.  Since the inception of the bag, the key shortcoming in my eyes was the small rear pockets, carried over from traditional rando bags, getting smushed on the full width porteur rack back stops.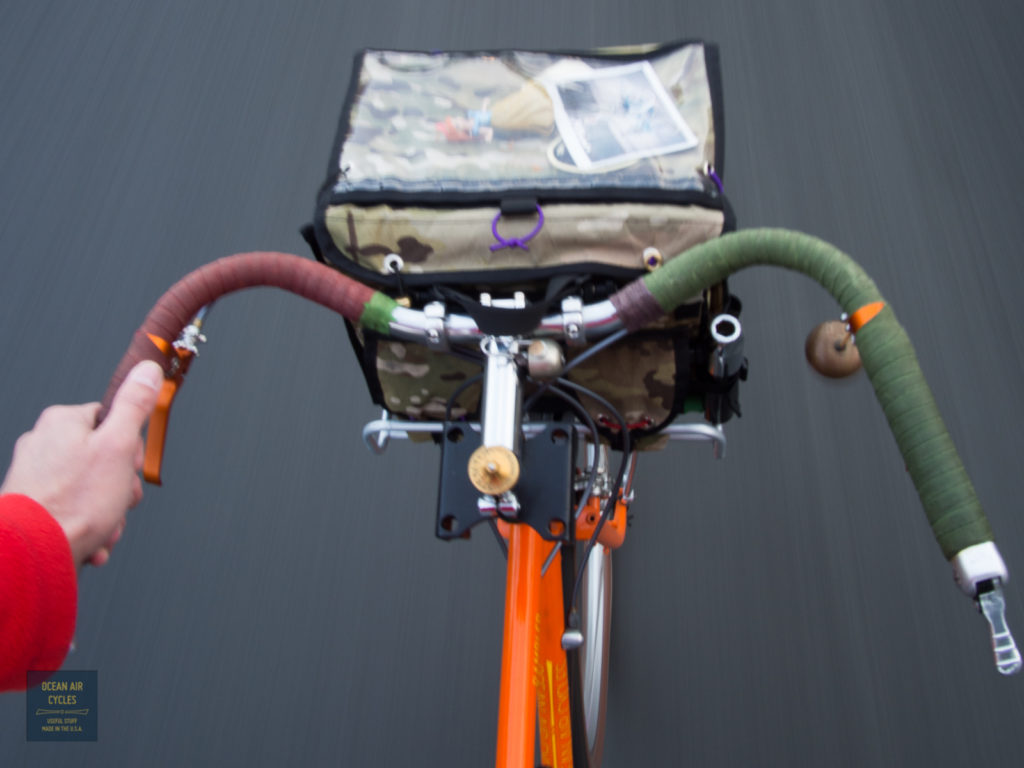 The workaround was to push the bag forward, or deal with the pockets sort of useless (crushed my OCD worse than the pockets).  Thus the plan was set into motion to develop the MkII.  The small rear pockets came off, but we added plenty of detailing to keep the functionality.  The key element is the addition of MOLLE standard webbing straps to the sides and rear face of the bag.  We retained the lock pocket (of course)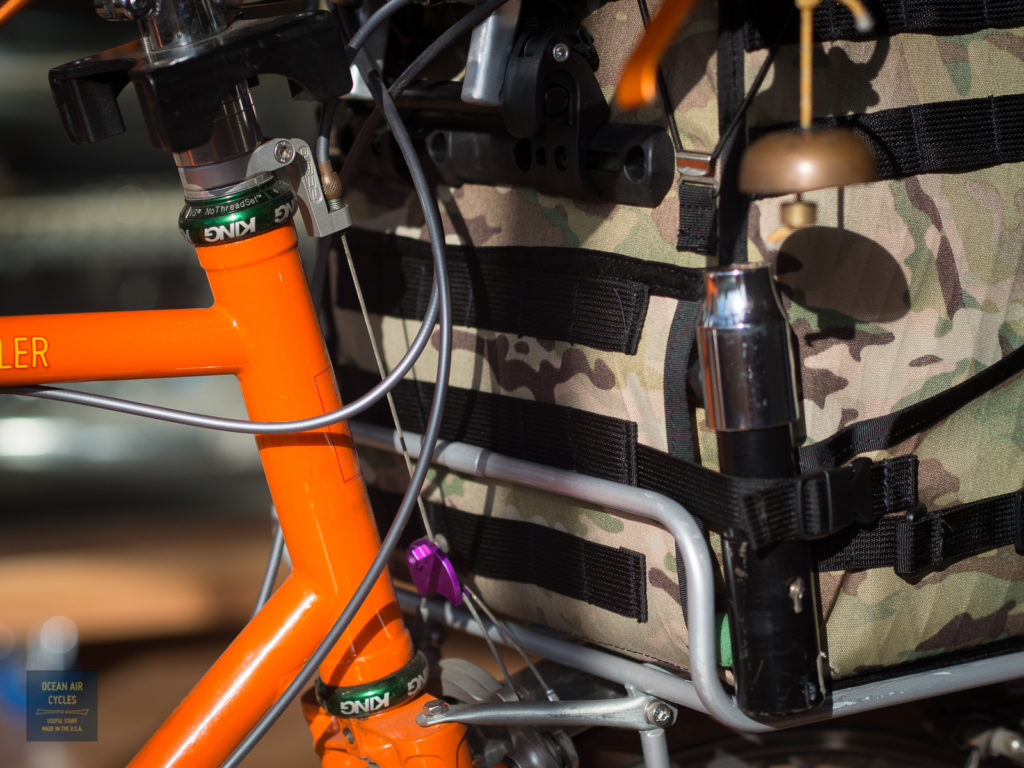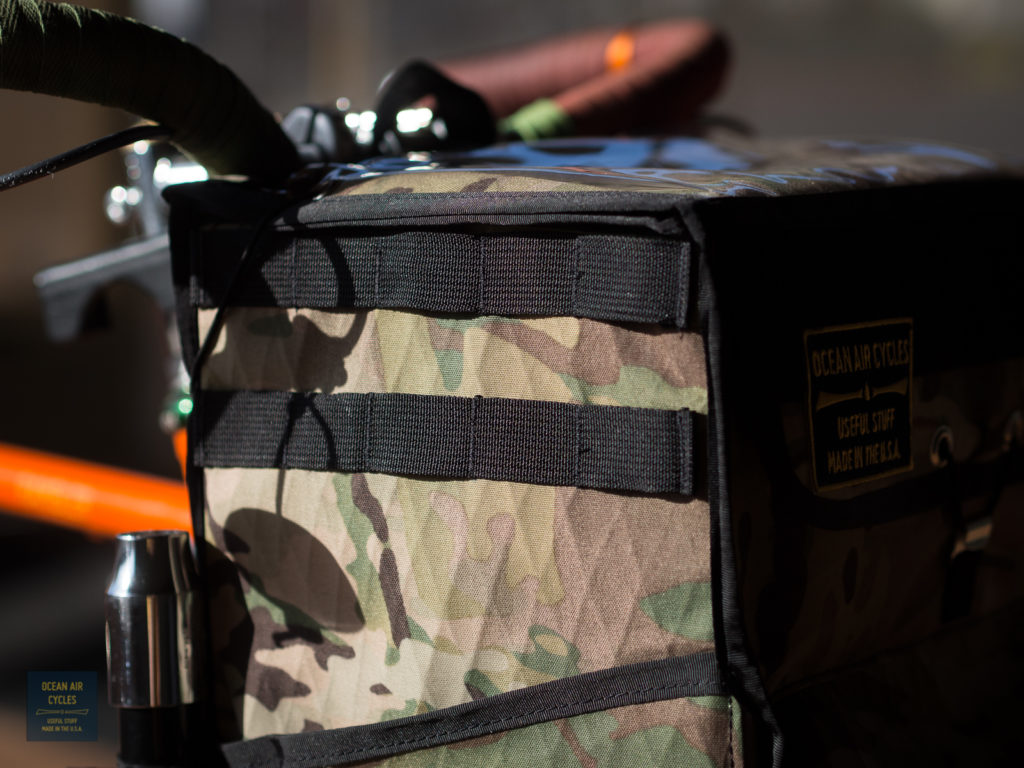 This allows for the end user to modify with the addition of pouches widely available from the outdoor and tactical gear market.  In time there will be some more cycling specific pouches, but the stuff already on the market is overwhelming enough and will be covered in a future post.  Pictures tell the store on the other differences between a MkI and MkII
The webbing on the rear of the MkII has two of the bar tack stitches skipped on the center of the lower two web straps for smooth transition back to the narrow back stop on a traditional rando rack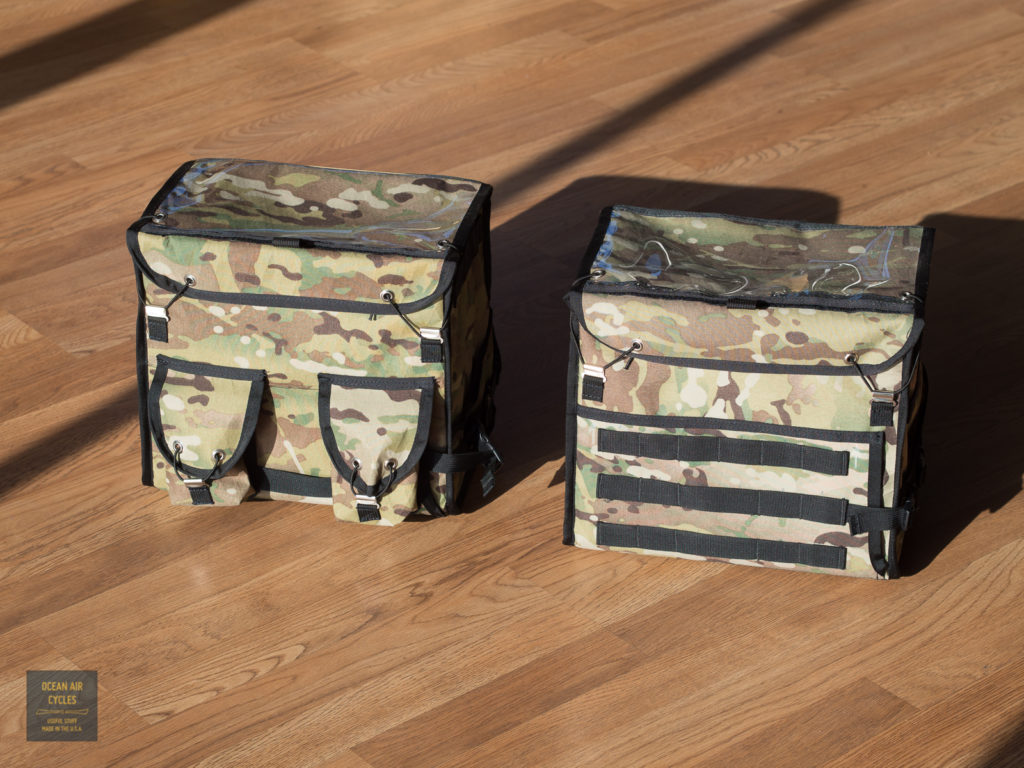 The Bottoms of the bags are identical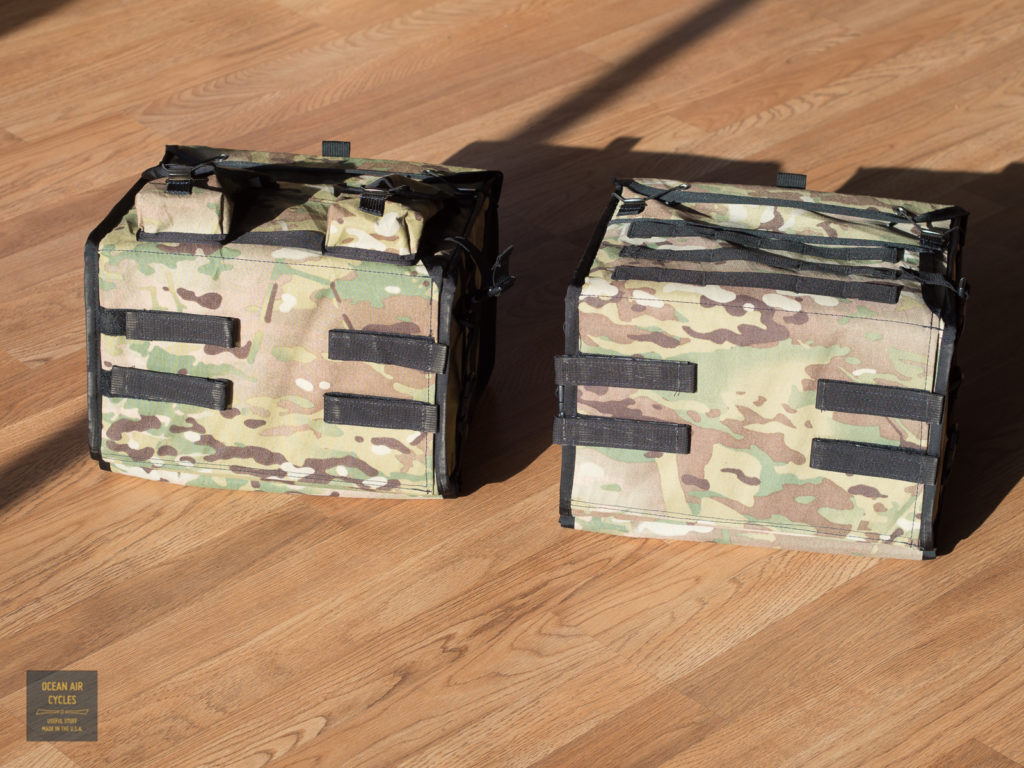 The final difference is the material.  The bar tack stitches at the MOLLE webbing needed a bit more support and we moved to a slightly heavier XPac material.  The final weight gain on the bag is negligible for the gain in strength.  We chose the X50 material in Black Multicam and a dark gray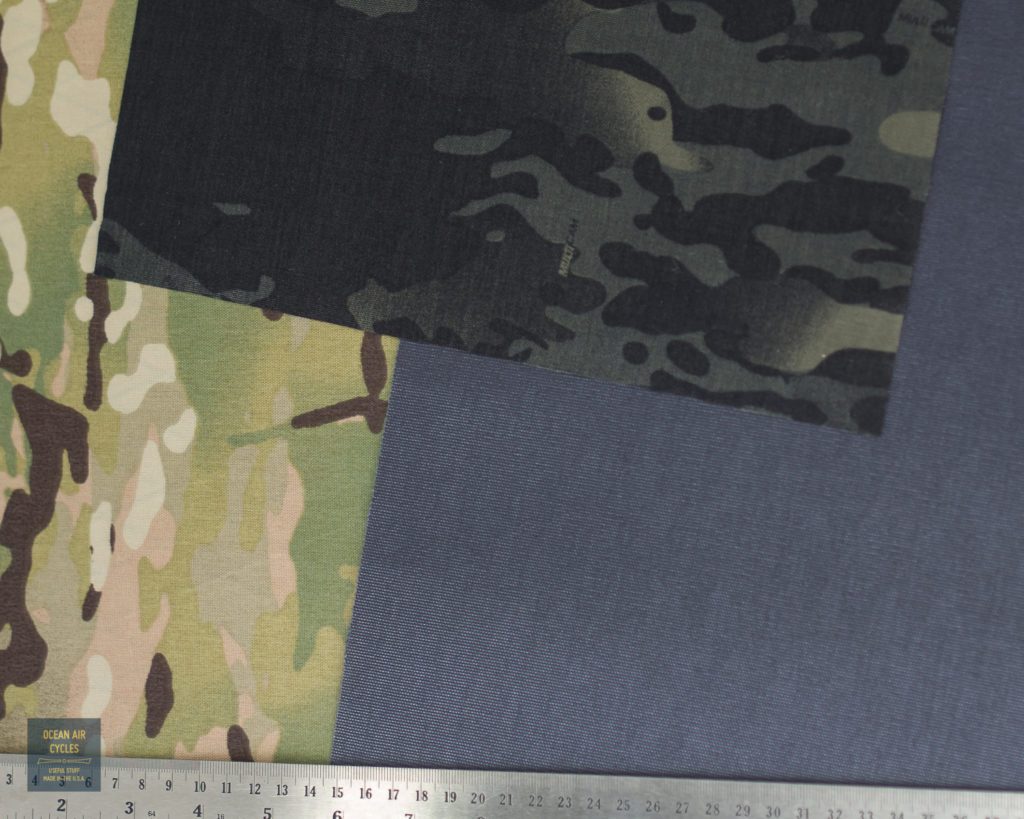 I am really happy with the outcome, and the MkII may become my "ONE" bag, time will tell.  The Mk I bags have been with me a while, and sill have a place in my heart, but I am really enjoying the flexibility of custom pouch placement.
The first run of bags is available for pre-order and scheduled for June 2017 delivery, from there it will be a combination of the pre-orders and stock on hand style that has gotten a few hundred well loved MkI bags out in the wild.
Thank you for the continued support