It has been an incredibly busy week coming off of a 4 day break.  Today I made it out to ship off what is likely the last round of eBay auctions for the year.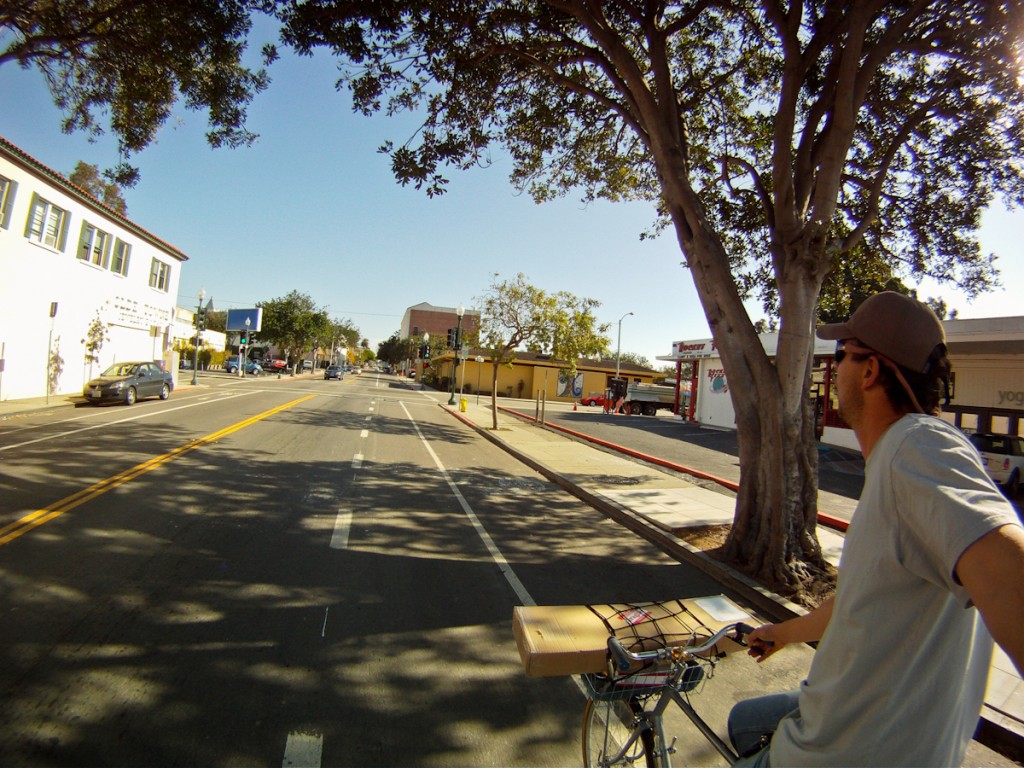 The last few days have been mostly in the shop getting ready for a craft fair at my wife's work, Patagonia.  This is a good thing as it forced me into putting a few of my ideas for soft goods into reality.  Fringe benefit will be some market research.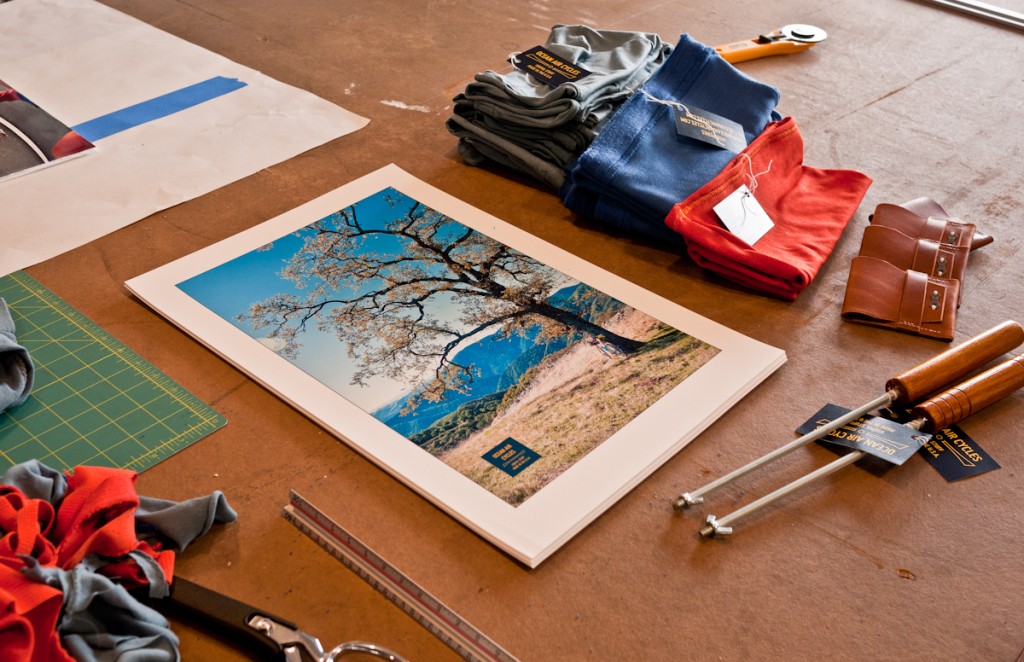 You have already seen the touring wallets, now in the shop.  The neck gaiters are a fantastic solution for a scarf that can not fall off while you ride, and are in incredibly versatile layering piece to have in your kit.  The first round is made from some nice merino wool, I have two different weights on hand.  Also, hitting the market tonight will be my first round of prints, limited edition of 100.  I plan to offer these four times a year, themed to the season.  This one is "Winter Riding – California Style".  All of this will be hitting the shop in the next few days.
If you are local and have the time, the craft show is tonight in the firehouse at the Patagonia campus, north building, 4-7 PM.  I have been bumping into more and more readers as of late, and that is probably a good thing.  Thank you as always for your readership and support.
Have fun – Play outside!