As they say, necessity is the mother of invention.  After having business cards printed up it dawned on me that I need something to carry them in.  After a few hours in the garage working out a couple of prototypes, then some stress testing, followed by a quick round of market research, and then refine the design.  The result: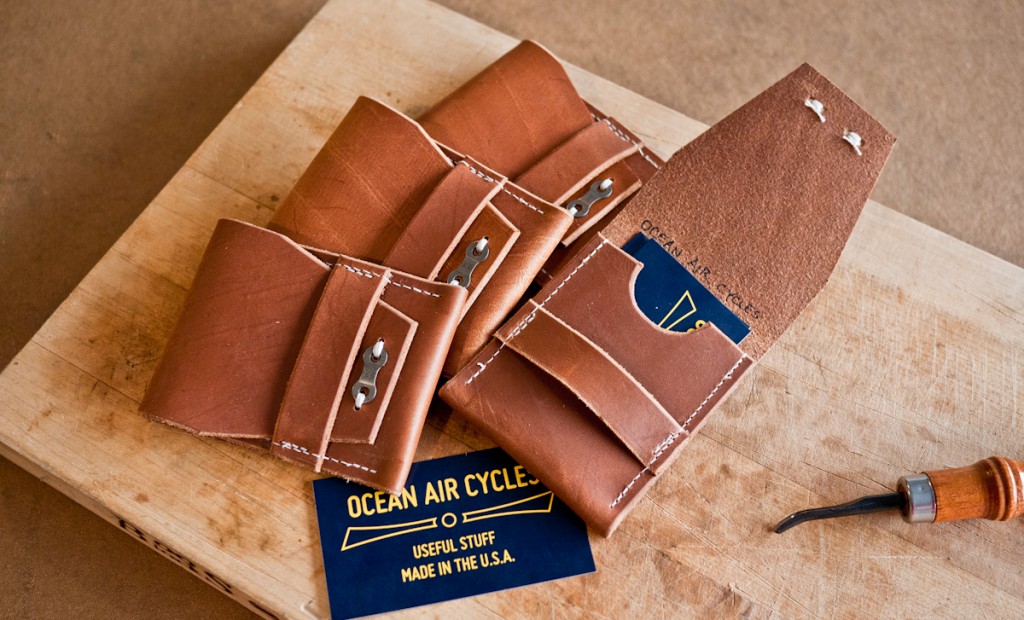 Hand made with thick, but not too thick, full grain leather and skived edge.  Finally something useful to do with all the short pieces of chain I have been saving over the years.  These measure in at 3″ x 4″ x 1/2″ stuffed, will easily take 20 or so business cards or an I.D. and a couple of credit cards.  This drops right into your jersey or the small pockets on your touring bags, and is much lighter than the usual bulky wallet I carry.
The first four are committed to a local show later this week, I have enough leather on hand to make plenty of these in time for the Holidays.  Inital price is $30 plus shipping and handling.  These will be added to the shop soon, but in the mean time please drop me a comment to give me an idea how much I should be cranking these out.
Also in the pipeline: Neck Gaiters, Limited run of Poster Prints and frame sets (yes I said it, I have started working with a contractor here in the U.S.A.)