One of the fringe benefits of the business ha been getting to meet a whole new batch of people who I would have likely never otherwise met.  The new vendors, contractors, industry folks, fans and yesterday, press.  I was able to get out for a ride with Juan Carlo from the local paper as well as an active member of the Ventura Bike HUB.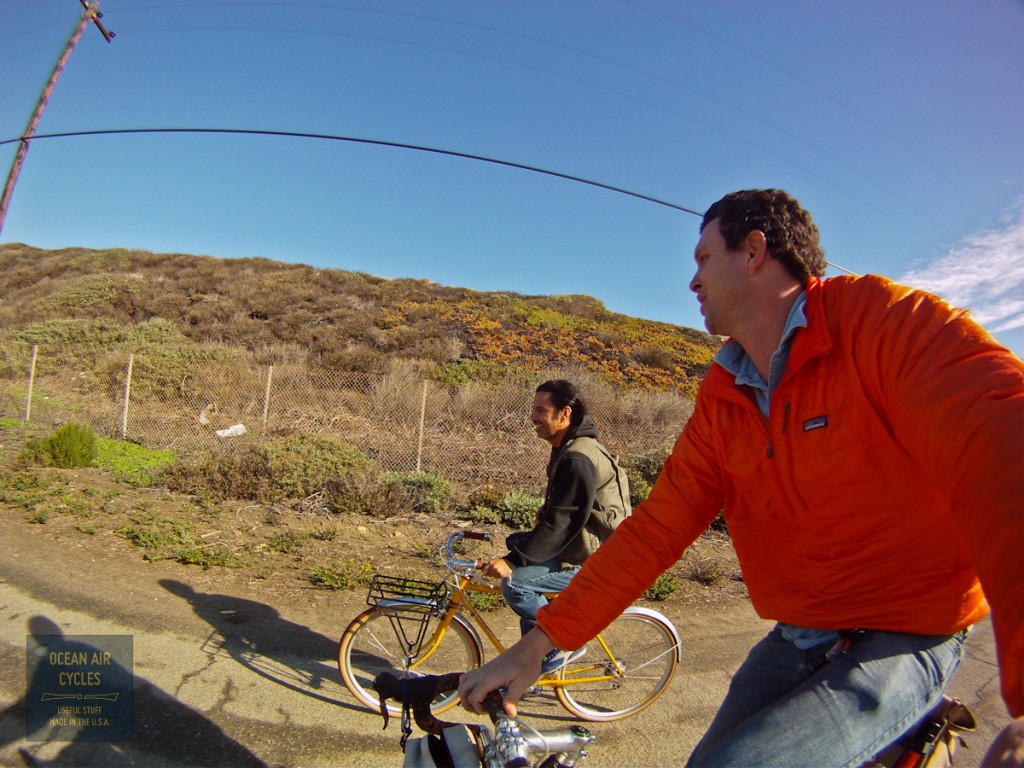 It was a fun time shooting some pics and getting to see another giant smile after a few miles on a Rambler.  I am sure we will be crossing paths much more often from now on.  We went for a windy ride up through Emma Wood state park, crisp and cool, but howling wind.  The park is usually empty of campers this time of year.  This time there was just one couple, and they had the most curios contraption in tow, there was no way we could not stop and check it out.
It turns out that it was a railway signal inspection car from the mid 40's, and such a cool piece of history.  The owners are on their way up to NorCal for a NARCOA New Years gathering and rally.  The drivetrain was pulled from a Model T, hand crank 2 cycle engine, etc..  Most of it was original, with a few additions like a bell and seat for the grandkids.  This is a perfect example of why getting out on your bike can be such a powerful thing.  What are the chances you would have stopped the car on the freeway to go see what the little yellow car was all about?  A five-minute stop, and we were able to meet a couple preserving a part of our country's history that I would have never know about. Best part is, we were all having fun, and were outside.
Get out on your bike, meet some new people, explore, stop and check things out, and have fun!