Hoooray!!  Another one of my pictures in print, this time in Patagonia's 2012 Environmental Initiatives publication .  A giant round of thank you's to my wife for initially helping get this image spread around campus for bike to work month, and then to the ladies in photo for liking it enough to buy and use a copy. Here is the cover (not my shot) so you know how to find it: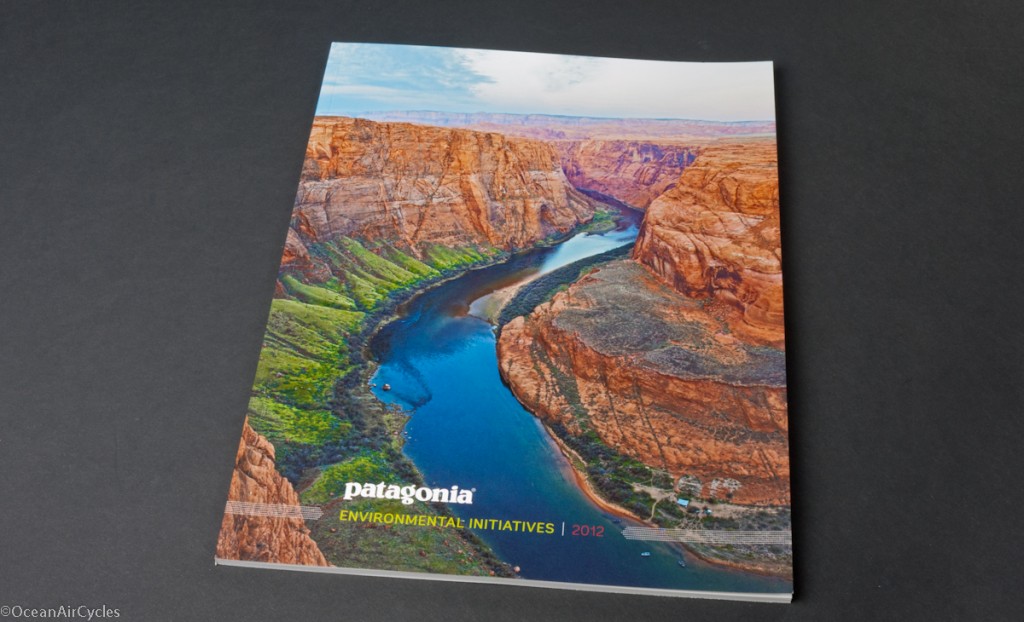 and my pic on page 20: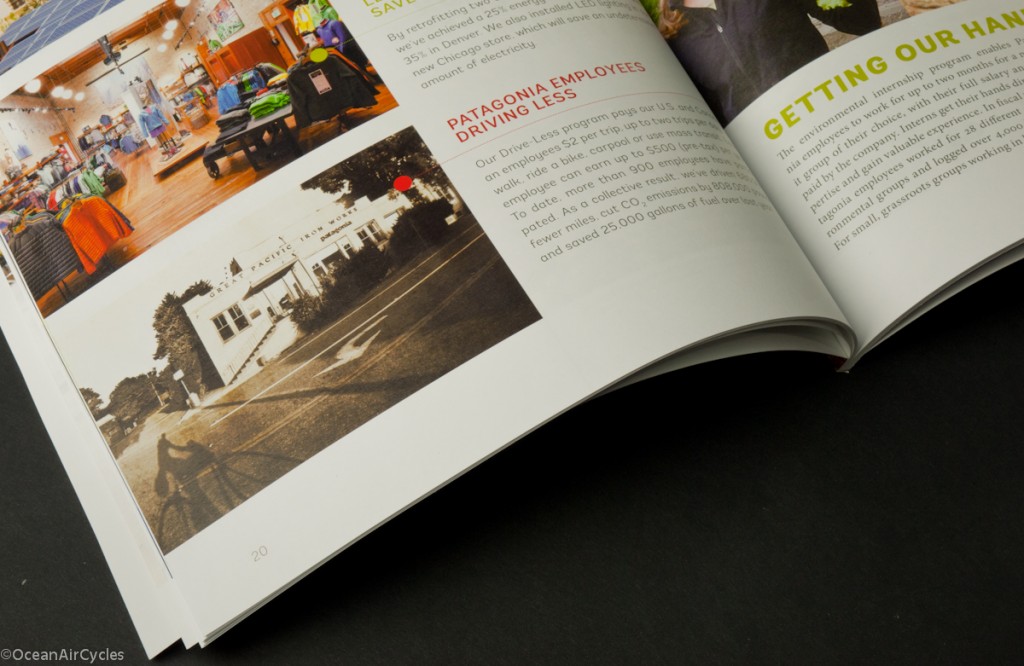 This is so awesome.  I hope that it inspires people to follow suit, and ride their bikes to work, opting out of the car.  Likewise employers rewarding the employees for making good transportation choices.  In the past these annuals were OK, but often read like a catalog.  This year is well laid out, reads well, is short and to the point.  Great job to all who worked on it, and hopefully it inspires other companies to step up to the plate with their social and environmental initiatives.