Rambler No.3 is now fit and built up to what it will most likely be for a while.  I still need to sort out the racks, but am stoked on how it turned out.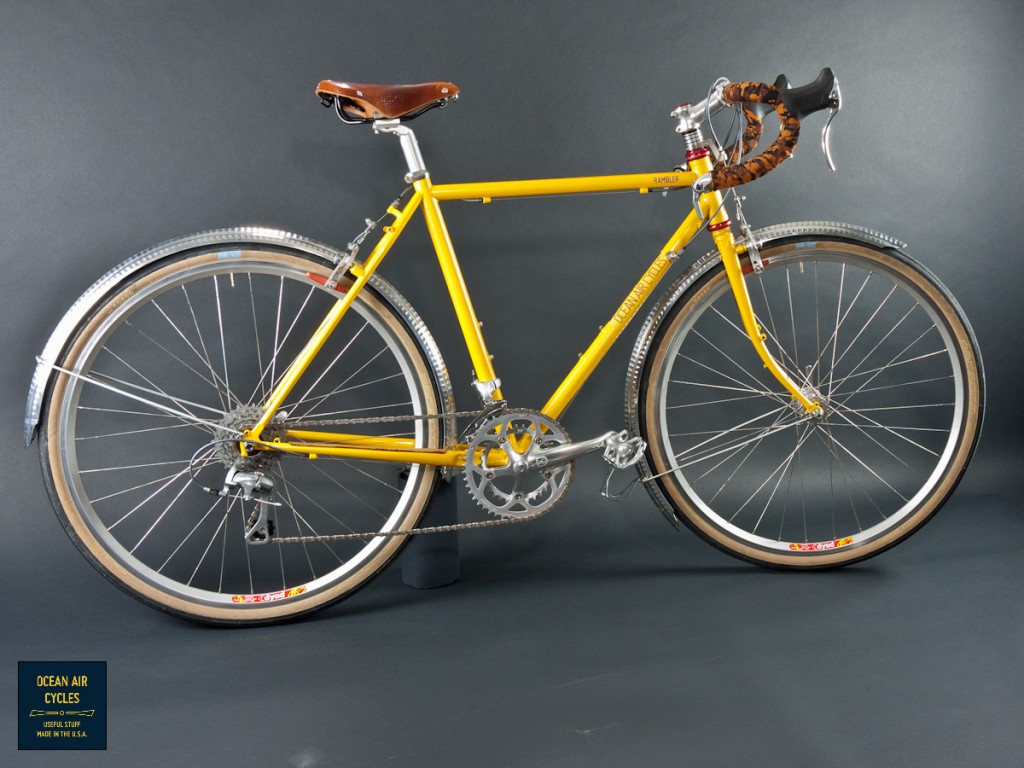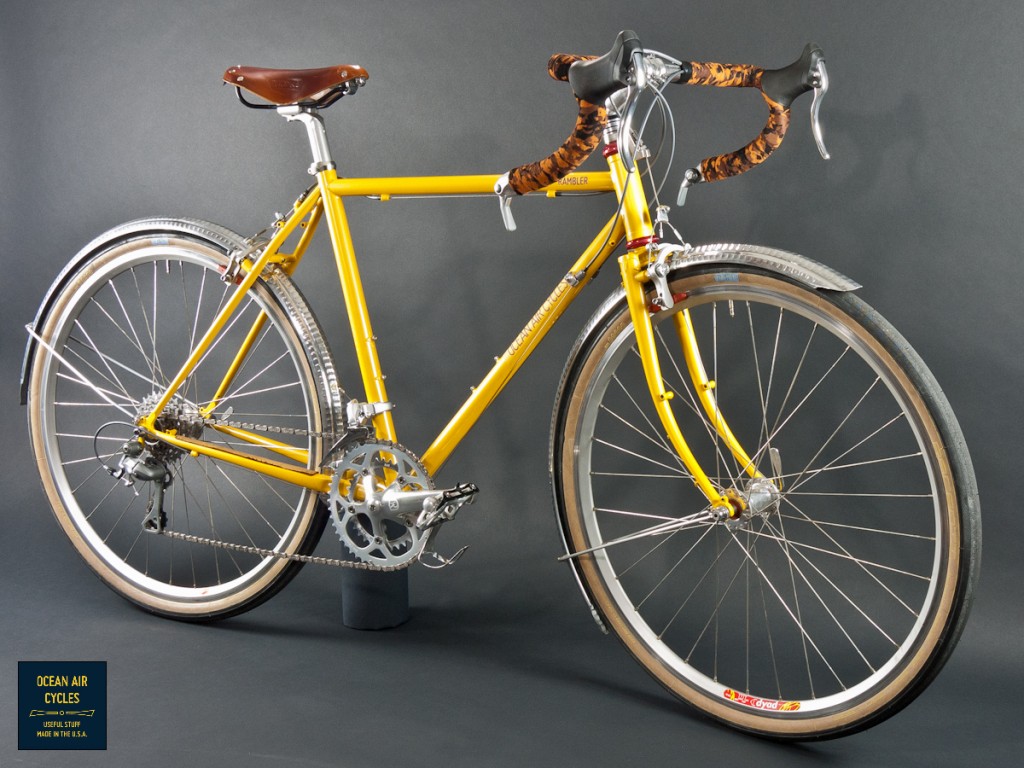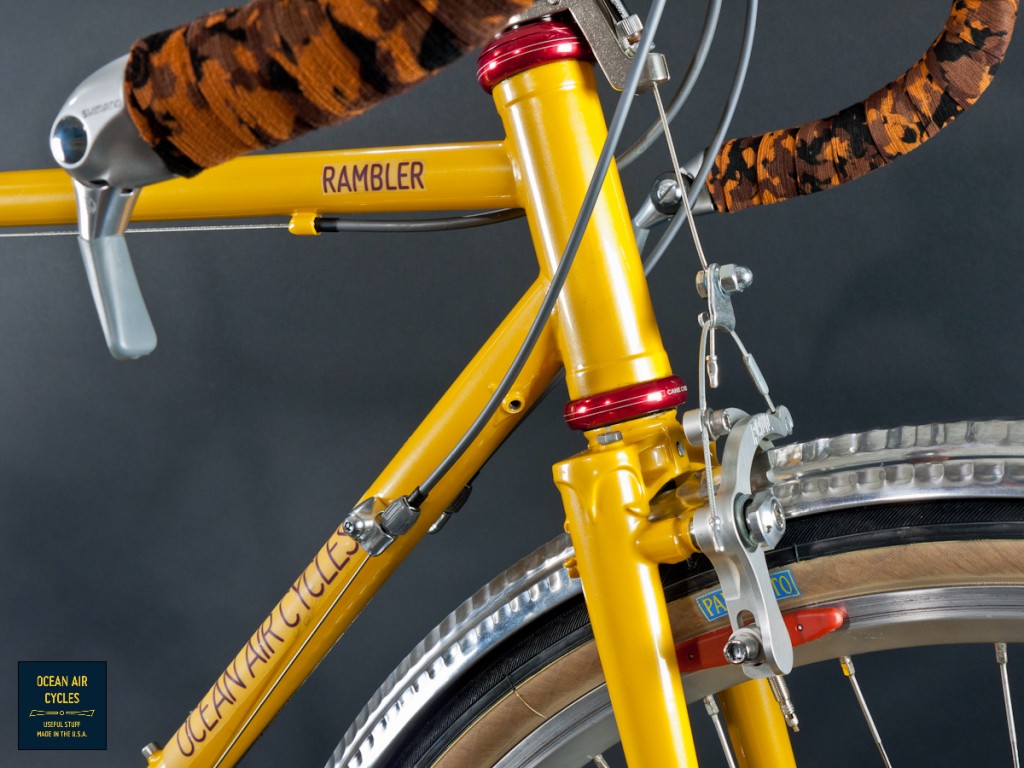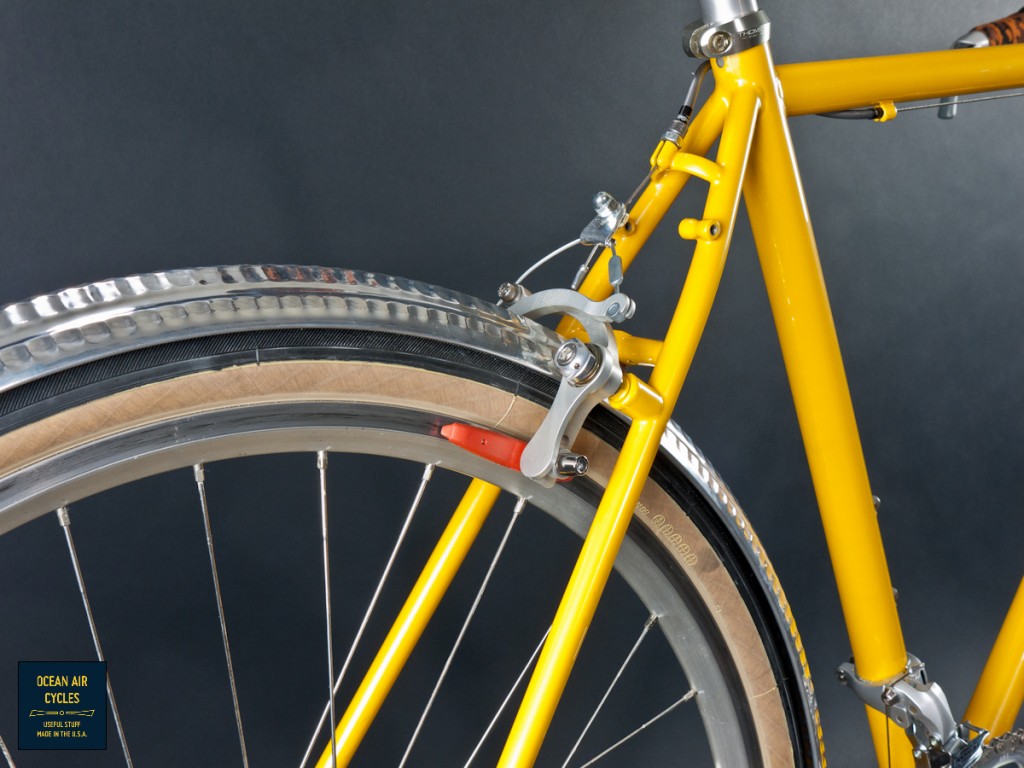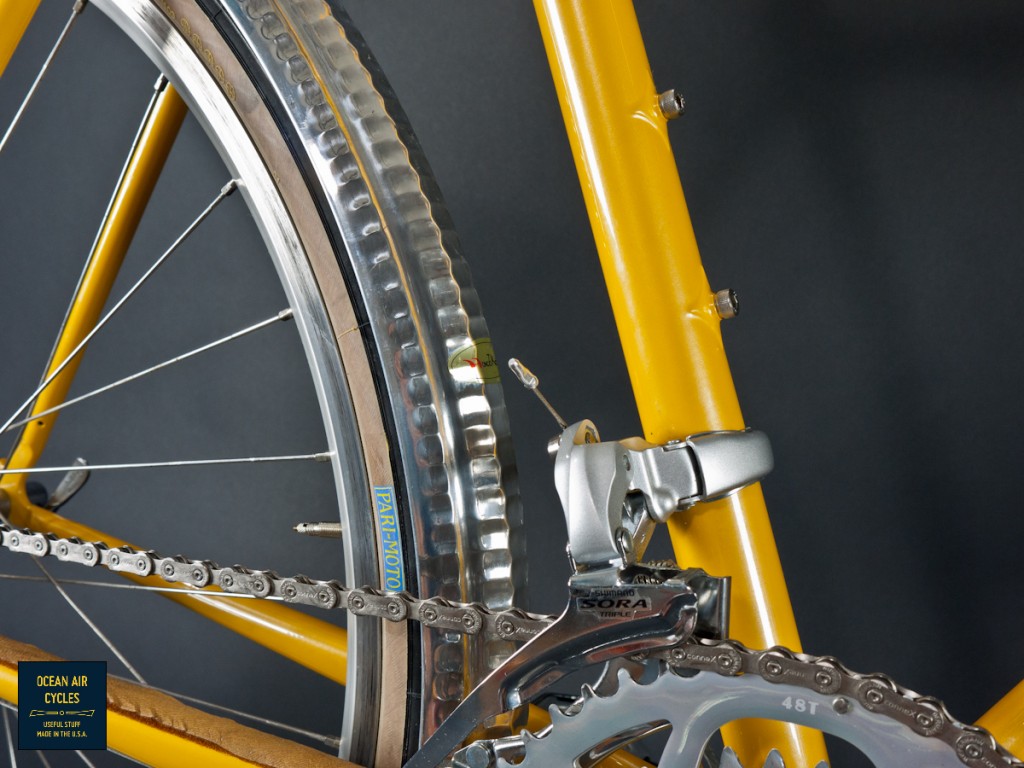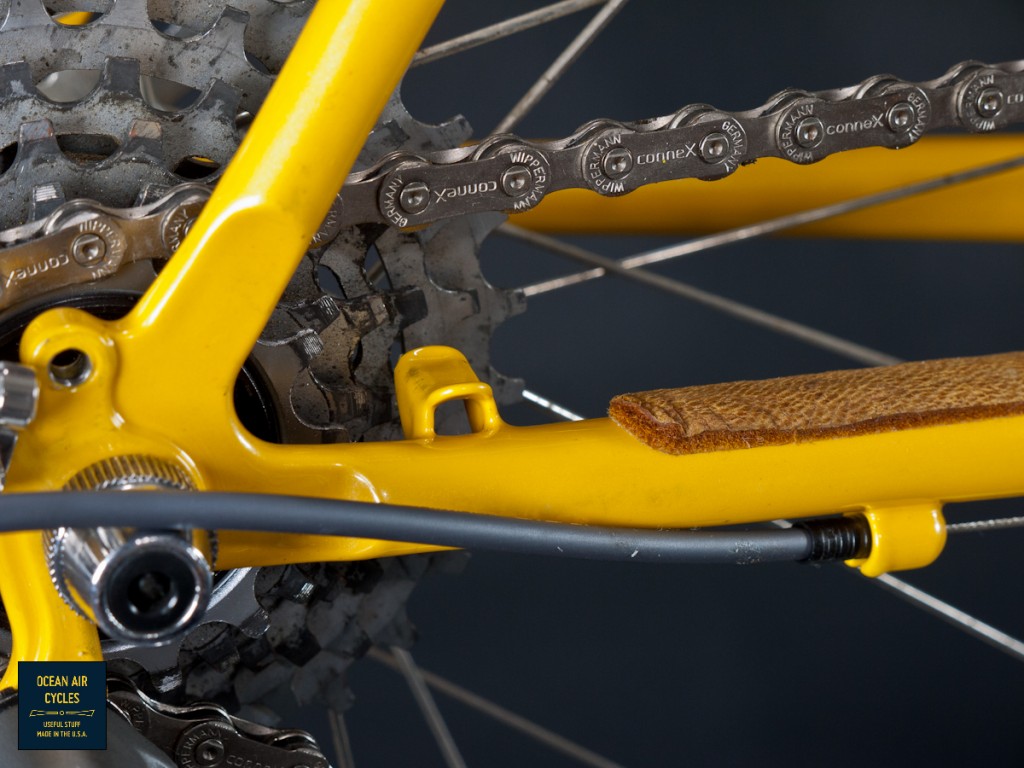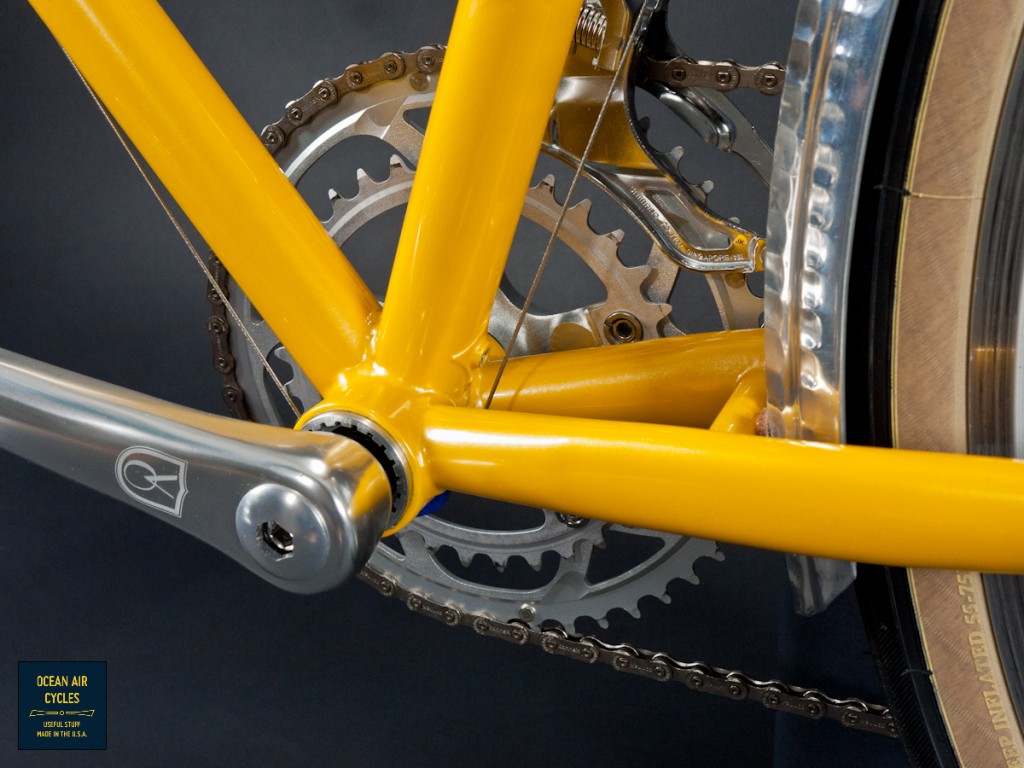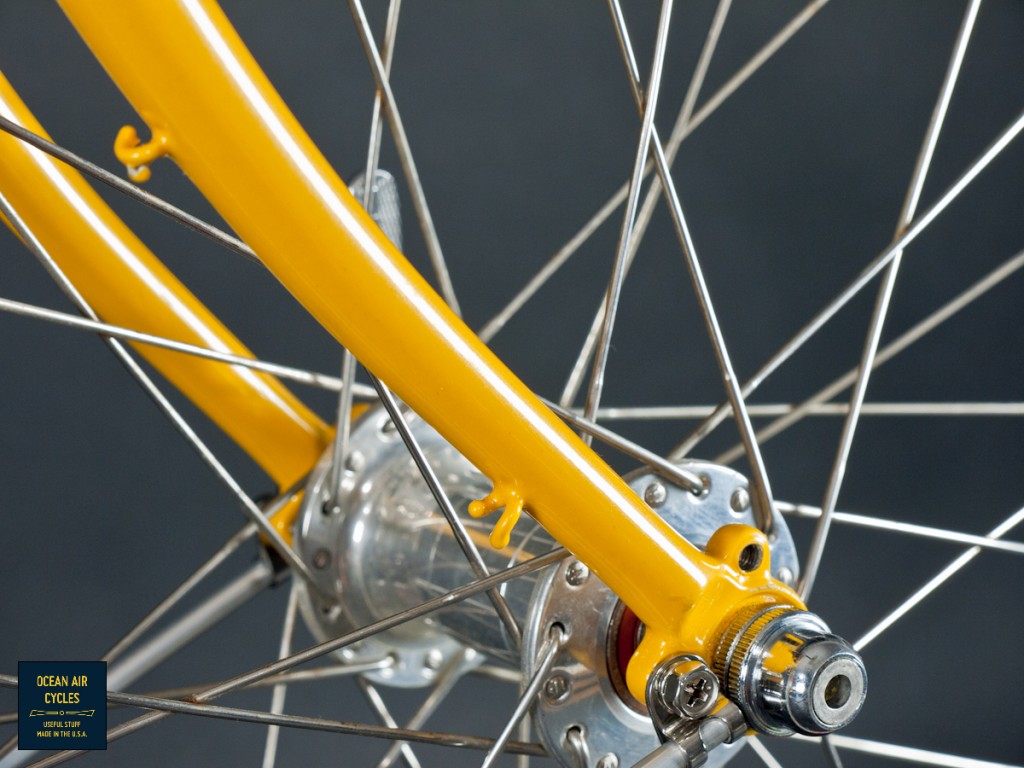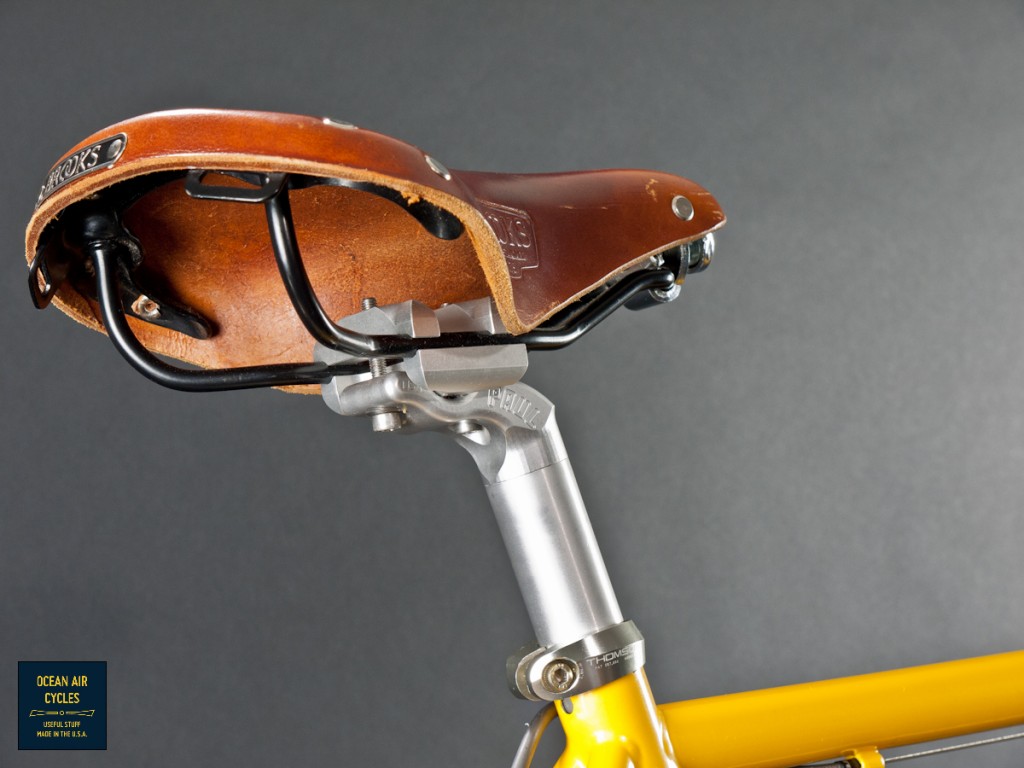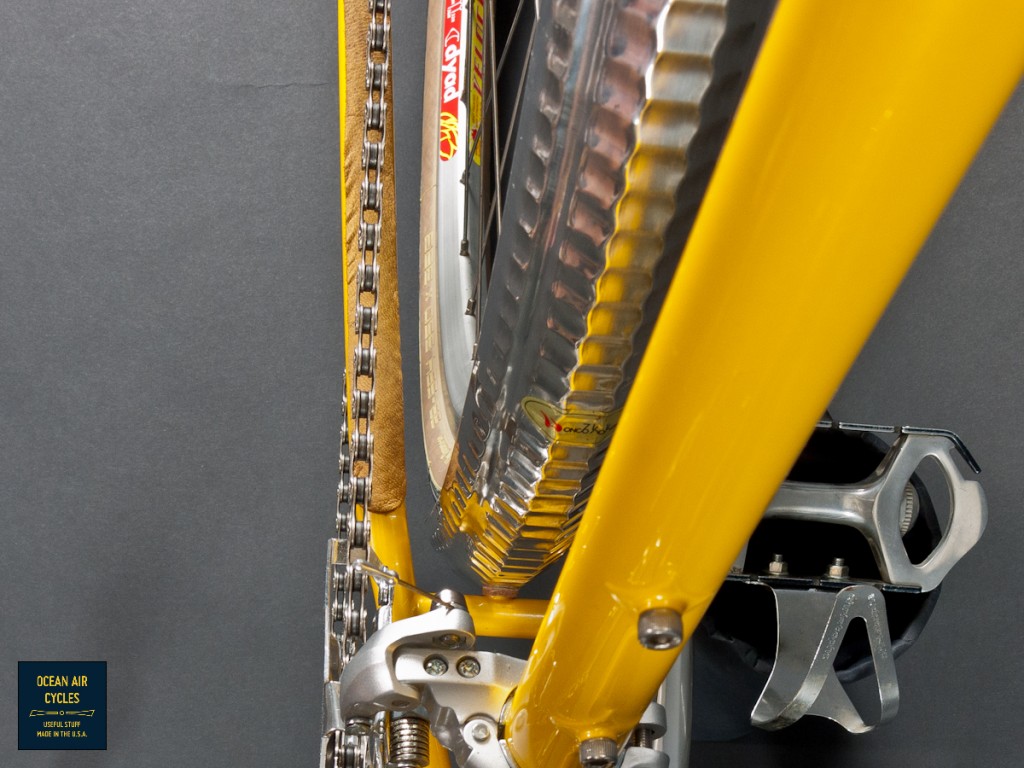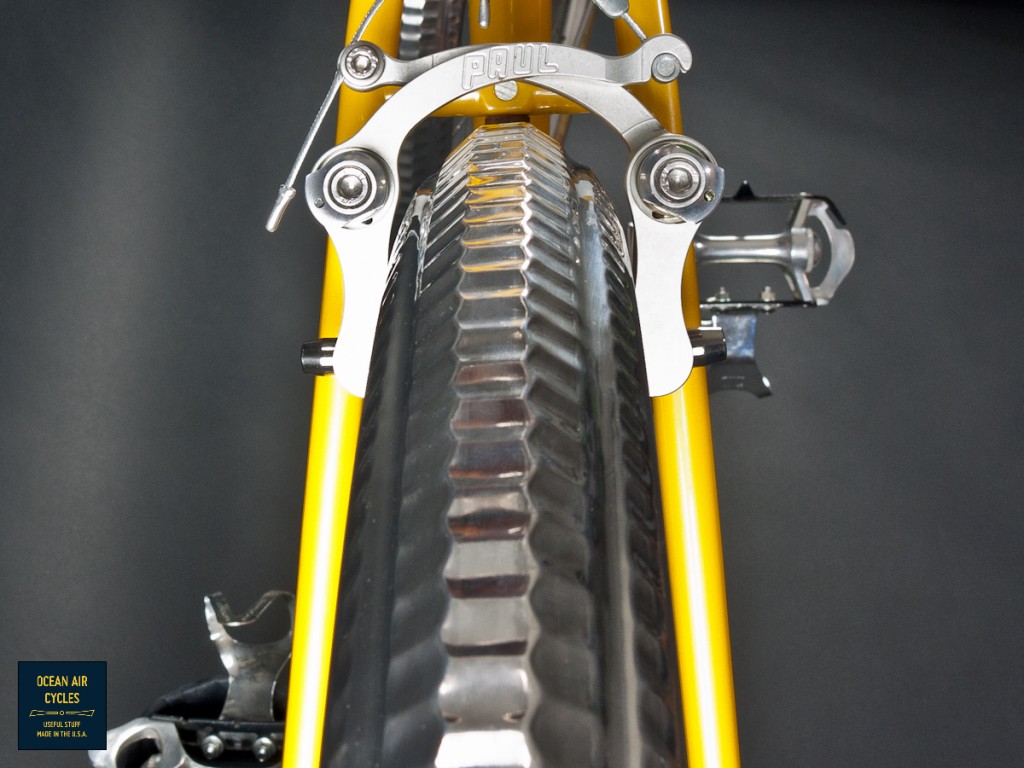 After riding the bike a bit with the Hetre tires, they just felt to big and cushy for the nature of the bike.  One lap around the block with the Pari-Motos and I knew it was a perfect match for such a little bike.  The hammered Honjo fenders are the 50mm offered by Velo Orange, and are a perfect fit for the 38mm tires.  The verdict is still out on how the HWY 1 handlebars will be for the long haul, but I thing the shorter reach is a good thing.  The pictures tell the story of the frame details, lighting wire provisions, rack and fender mounts, etc.
Having been in the business of designing and making things most of my post college career, I will never cease to be excited every time a project comes together.  Having this bike in front of me to make the pictures, for my wife to ride, and to make available for other people to find joy in cycling is incredible.  Thank you for the opportunity to deliver a product that works, and might even be a game changer for some people.  Finding small bikes that work and fit well, like the one above is not easy, and I plan on changing that.