I had the pleasure of adding a new chapter to a customers long-lived road bike.  He has owned this 1999 LeMond Zurich since new.  His interest was starting to head towards the rougher less traveled roads above Santa Barbara, and he wanted to get a bit more comfort out of the bike.  We exchanged a few emails, met, I was able to take the needed measurements, discussed options, orders were placed, and today it all cam together.
This is where we started, 700x23mm: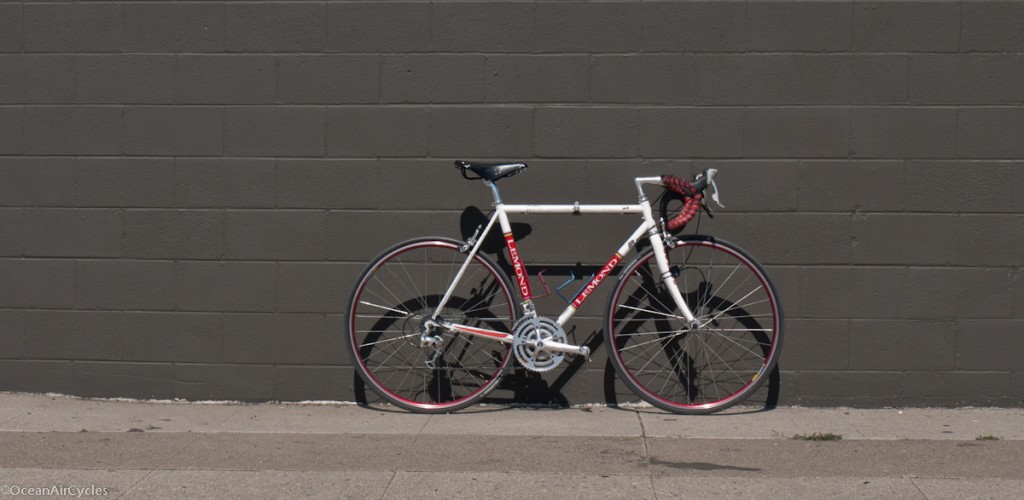 The wheel set came from Anthony at Long Leaf, the new Velocity A23 rims laced to White Industry hubs.  The clearance at the chain stays is pretty tight, and the widest, at 32mm, 650b tire that will fit is the Grand Bois Cypres.  Tektro 559 brake calipers provided the extra reach, with KoolStop salmon pads to replace the stock.  New cables and bar tape, finished out the build.  The original drive train has been going strong and we decided to save any work there for another day.  I will let the pictures tell the rest of the story: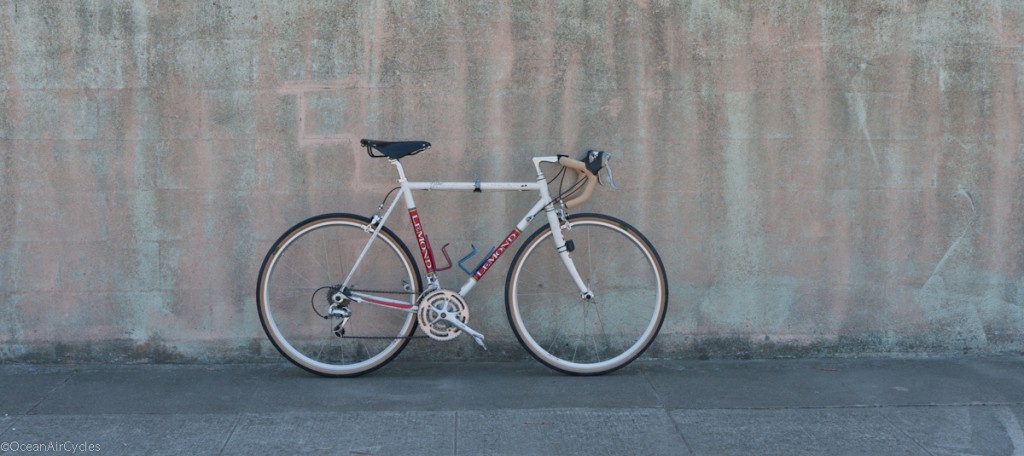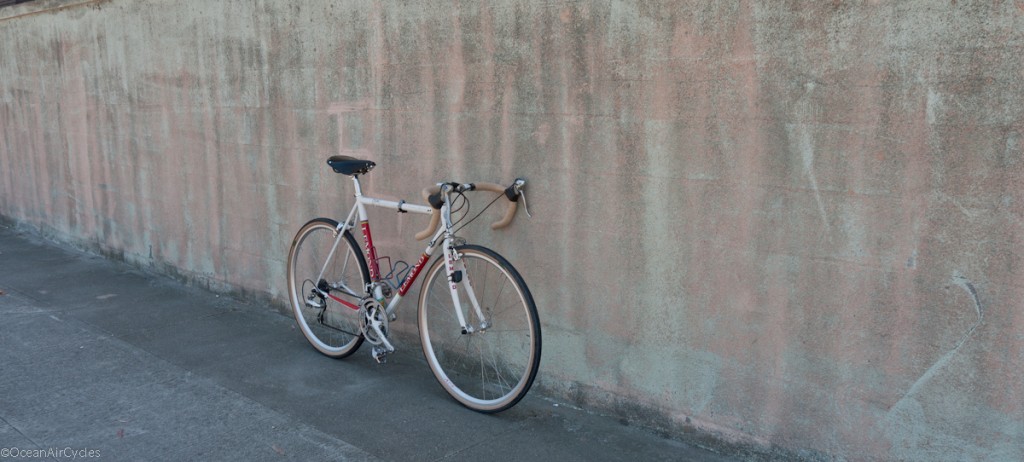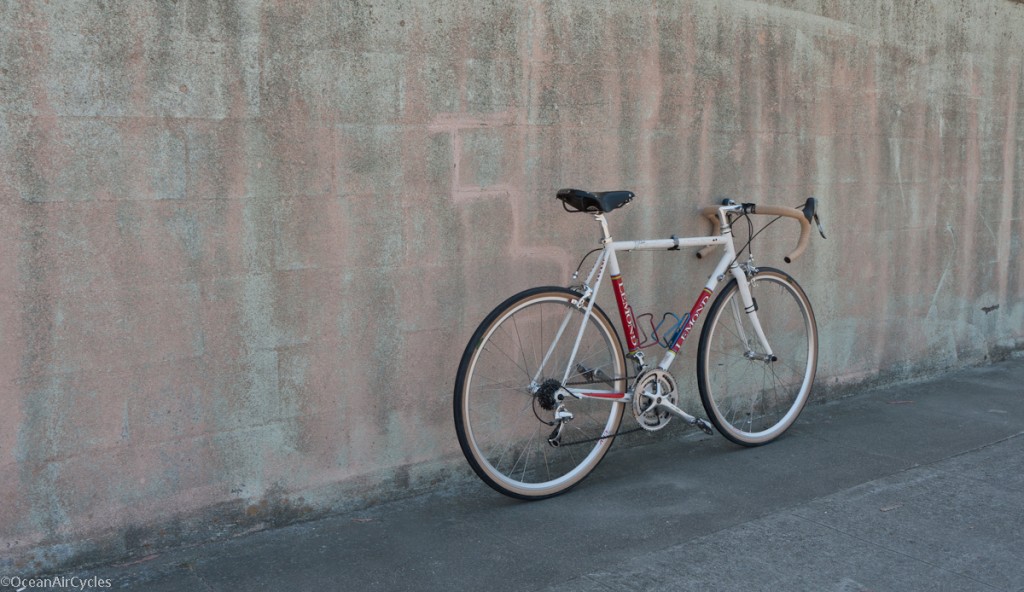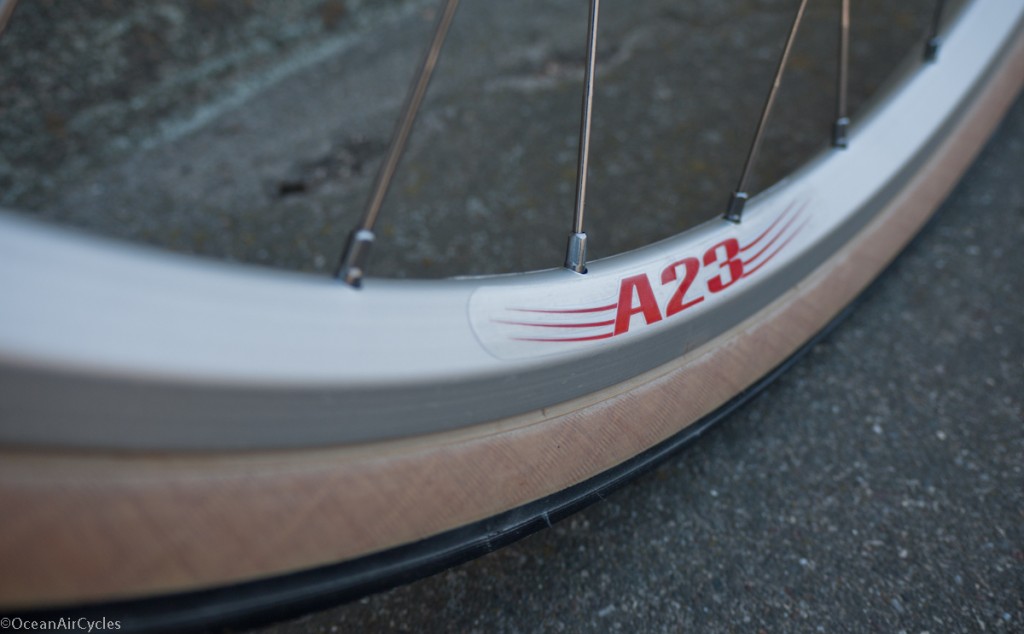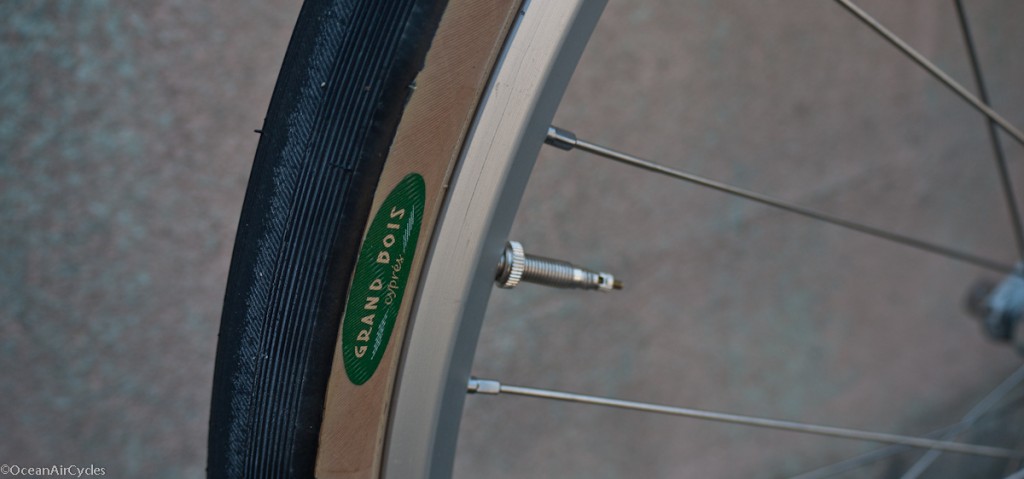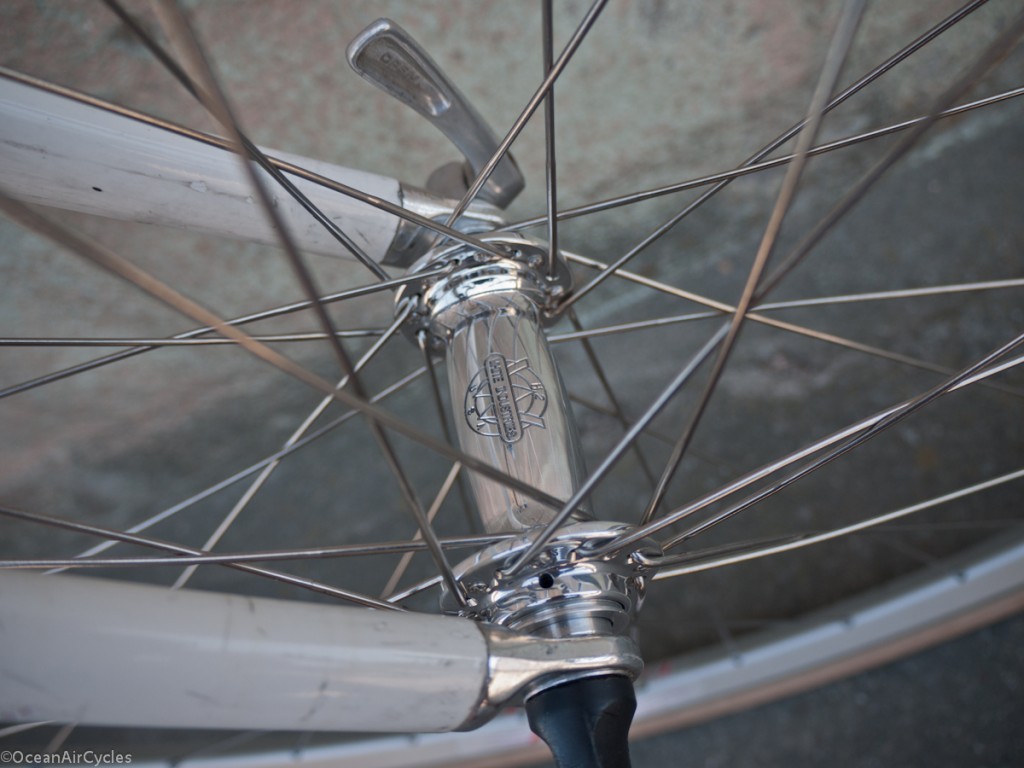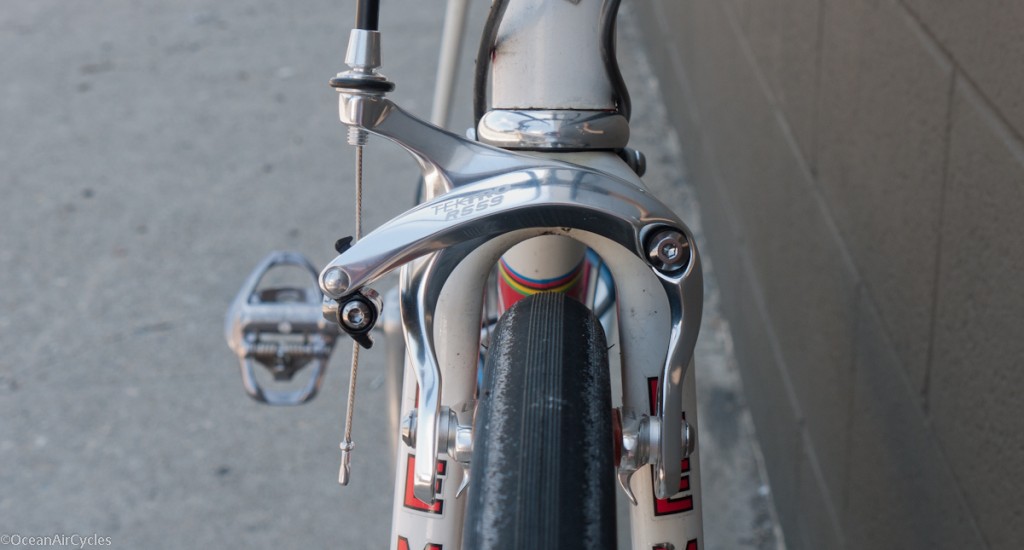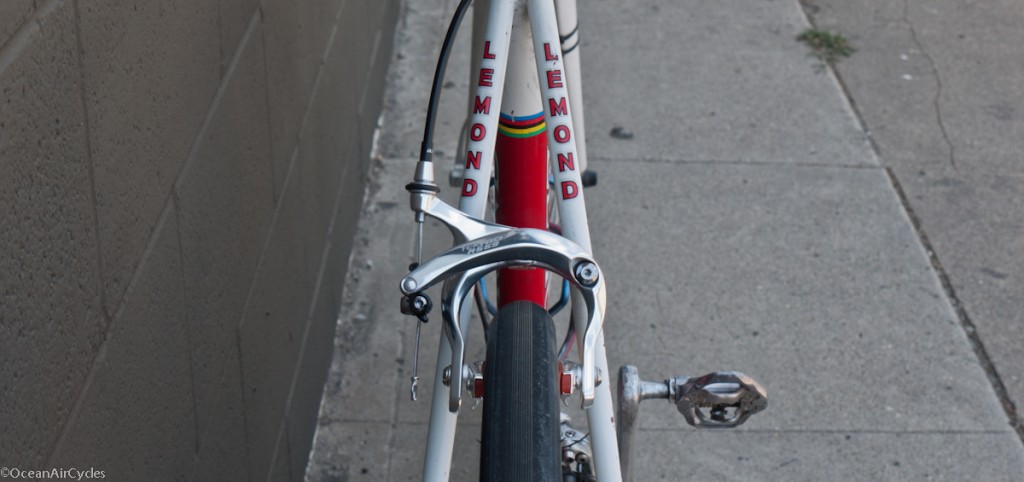 As far as 650b conversions go, this one went perfectly.  Detailed planing led to a smooth execution.  Everything bolted right up the way you would hope.  IMO the bike looks more balanced with the fatter tires.  The only tight spot is at the chain stays, as expected.  There is about 3mm on each side of the tire.  That said, I was unable to get it to rub on the test ride, and I weigh about 40lbs more than the owner.  The bottom bracket drop can sometimes be a problem with conversions.  The Zurich has a drop around 65mm, with a finished height of 264mm to the center of BB after conversion.  There is no real danger of pedal strike than with conventional road bike set ups.
This bike has already been on more local adventures than most, but I am pretty sure this new chapter is going to be a long and good one.  Thanks M.K. for the chance to build this up.