I could not resist the title with all the love the Roadeo has had with its model name. 
Today was much nicer out than last weekend's ride across town to the Channel Islands Harbor farmer's market.  Partly cloudy, light breeze and in the upper 50's not quite shorts weather.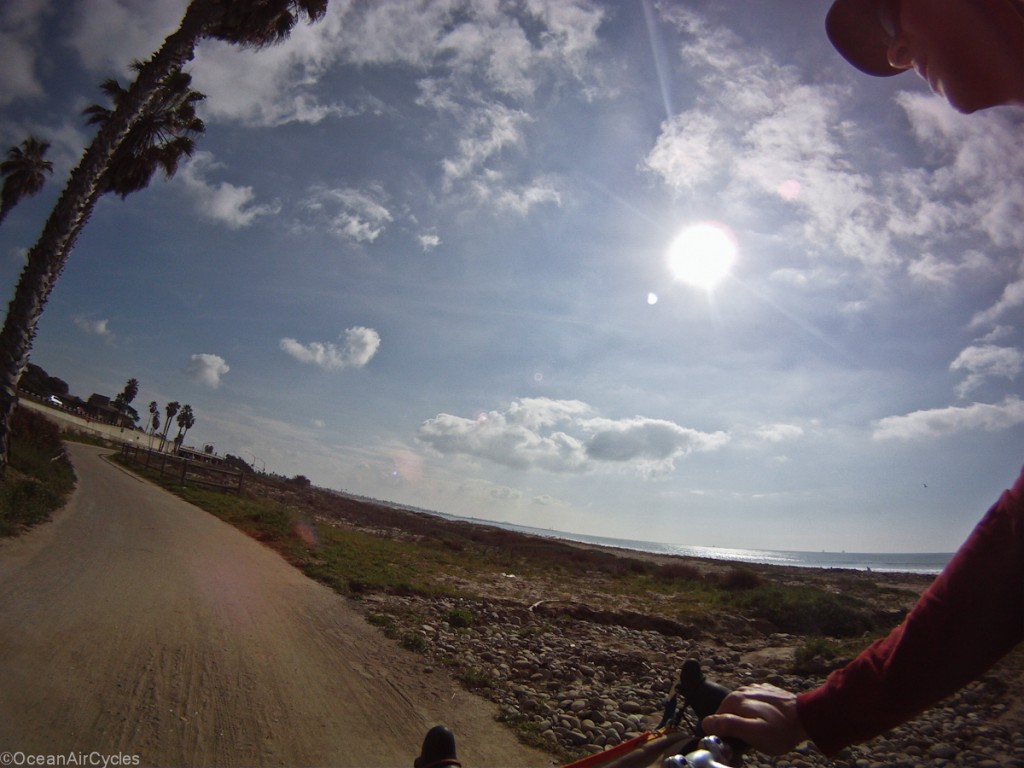 With fair weather for the forecast and working out some touring ideas for the spring I spent some time in the morning putting the Jack Browns back on, pulling the fenders and Roughy Toughys off and rotating the Carradice Nelson longflap back on.  I have been dropping a little weight and figure that gives me more loading room on the bike without fear of overload and wonky handling. 
Market was a success with the dry weather the farmers are able to get more out of the field and not have as bad of mud to contend with.  All three bags, Acorn Hobo, the Frame Bag and Nelson were all stuffed to the max.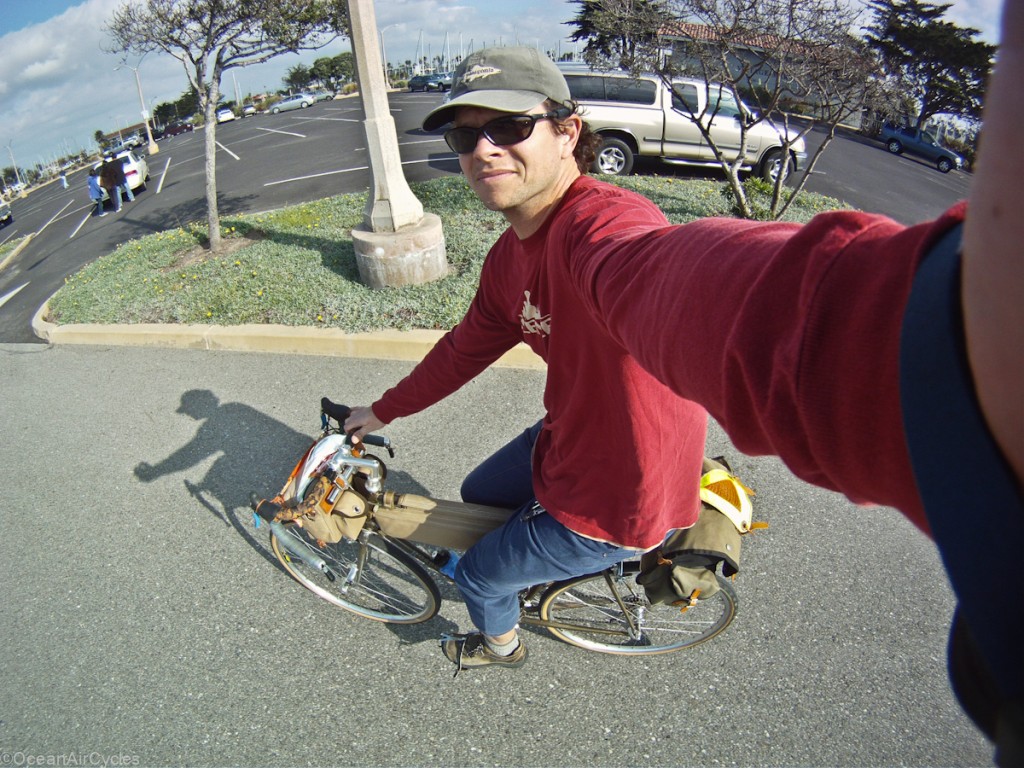 It would be a lie if I said there was NO change in handling, but nothing went terrible in any way, no wobbles, shimmy, weird pulling or such as can happen when the load is bigger than rider and bike were meant to transport.  Cruising speed through the fields was about the same loaded or not.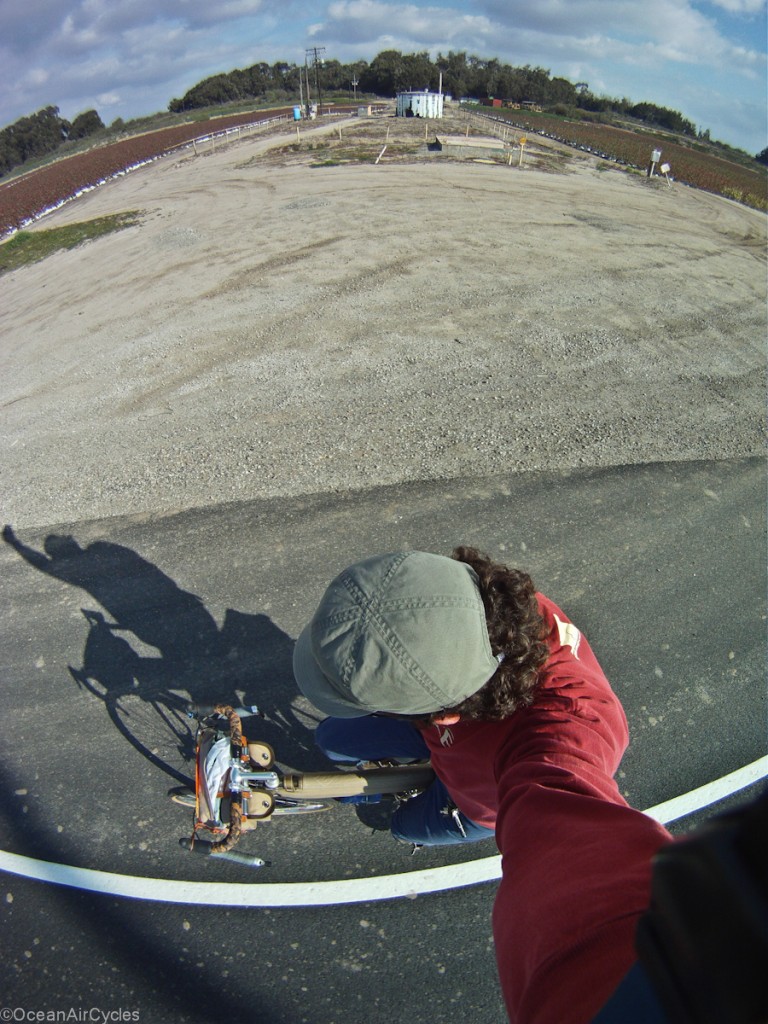 Riding no hands was easy as always.  All of the above needs to be considered in light of the fact that this bicycle is designed and intended to be a lightweight club racer.  I am not advocating that you all ditch the heavier touring bikes to load up the club racer, but knowing how and what you bike is made of and can do is a good thin in my opinion.
The Bounty: 2 Dozen eggs, 2 onions, 3 cloves of garlic, 3 heads of brocoli, 1 cauliflower, a bunch of carrots, bag of beet greens, bunch of collard greens, 7 avocados and a large bag of vegetable chips.  Not bad for a lightweight steed burdened with my 215 lb self and all that produce.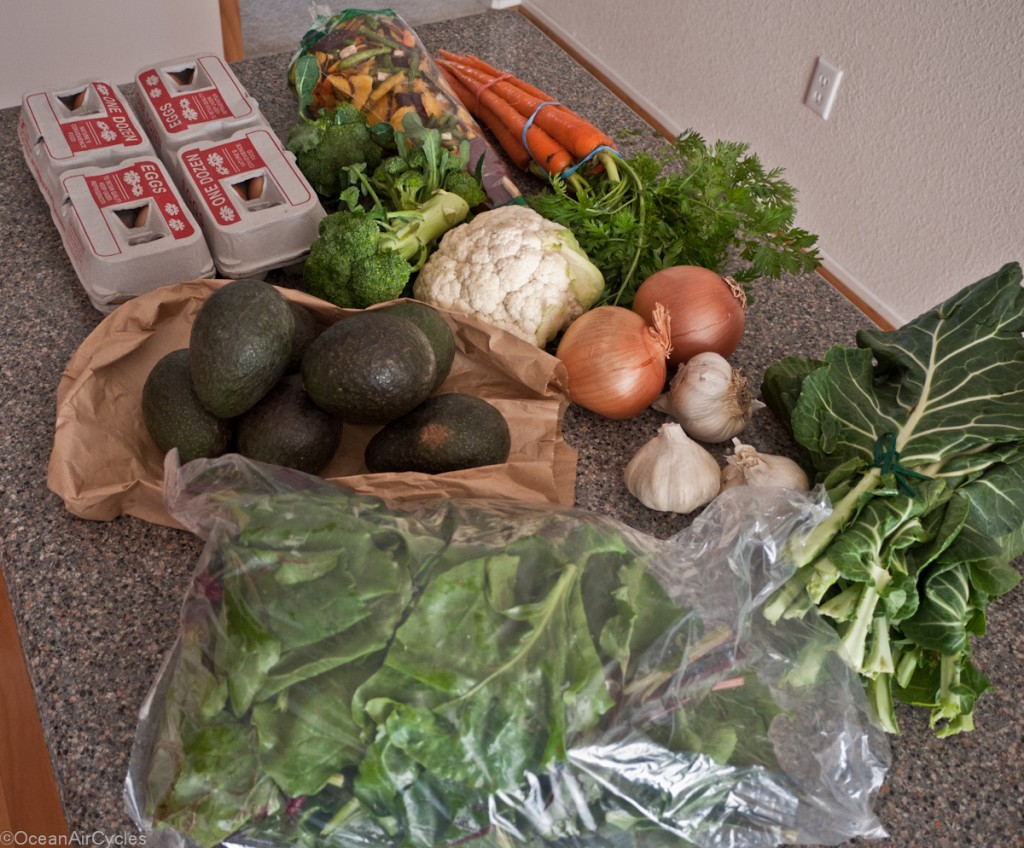 Next up is to work out some gear lists and see if I can get it in the bags for some quick S24O spring rides.