Update – We are letting the sale Roll through Monday 4/21 1:30 PM wets coast time in hopes of playing a major role in your Monday Morning Work Avoidance Program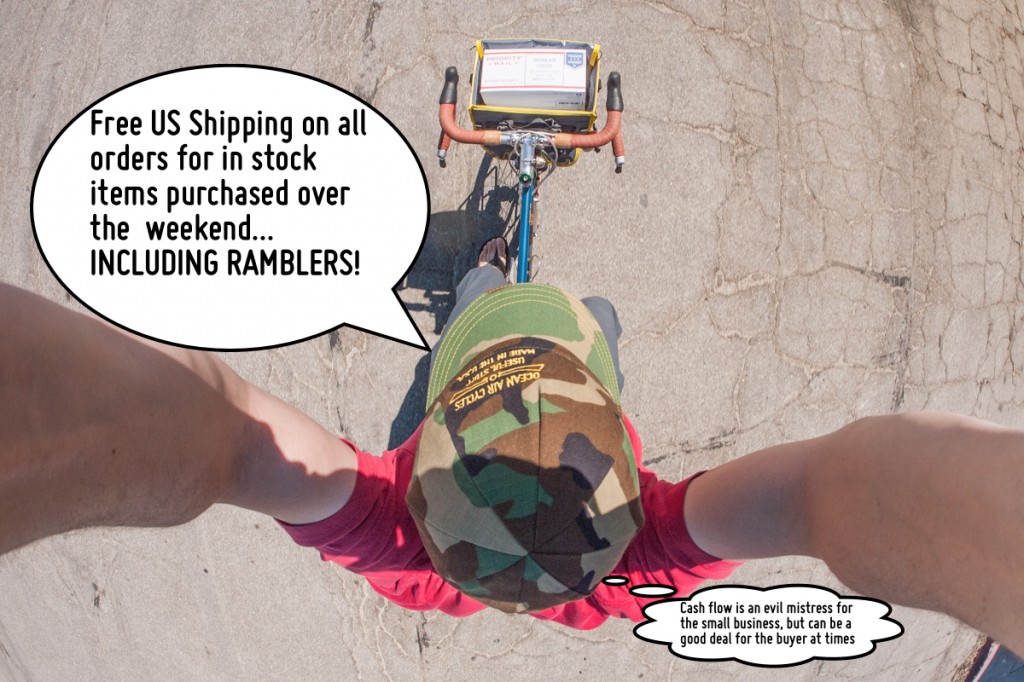 We don't do sale often, the prices on our goods are already at a low point that makes no good business sense, and the big idea was that volume would balance it out.  So who do you call people to action, other than having awesome stuff?  Free shipping all weekend with code EasterShipFree at checkout.  This applies to all in stock items, kerchiefs, caps, wallets, etc….and Ramblers Too!
Thanks – Happy Easter – and Play Outside!