This year has started off with a flurry of meetings, and my note taking / business card distribution system was in series need of improvement.  It was time to hit the workbench and fix things a bit.  The "Scout Books Meeting Wallet" samples are the outcome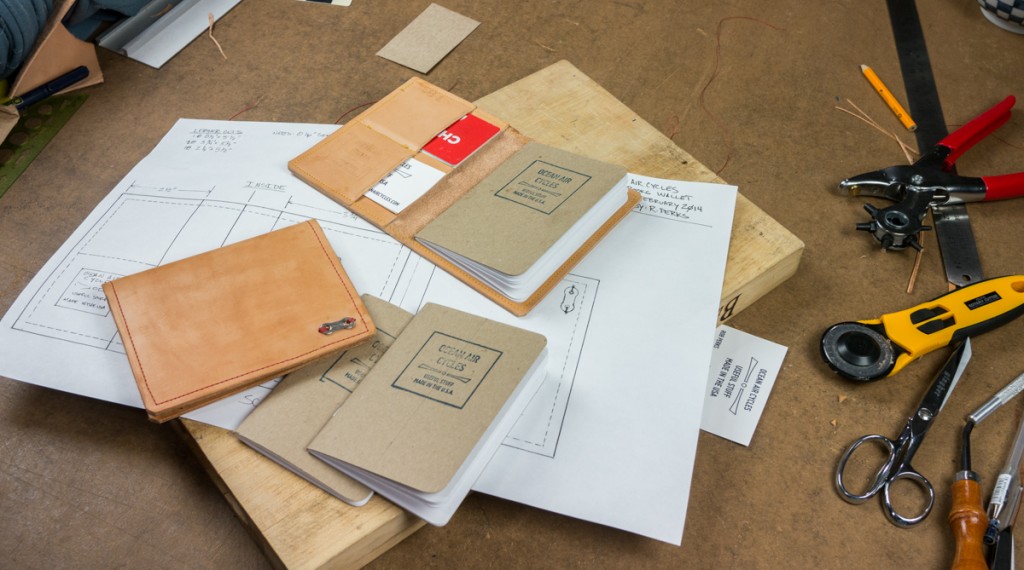 I like the Scout Books, enough to design a wallet around it.  The paper is great, fountain pen friendly, recycled, and the whole thing is made in the USA.  They get bonus points for building a system that will allow for custom printed journals (another project in the works around here).  The wallet is there to add a bit of protection, and hold the other things I need for quick business meetings, card holding slots, extra pocket, room for a writing utensil in the fold etc.  I can grab this and go.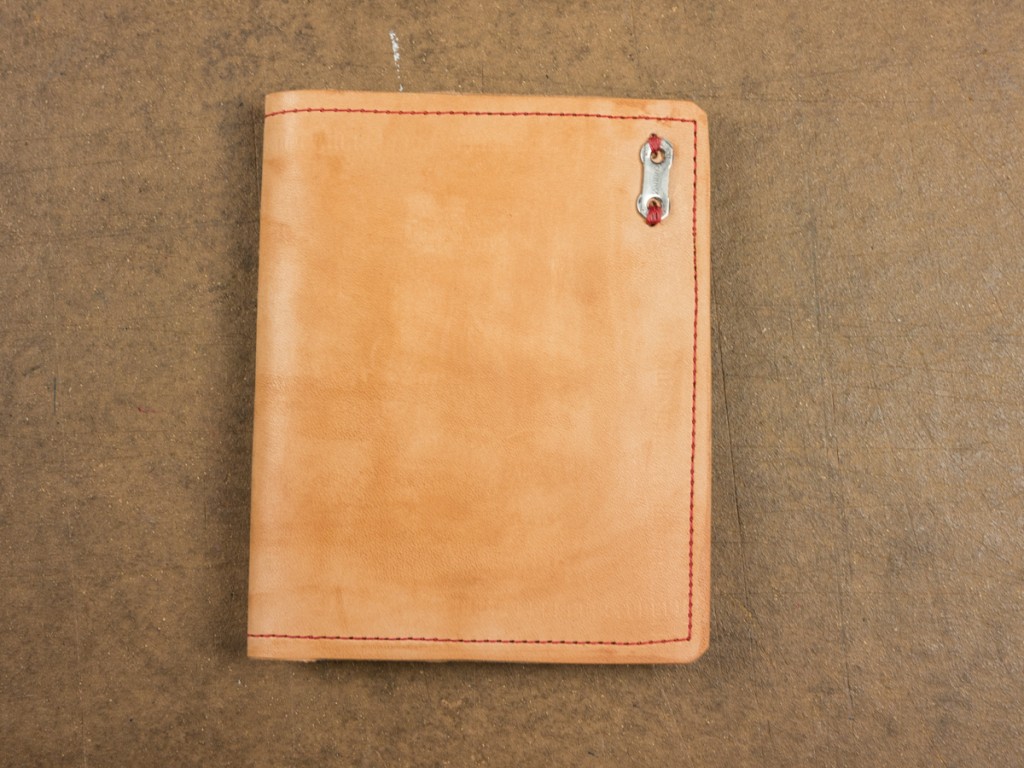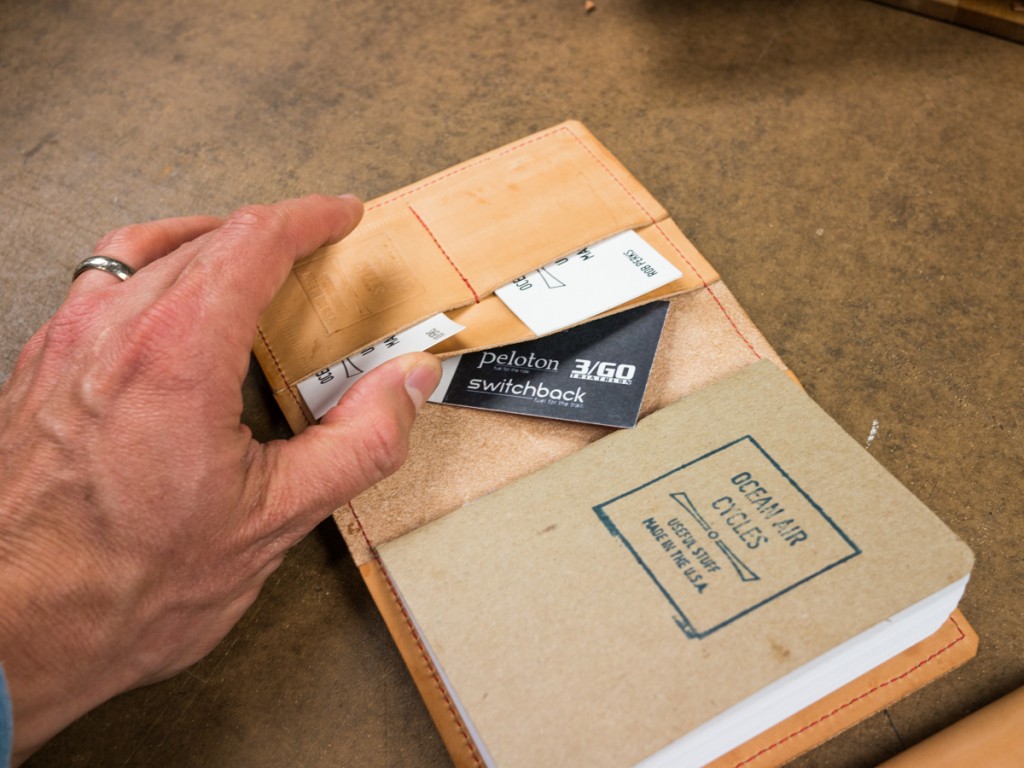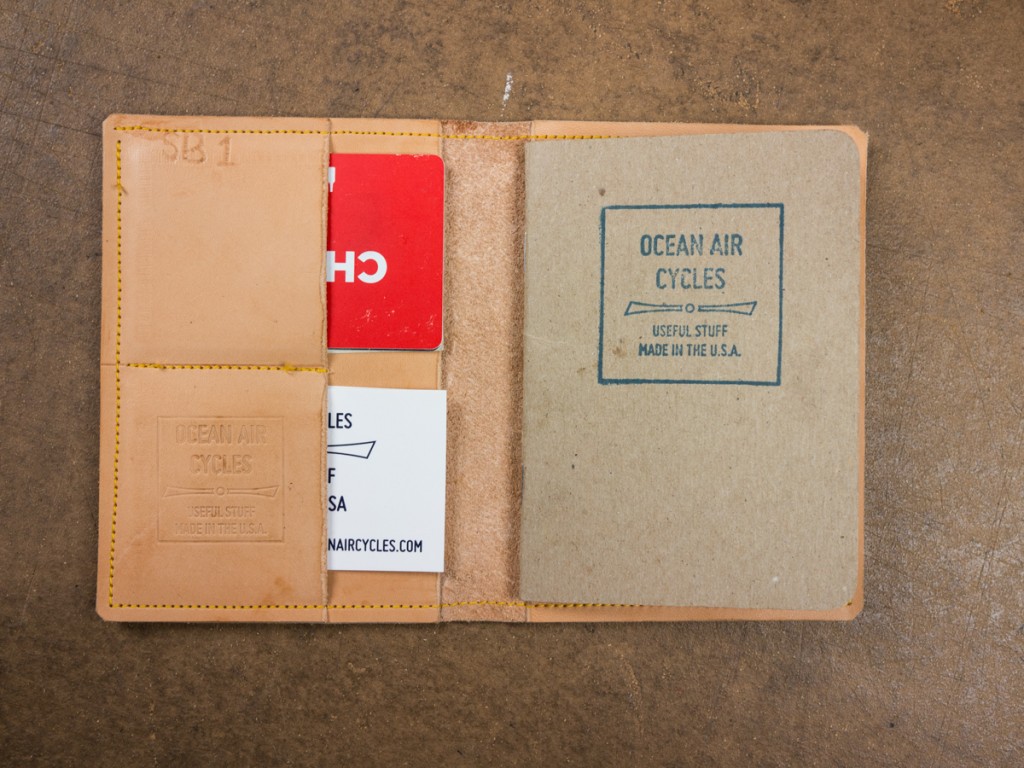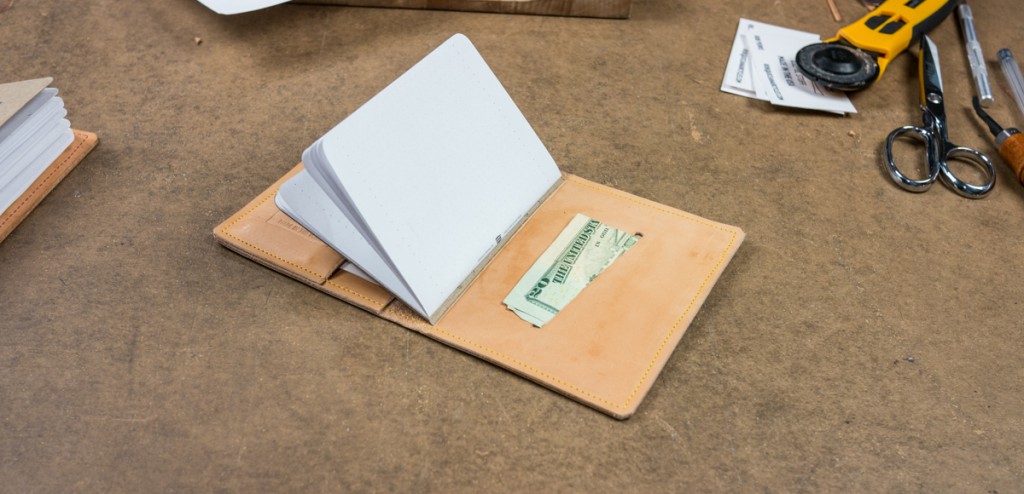 The secret money pocket for those moments when you should have brought a little extra cash, meetings overrun into meals, coffee etc.  The whole thing drops into the back pocket, and just makes it into a shirt pocket.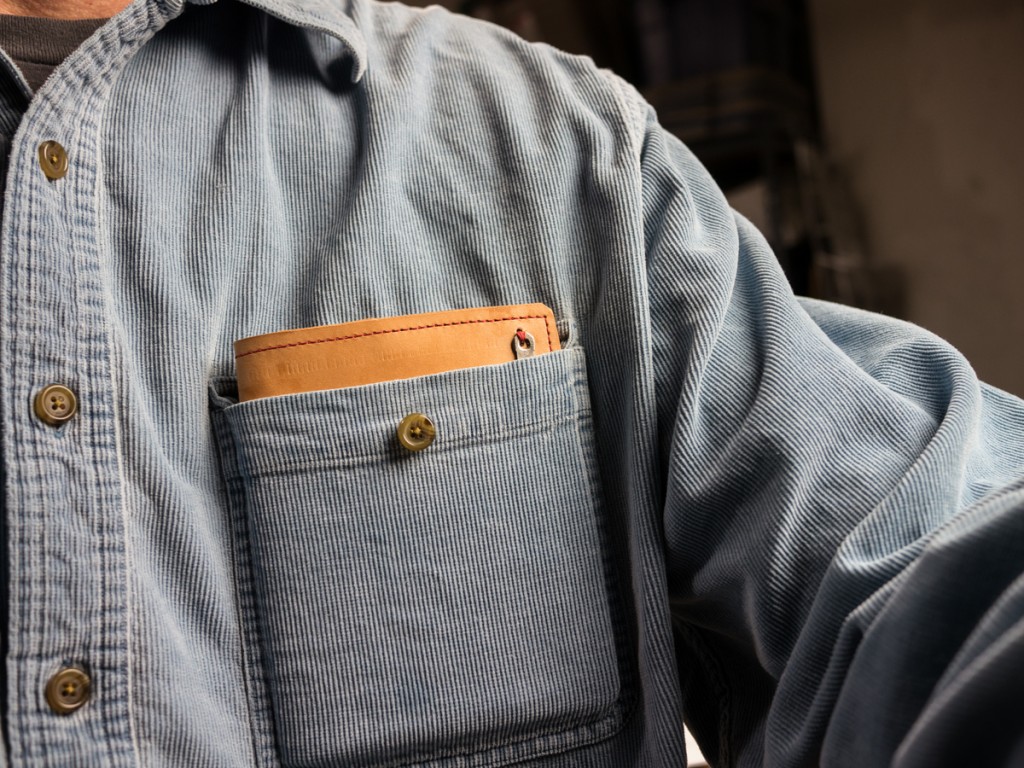 All of our leather goods are made with Veg Tanned natural leather produced in the USA.  We treat the leather with a bee's wax based leather dressing.  Use and sunlight will put on the patina, these are built to last, and will just keep getting better with time.  This is what one of my early wallets looks like with over a year in the pocket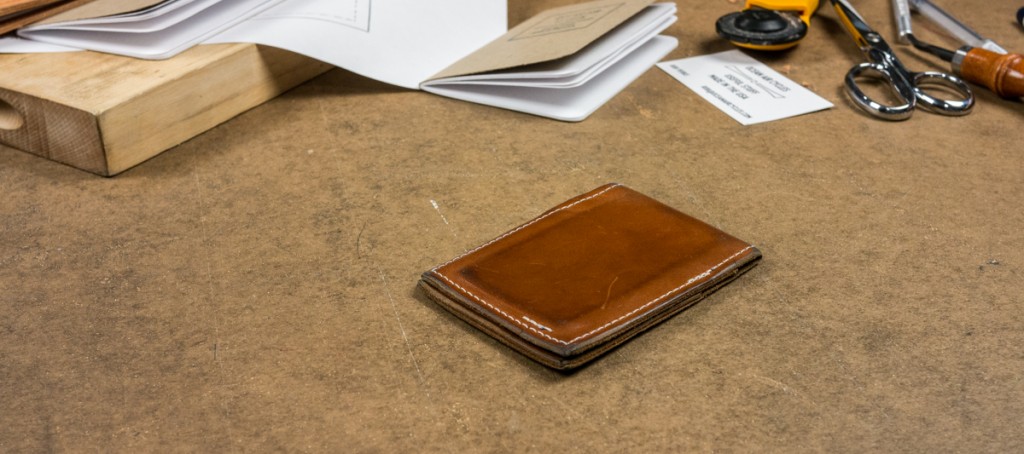 These will be up on the storefront later today as a custom order item.  I also will be switching all of our leather goods, single and double pocket wallets, to a custom order basis so that I can manage the supply a bit better than I have been.  I need the demand to get me sewing, and then make the steps to start working with a contractor for some managed growth of the line.