We love Flat pedals, all sorts.  This is a broad category that includes all pedals that do not somehow attach you to the pedal, i.e. clipless or toe clips and straps.  Grant at Rivendell wrote a piece years ago, The Shoes Ruse, that sums it up better than I ever could into one essay.  After months of compiling commute time data with all sorts of pedals, the clip less showed no significant benefit.  I switched completely to flats.  Last year when considering what pedals to offer our customers I compiled all of my of my thoughts and reasoning behind choosing the VP Vice into a blog post.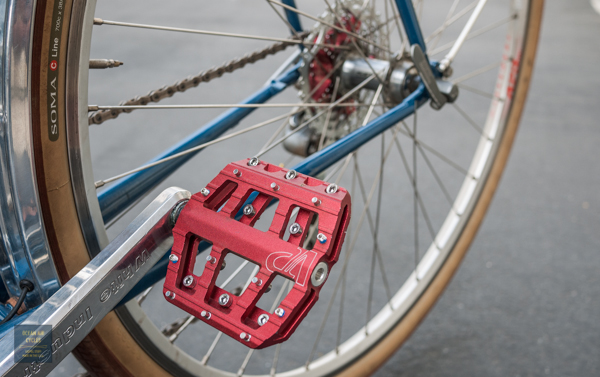 The vice is our favorite pedal for the money.  The color options are really fun to add a touch of detail to your build.  The next closest options that offer significantly better mechanical features cost roughly twice as much.  I have helped a bunch of people onto these pedals over the last year.  The only non-positive feedback was the wish that they came in Silver.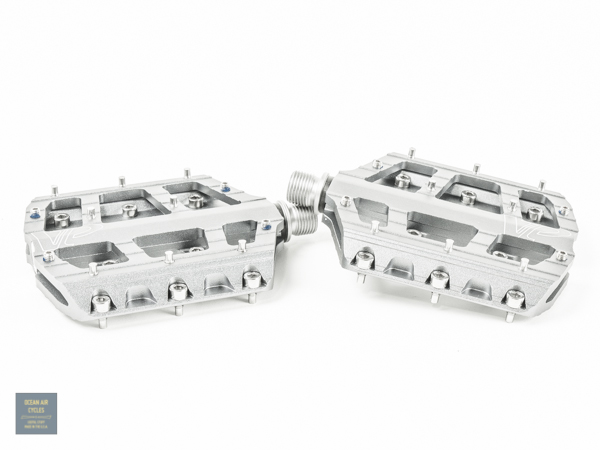 Well this year they will.  We are working with VP USA to import a batch of these in Silver (clear) anodized finish.  We are close to our minimums for making the project happen, and need your help to get over the hump.  We have set up a Pre-order on our storefront.  The turnaround time on these is about 60 days, and we expect a mid to late April delivery.
Place Your Pre-Sale Order Here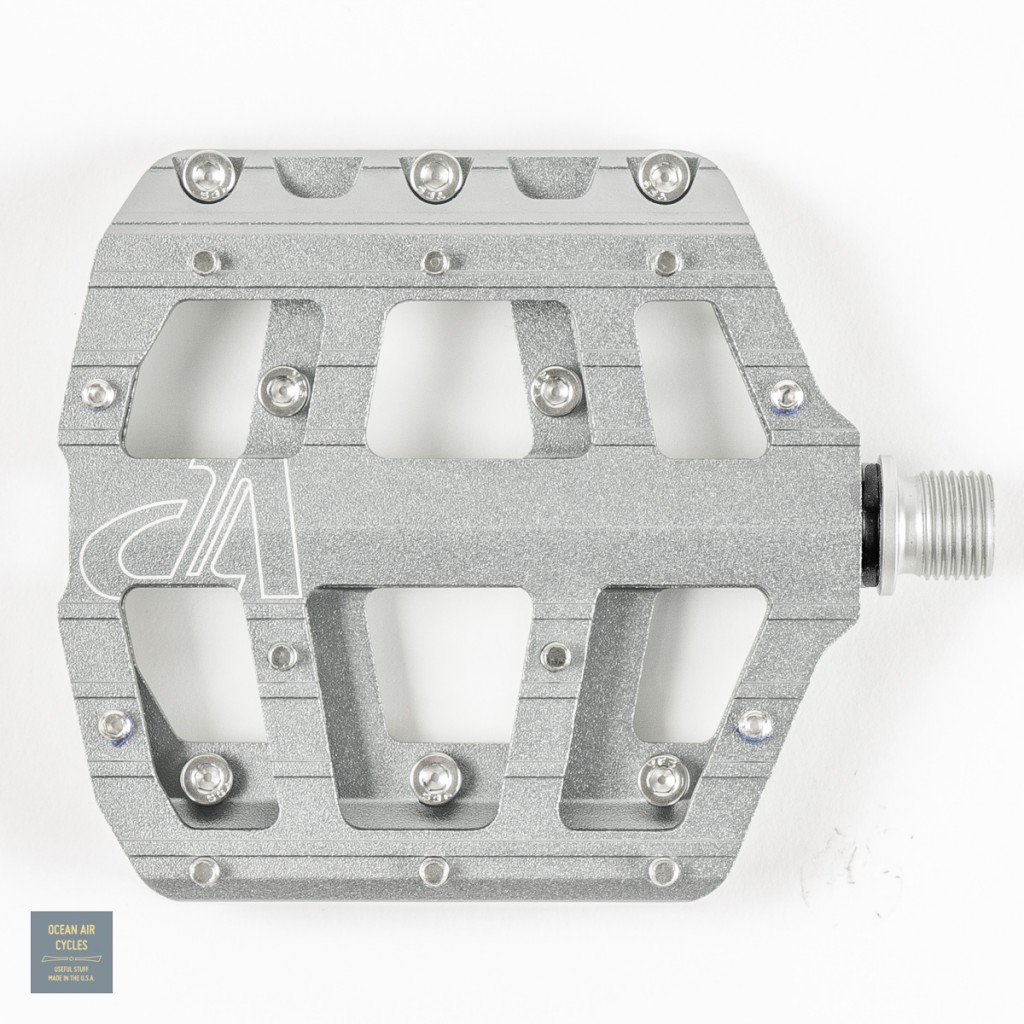 Today is the last day of the lowest pre-sale pricing, tomorrow the price will go up another $10 before we settle in at the new $95 price point for the year.  To see presale pricing you will need to add the pedals to your cart and use Coupon Code SVPVPS at checkout.  While we can not advertise the price, I will say this is a smoking deal and below the wholesale price of most other thin flat pedals on the market.