Order your hats HERE in time for Holiday delivery
We have wanted to do a hat project, or two, for well over a year now.  The search for vendors, sample sourcing and all the fun that goes with is started a few months before last spring's Seattle bike expo.  In fact the embroidered patch project was, in part, a baby step towards trucker hats.  The reality is, that I am really picky about hats, let alone ones that will represent out company.  More samples than I can count came out of the box, went on for a few minutes, and were on their way to Good Will.
Then this package came in the mail a couple of months ago, THANK YOU Randi Jo Fabrication: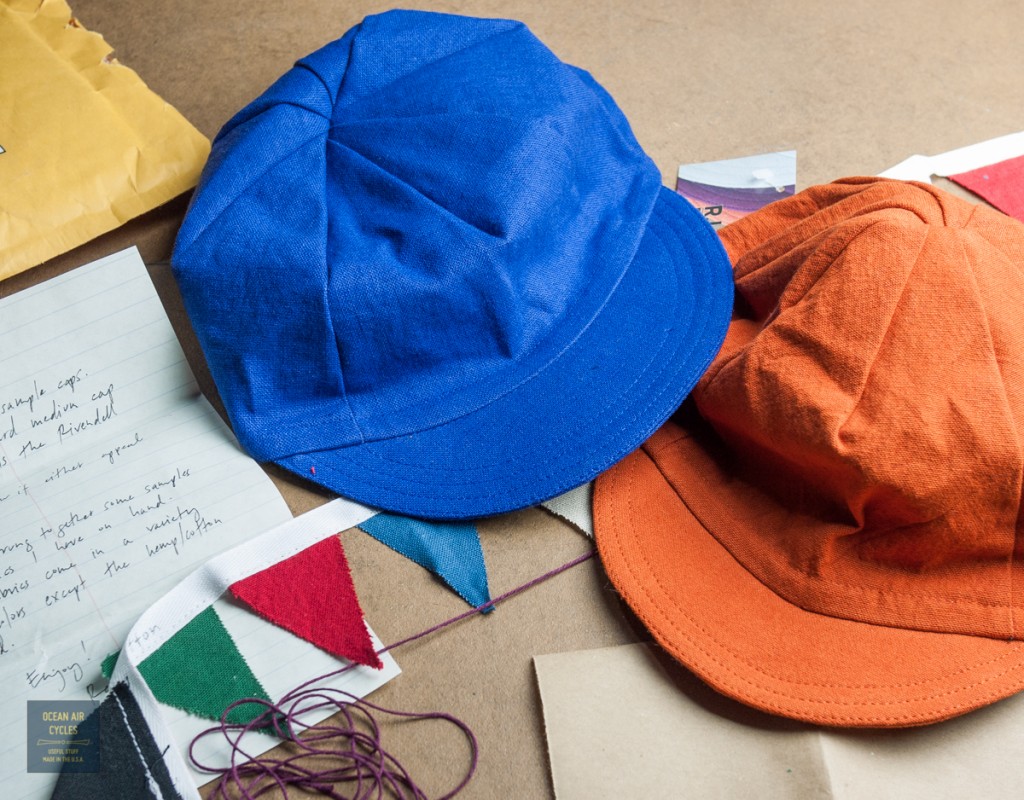 Right out of the box I knew this was the direction we were heading.  These instantly became my first choice every day.  We washed them, beat them up, crushed them, and soaked them in sweat.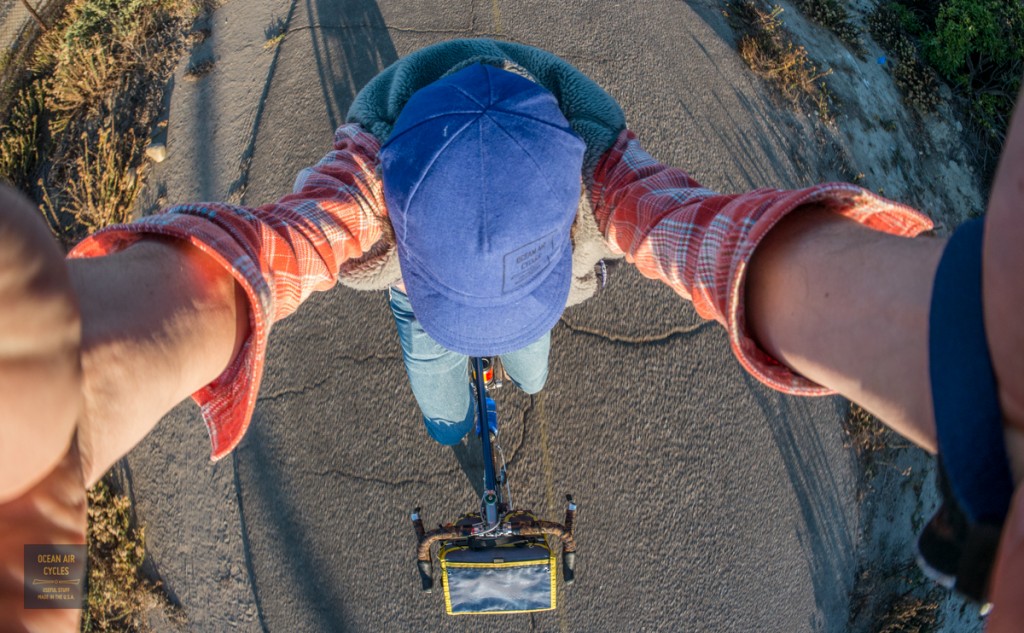 They never let me down, the only catch, I liked the material on the orange and the cut of the blue.  That was the only trouble picking a hat each day.  The Blue hat, and final choice on cut, is slightly different from a traditional "cycling cap".  it is cut a bit full run the crown and the brim is slightly wider and deeper to give  bit more protection from the elements, but not so big that it requires a stiffener.  In plain english, a perfect cap.
The next step was working up the mock-up for custom embroidery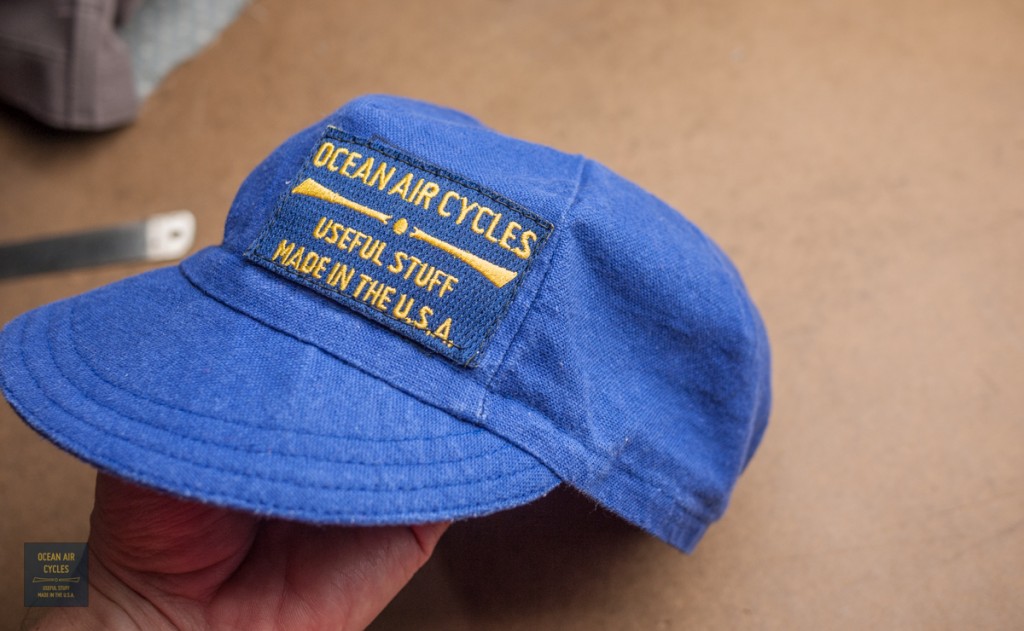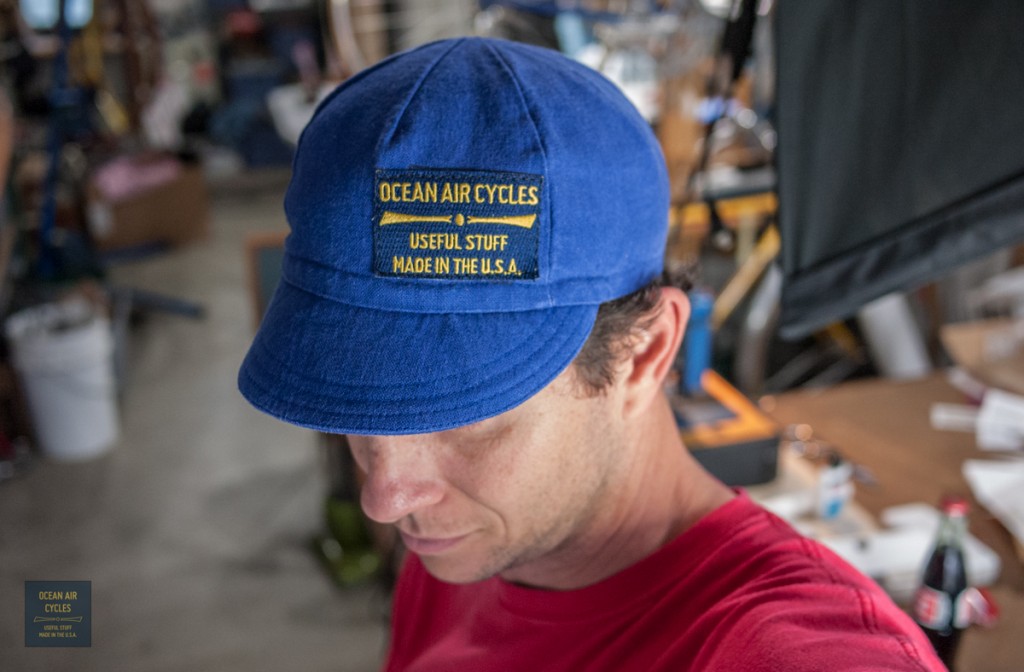 With final art resolved, it was time for material selection.  I wanted to go with organic cotton for ease of care, long-term durability, environmental impact and sustainability of the material.  I liked the hand (feel) of the material and how it was holding up to the abuse of repeated trips through the washer and dryer.  Working with a relatively LEAN supply chain model we are able to offer color options with a decent lead time.  The final choices:
The fifth choice while not organic, makes up for the footprint in terms of durability and fun.  The NYCO ripstop multi cam fabric is produced in the USA and commonly used in Military uniforms. It has proven to be the most durable option for soldiers in the field while retaining the hand and feel of cotton….  And camo is fun.

All of the hats will have our logo embroidered on the front to the left of center in dark Yellow, similar to the mockup I made with a hacked patch above.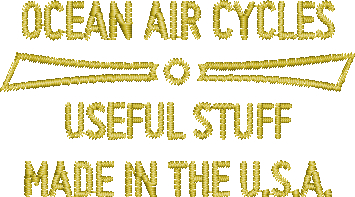 The third and final option for winterizing your hat is the option of a stretchy merino wool, flip up, flip down ear cover.  Even as spoiled as we are here in SoCal with weather it still gets cold enough that I will be adding one of these to my rotation.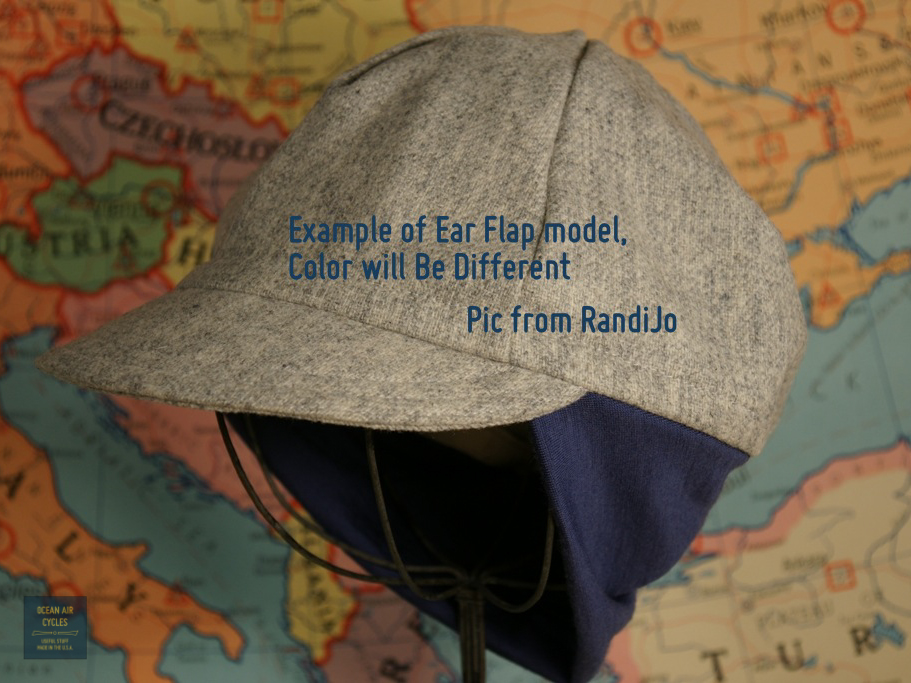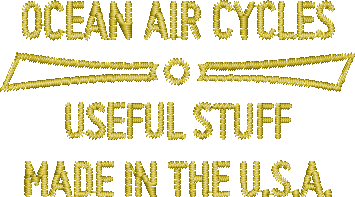 All of this adds of to what I consider to be a perfect hat.  Priced at $32 ($35 with ear flaps) it is a screaming deal for a truly cottage industry, HandMade in the USA product produced with organic materials.
The initial order is going in this week.  Projections for the quantities and size distributions are going to be strongly influenced by pre orders HERE.  All hats in this order will be made and shipped in time for the holidays.   If you want a hat or three in time for Christmas order now, really.
Order your hats HERE in time for Holiday delivery
Update: I have been asked where these fall relative to Randi's standard sizing.  Her medium is snug on my 23″ head with winter afro filling in.  Our L fits me perfectly and stays on in a 20mph headwind, the small is similarly offset from the medium in the opposite direction.
If you have interest in a Child's or New Born version, hit me with an email, there will be one of each heading towards our expanding team, and more can be added to the upcoming order