As I am typing this baby No.2 has yet to make her appearance, it could be any day now, and we are planning on bringing three Ramblers down to Orange this Sunday November 17, 2013 for a bit of show and tell.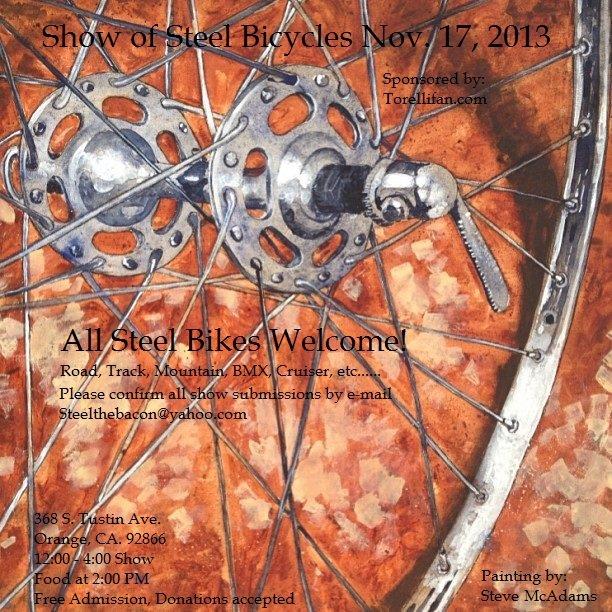 "Plan A" is to be there a bit early, helps on our end with traffic, and be able to facilitate some test rides.  If you have interest in meeting up send me an email and we can set something up.  We intend to be there for the whole day.  That said it is a full moon, and just such a full moon brought out our munchikin No1.   If you are really hoping to see the Ramblers please plan on earlier than later, one never really knows with these sorts of things, but if I get the call I will be heading back north ASAP.
Also, the sponsors of the event will be having a raffle to offset the costs of the event.  We will be donating a set of the new Terra Cotta Soma C-line Tires to help them along.
I know we will see some old friends, and will make lots of new ones, it is going to be a good day.  We hope to see you there.