Earlier we had talked about fitting the Porteur racks at the front dropout, and today we will be showing how to get this done up at the top.
This is another area that we feel the current racks on the market fall a bit short.  Most of the commonly available racks, VO, Soma etc, are designed to work with a single tang connected to the center of the crown.  This works, but not as well as it could.  It leaves the rack a bit wiggly, and leaves only one chance for loose hardware to become a really big problem.  We designed the Rambler with dual mounts at the crown.  This provides engineering redundancy in the  mounting as well as greatly added stiffness.  The fork crowns with this mount are open to all, this is not something we invented, but hope that will become widely adopted.  The downside to this is that the current racks on the market need a bit of adaptation to integrate with the improved mounting.
Our first solutions involved the addition of struts welded in place.  This has worked very well and if you have access to somebody with the metal fabrication skills needed to make this work I would recommend going this route.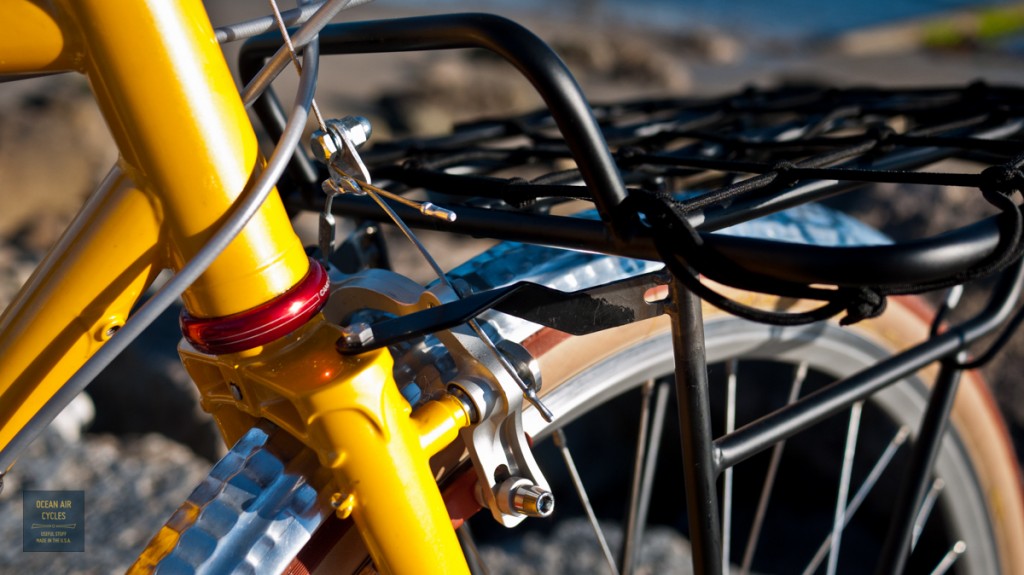 We realize that not everybody putting a Rambler together at their home workshop or even having their local bike shop buildup their Rambler has the resources to do this.  While searching for a suitable hardware, nuts and bolts, solution we were turned on to  the hardware kit sold by Surly for their rear rack.  This has proven to work quite well, the struts included in the kit only need a bit of bending and trimming, and it all bolts right up.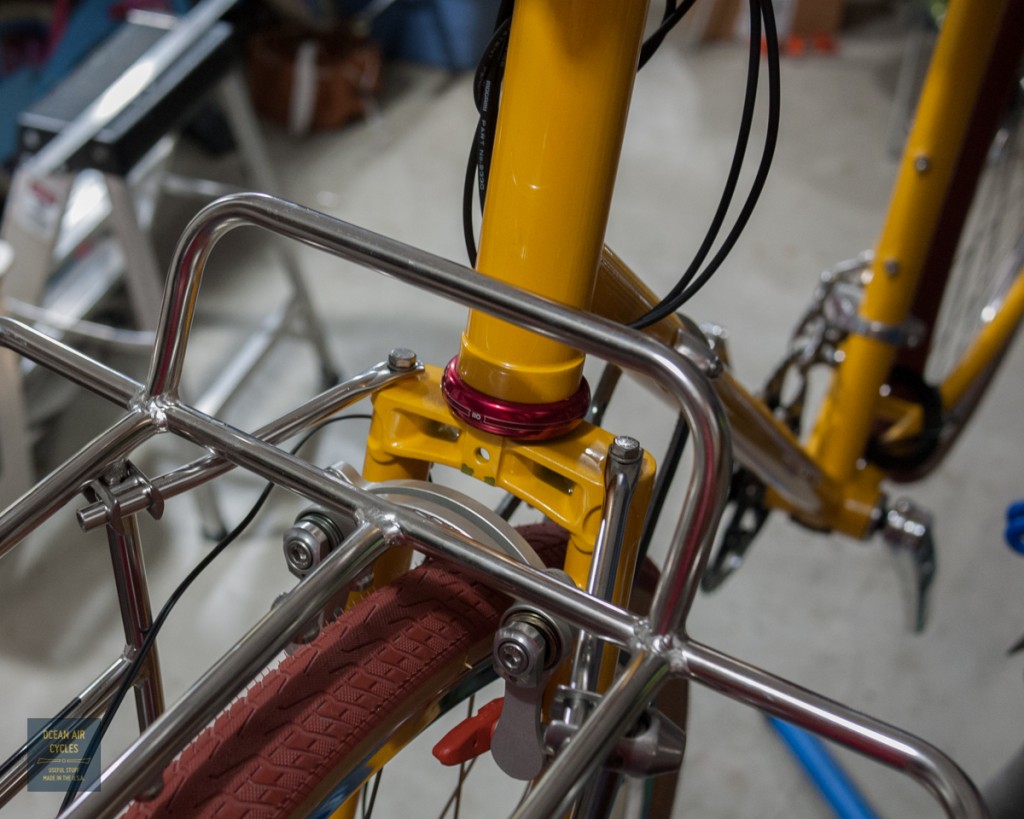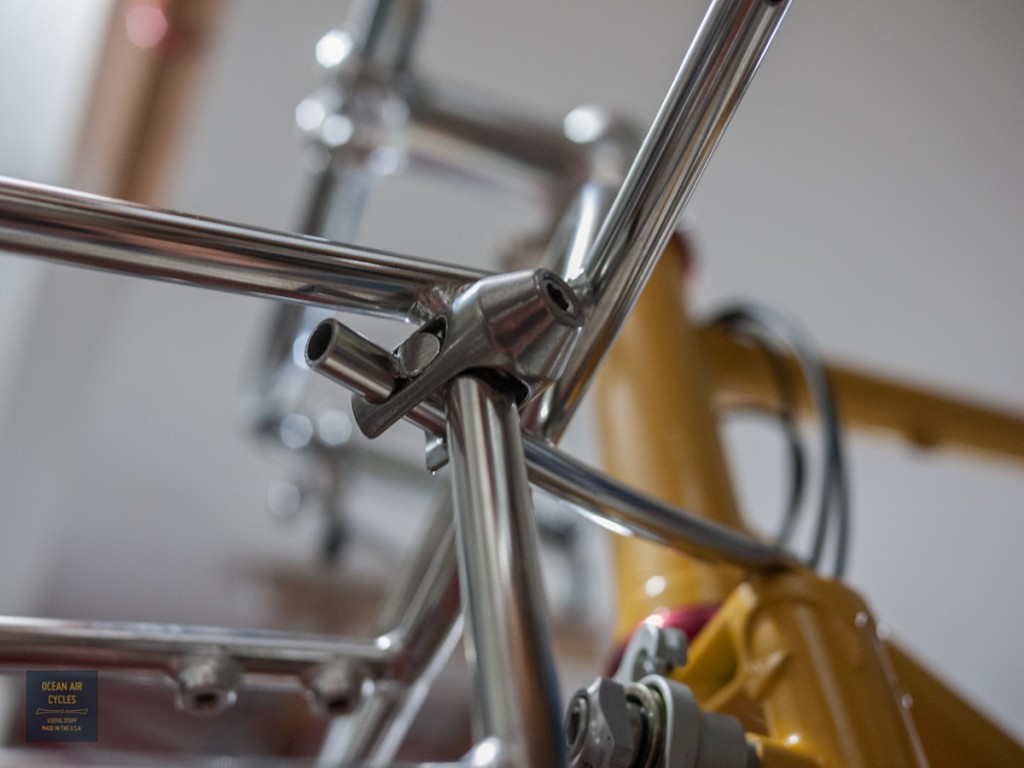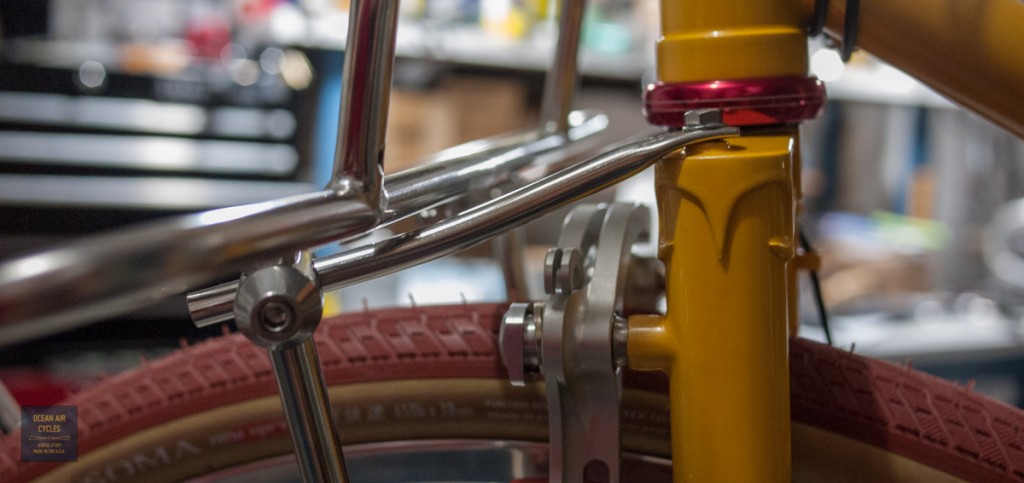 Like al bolted hardware on a bicycle this will need to be checked regularly, but in practice has proven to be quite robust, and will work with all of the commonly available racks on the market.
Our long-term goals include the development of our own racks as well as partnering with existing producers to help their future racks work with this system that is both safer and more stable.