The Rambler is a true Cyclotouring bike, steeped in traditional French design, but brought forward to work with modern components and fittings.  It is the kind of bike that once dominated the market, but went away as racing came to the forefront.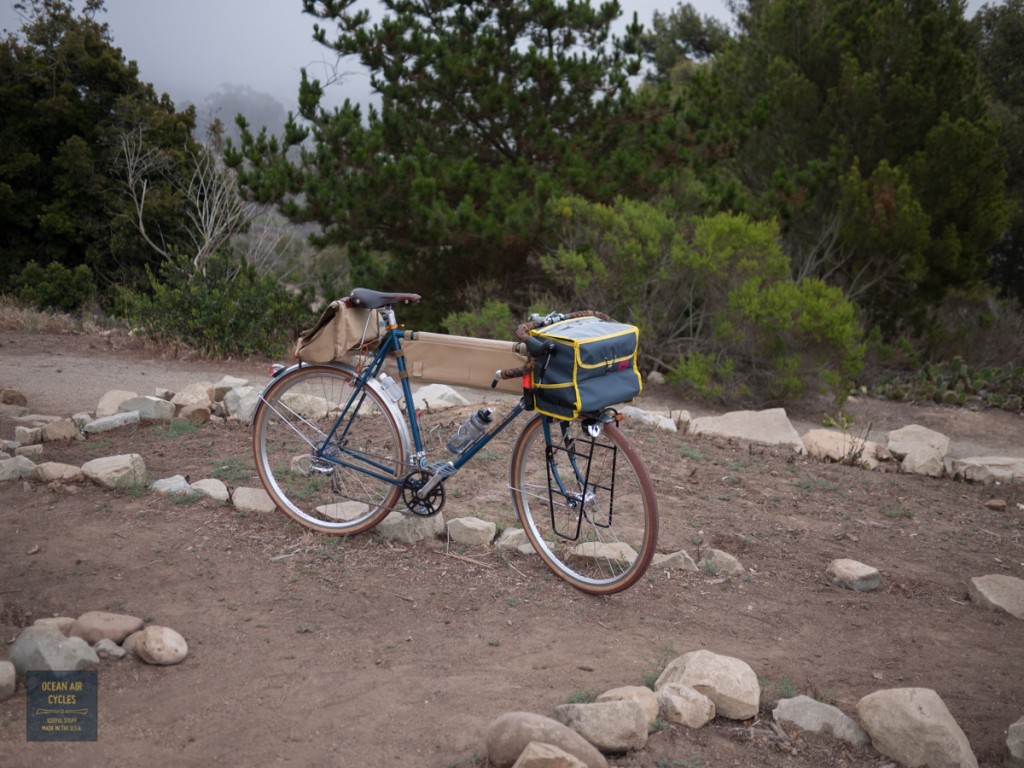 As we, the cycling tribe, move back to a cycling style that is more practical, able to function as transportation, take the load off our back, yet handle well and with a lively ride, the Rambler is there to fill that need.
The larger market is slower to move, has longer design cycles due to their economic scale, and may have generally different motivations.  I decided it was time to take my dream bike, and bring it to the market as a fully developed product and the Rambler was born.  In many ways it is unique in the market, the only production bike of its kind.  All of the details are there to build out a functional sport bicycle, that also serves as practical every day transportation.
Rambler Specs:
 TIG welded, double butted CroMo tubes, custom matched to the frame size for optimized performance.
Room for 42mm tires and fenders on all bicycle sizes
Designed with the provision for Paul Racer brakes, mounted with braze-on bosses.  These provide unparalleled power and modulation in a rim brake.
Paul Racer brakes are included in the frame set package.
Double eyelets for rack and fender mounts at the front and rear dropouts.
The fork has an investment cast crown with cast and machined rack mounting bosses, with provisions for small upper and low rider racks, & fenders.
Lighting wire guides on the right fork leg. Reinforced entry and exit ports for internal routing of lighting wires, from front to rear of the frame.
Columbine Quickchainger braze-on, for easy rear wheel changes without having to touch the chain.
Braze-on fender mounting points placed so installation is simple and results in even fender line.
130mm rear spacing to work with modern road bike components.
Color options: American Blue , Orange Soda and Sunflower Yellow
Partnering with an US engineering and fabrication team, the Rambler delivers on all levels of build accuracy, quality, hand-built craftsmanship, as well as looks and performance.  Unique in the marketplace, it serves as the backbone for the custom-built bike you have been dreaming of.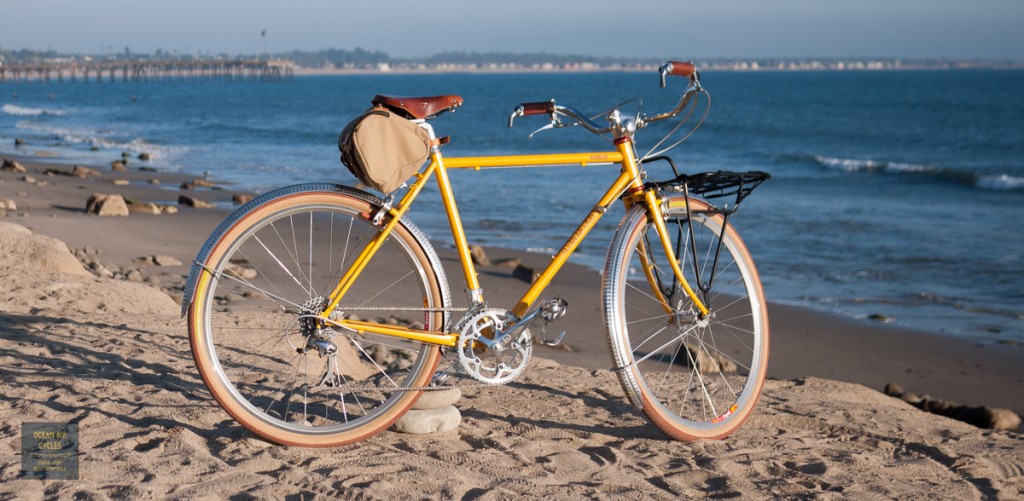 Ocean Air Cycles is the embodiment of my passion for cycling in a form that shares what I know to be a better alternative with you.  It is my work, and my dream, to apply my skills as an engineer and an entrepreneur to deliver a bicycle that can change the way people see local transportation and recreation.  Using the Rambler as a tool for travel, transport, running errands, getting to work, etc.  Getting out and around under your own power will transform you, your family, and community.  Having the best tools available will make the transformation more lasting.  Adding to the function is color, function with flair, because color choices make thing more fun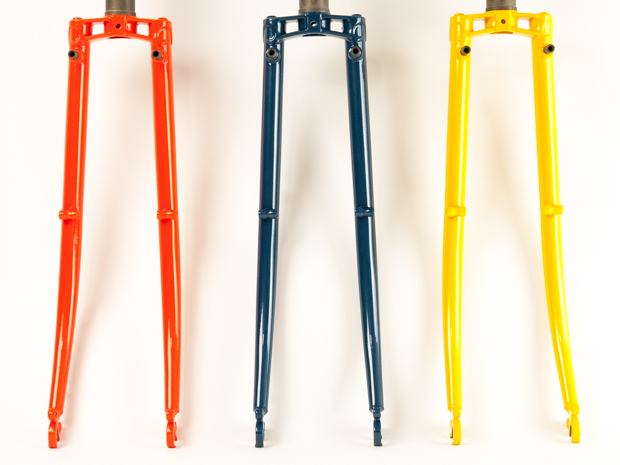 Our first large production run of Ramblers is currently in the powder coating phase.  They will be going final QC and prep over the next two weeks, then distribution begins.  I need your help, spreading the word, or better yet buying a Rambler of your own.  You can start with a frame set and build up your own, or we can facilitate custom builds for your ready to roll custom dream bike.  You can click-through any of the Rambler links or photos in this post to place your deposit today, reserving you place in this batch.  The next run will not be here until next Spring, and this is your chance to get rolling before Summer passes by.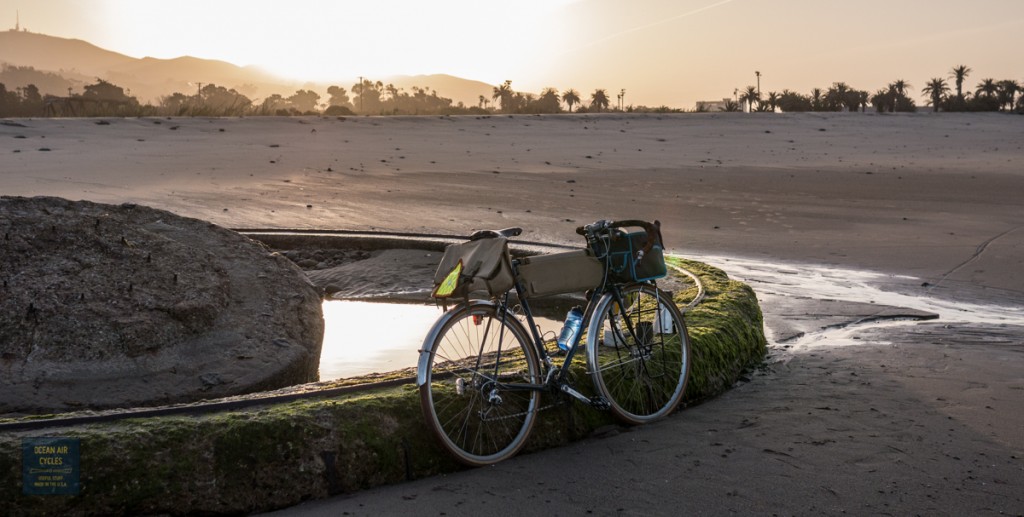 Do not hesitate to contact us with any questions, we will make sure you are getting exactly what you want.
We are in this for the long haul, but can not do it without your support, Thank you.  We provide the tools, but you make the wheels go round and round.