This may or may not be what you were thinking.  The Luxos from B&M is the hot new light on the market this summer, and for good reason.  Higher output, wider beam, and remote switching and USB charger on the Luxos U what is not to like?  There have been plenty of posts and videos on other sites comparing the beam shots of these as well as others.  The one thing everybody mentions is that the Luxos is significantly larger than the B&M Cyo.  While I was shooting some product photos today it crossed my mind that I had both lights in the workshop, and should makes some comparison shots.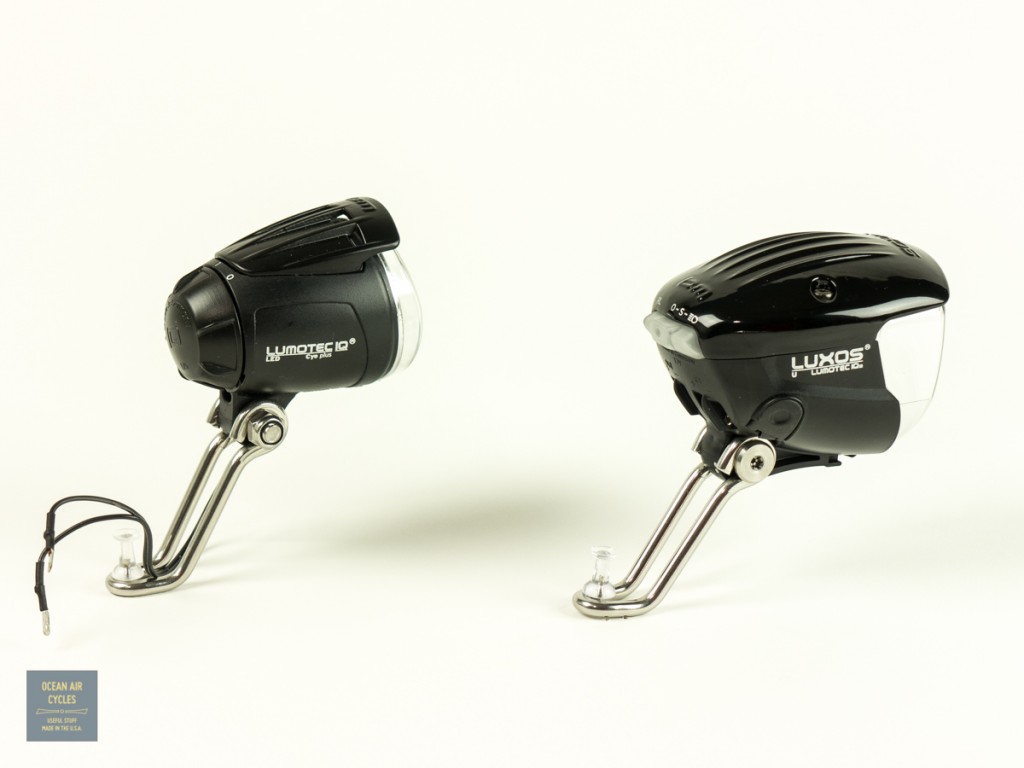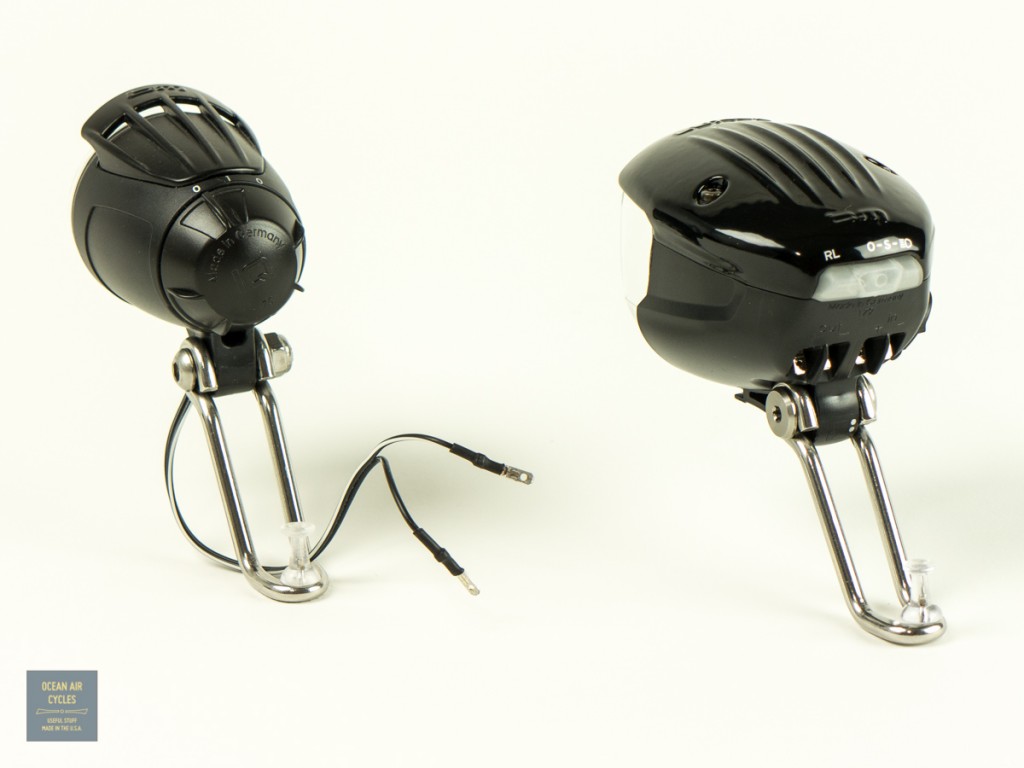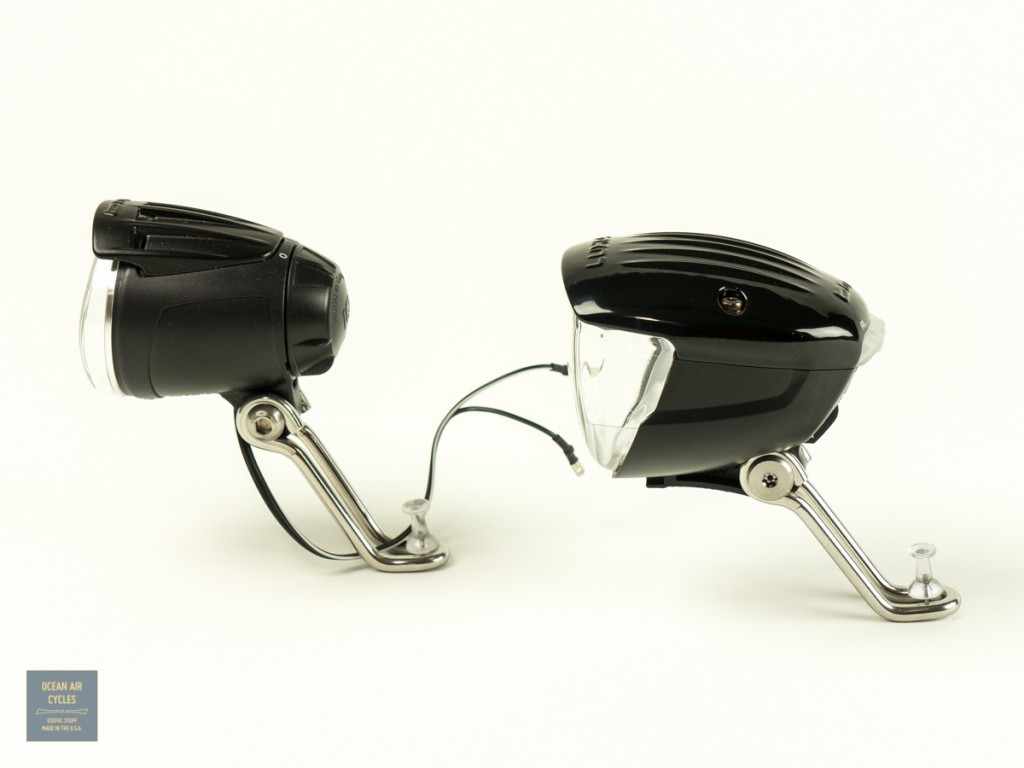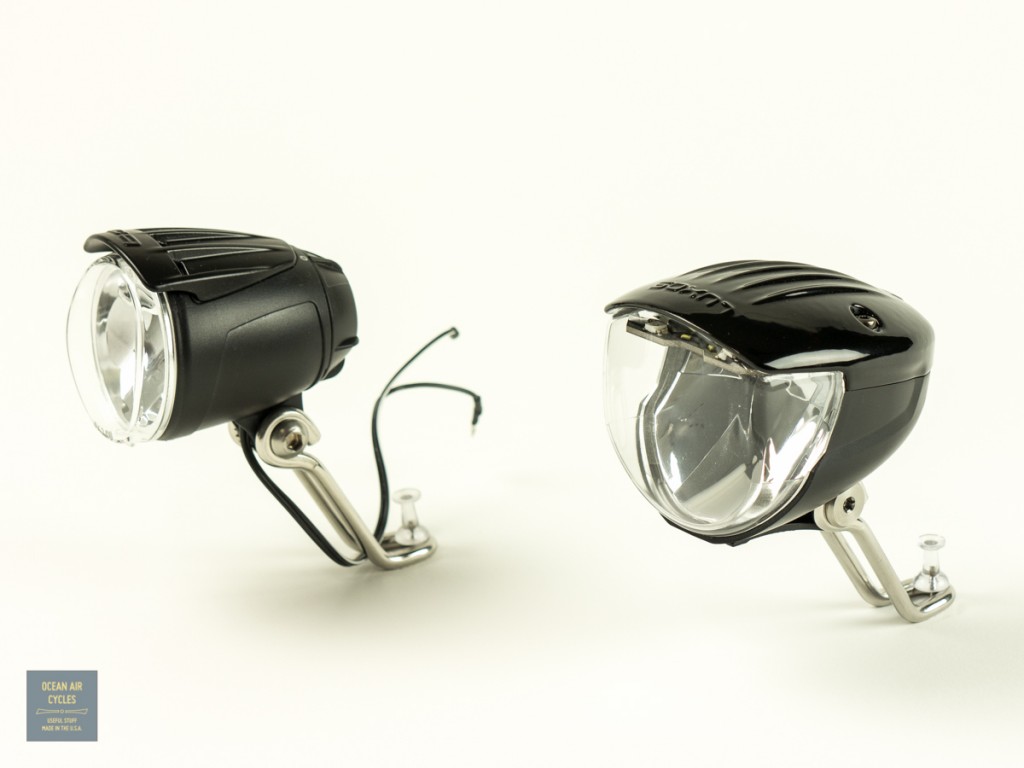 All that extra light comes with a slight price, and I am not talking about the $$ alone.  The form factor and heat sink to cool the LED are significantly larger than the Cyo.  The luxos is obviously a bigger light, and hits the scales with an extra 50g.  That said, I am excited to get my Rambler wired up with one.  The extra light on the road, both to the front and sides will be welcome.
Dimensional Differences for mounting considerations:

I have a couple extra of the Luxos B and U in stock and will be adding them to the storefront later this week.