The Expo was now in the rear view mirror.  And this is where the kindness of friends of friends kicked up to a whole new level.  Not that it had been lacking, just mentioning it now.  Jason, was along for the ride, helped out more than I can thank for and has friends up and down the coast who gave us a place to stay.  The next two nights we were living in Belltown.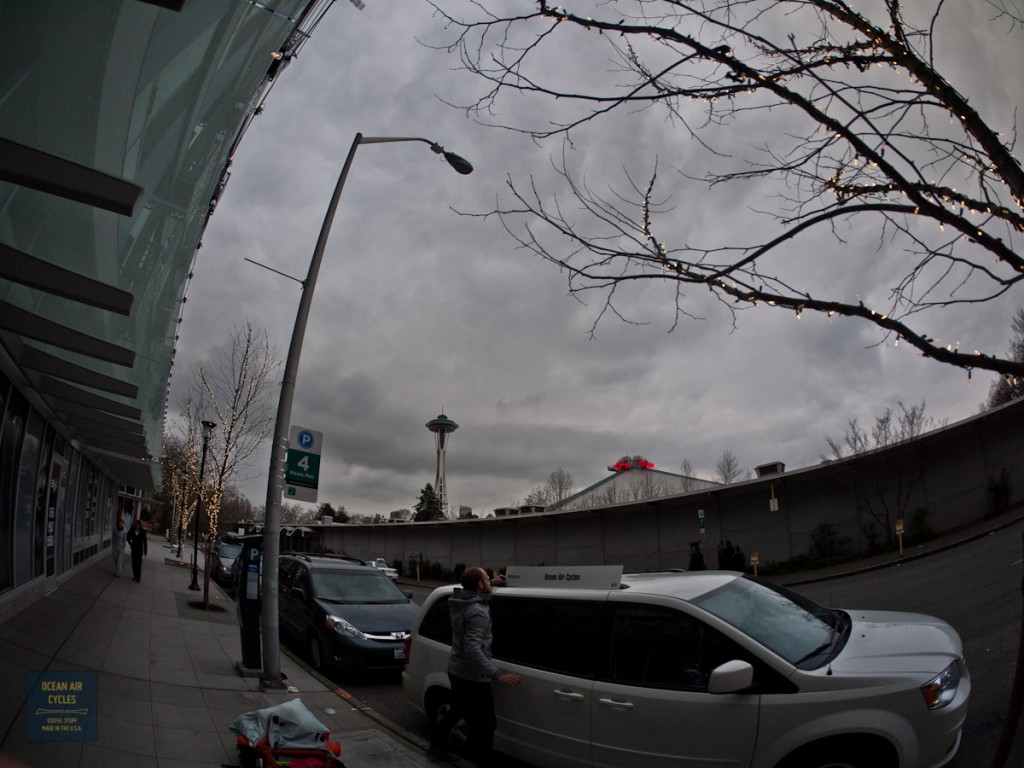 Exhausted from the show, we were off to find a meal, then settle n with out hosts.  The weather had gone back to what I think is normal for Seattle, not bad but damp for sure.  The schedule was jam packed over the next two days.
Day one kicked off at the work shop of Haulin Colin and Garth.  I feel lucky to have crossed paths with Machinist / Artist guys who speak the language of bike.  When working on prototypes it is invaluable to parter with folks who are on the same page as you.  They have helped me out on a few projects in the past and there are still a couple of irons in the fire with them.  I was dropping off a Rambler fork so they could have a platform for out upcoming rack project.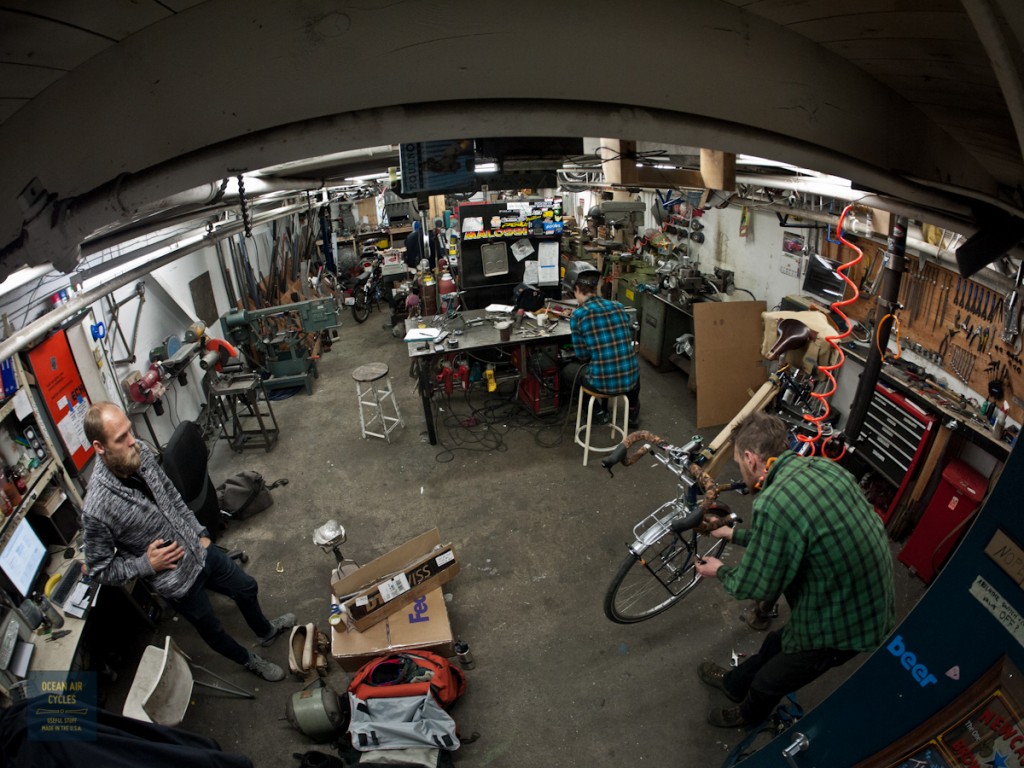 That rapidly evolved into relocating a new set of front fork dropouts on Rambler No.1 to the final design location, HOORAY for no more adapter plates on my bike.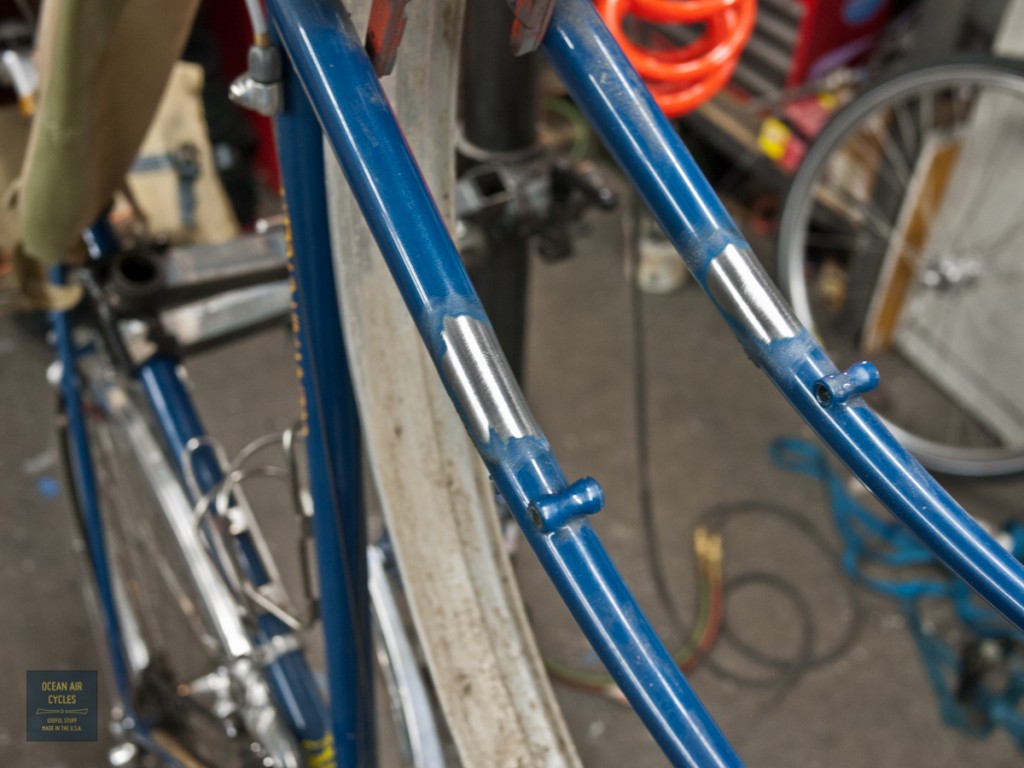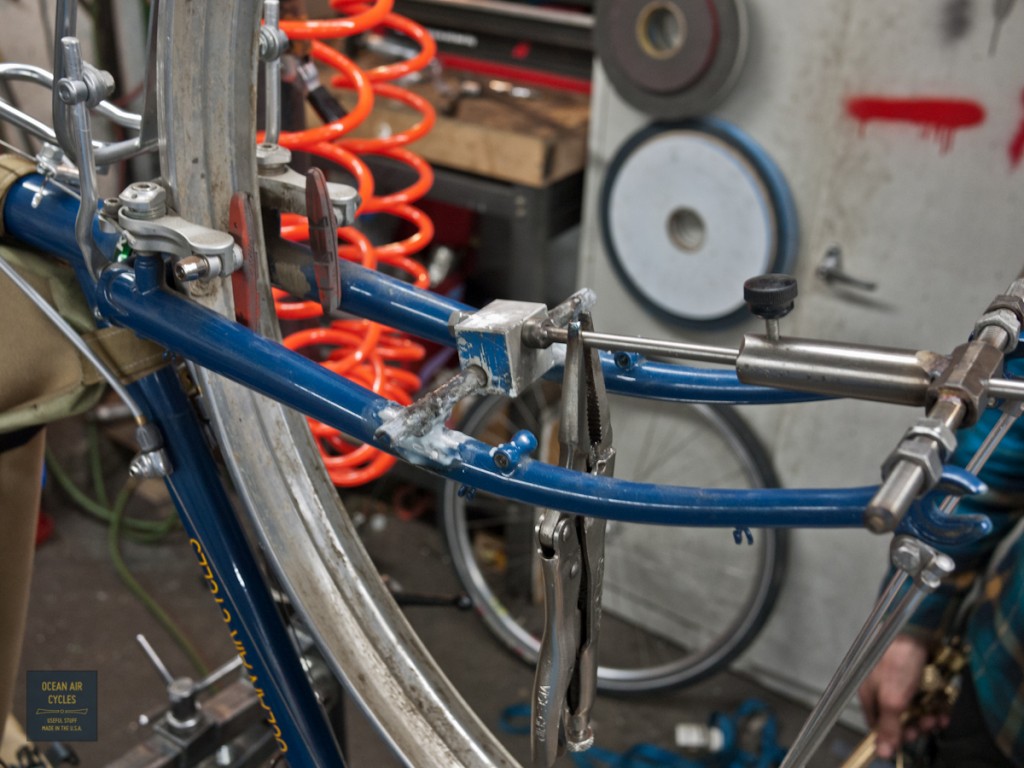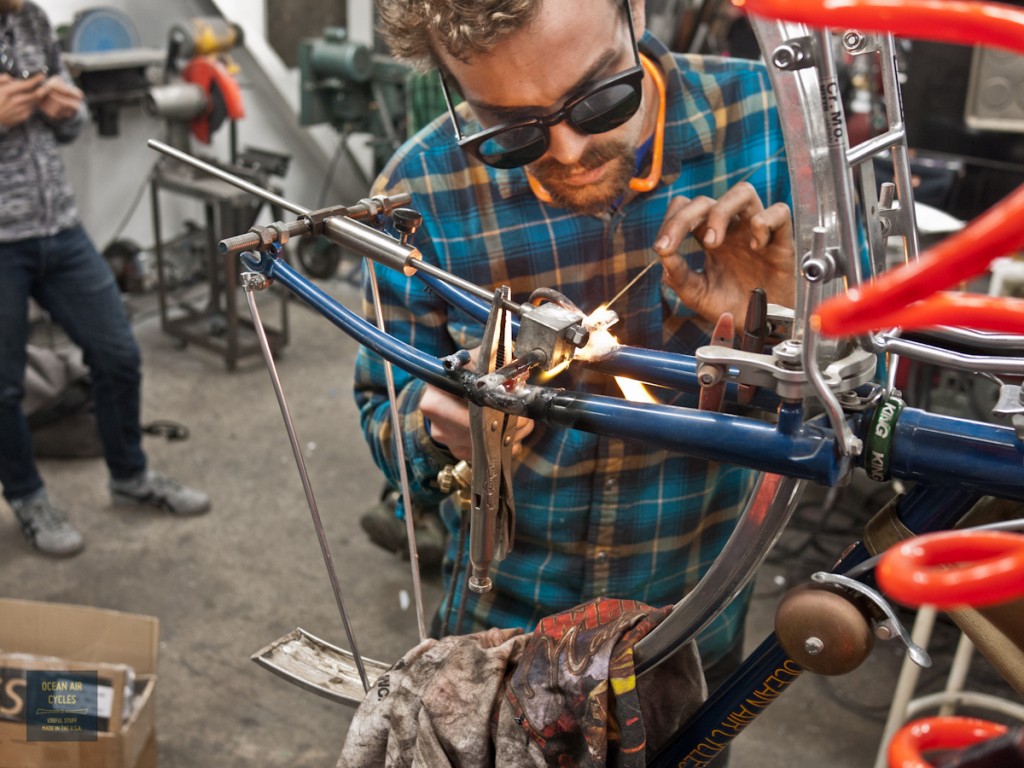 That as most things when you are having fun, ran long.  These two are great to work with.  It is a rare thing to have machinists that are bot exceedingly accurate and creative.  It was time to jet to out next meeting with Martina over at Swift Industries.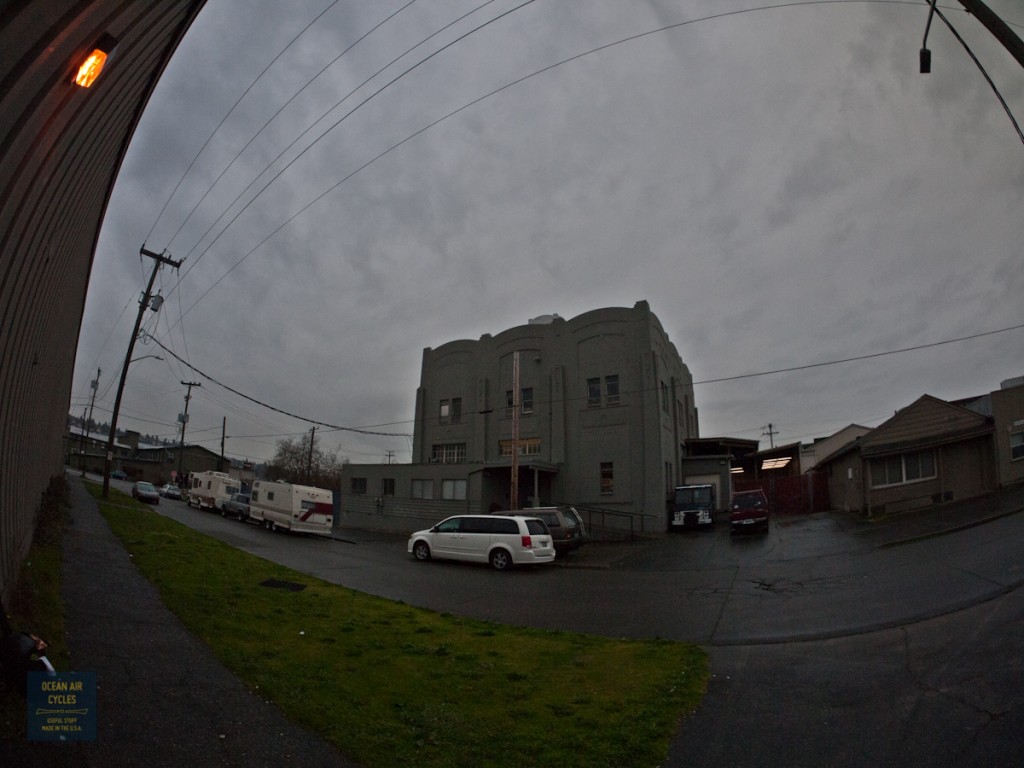 The building was awesome, and I will for ever regret not taking more pictures here.  (Jason, if you have any I can use I will put them in )  Martina is another gift to the world of cycling that is still relatively unknown to the masses.  The energy she brings to the creation of well thought out, functional, and fun bicycle travel gear has yet to be matched by anyone else I have met, a whole new bar has been set.  This trip laid the ground work for a collaboration project that will help to fulfill my dream bags.  I am convinced there are a couple of holes in the market with the available gear, and we plan to fill them.  By the time we were done it was apparent that a whole day had passed again with skipped meals.  Time to eat and crash.
Day two started out with Kathleen at Free Range Cycles.  Taking a minute to look back.  At the Expo I started asking locals, If you could get a Rambler at a shop in town where would it be?  Every single answer was Free Range.  I knew I had to find Kathleen and set up a meeting, by lunch time on the first day she had found me, meeting set, and now Was standing in front of her shop.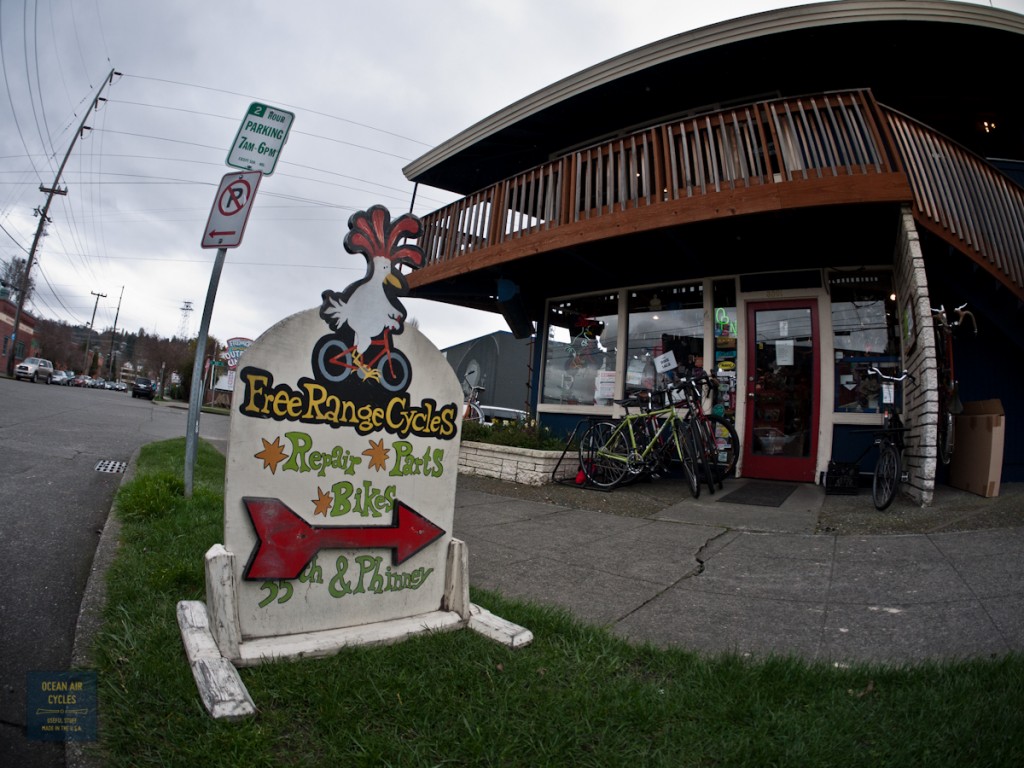 I knew from the first moment that this was going to be a very good thing.  As part of bringing a bike like the Rambler into a retail shop, I needed to find places that would know what it is by looking at it, no explanation needed.  Kathleen not only sells real world bikes, but rides them every day, Rivendells (hers tucked under the stairs in the pic), customs all the way though to basic rainy day commuter bikes.  Not only that but it has the feel of a well run local Bike shop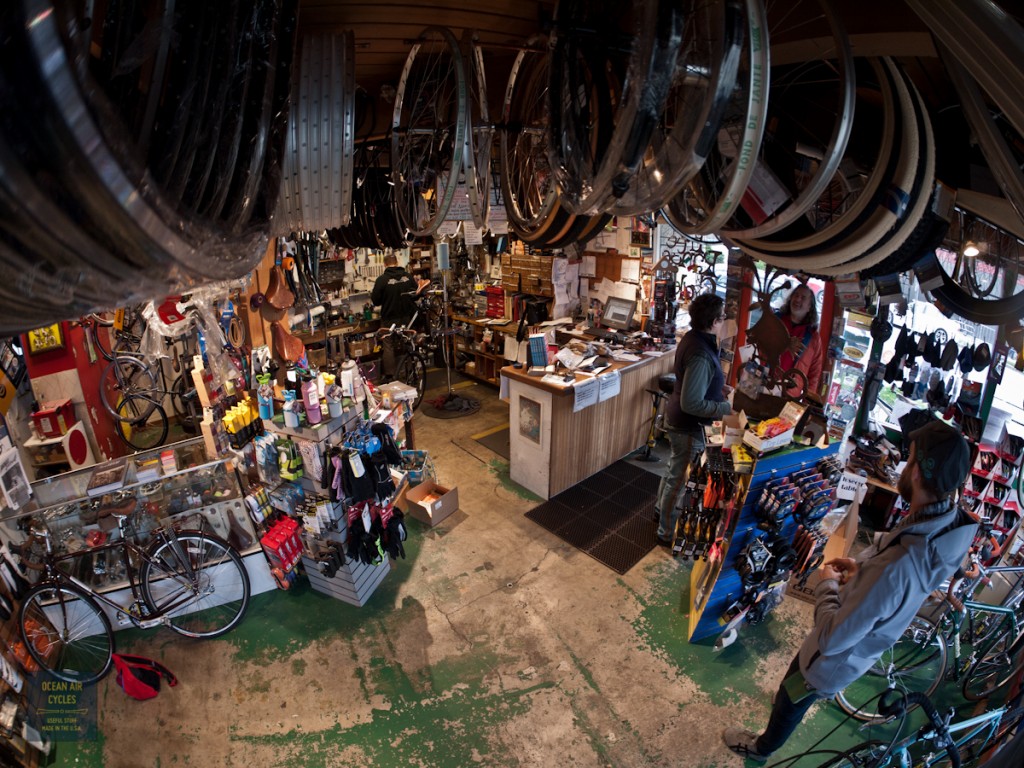 Well stocked, with the things you need and want for every day riding, with staff who not only knows it, but uses it.  We talked for a while, hit it off well, She took a Rambler out for a spin and came back with a pretty big smile.  Have I said this is going to be a good thing?  If you are in Seattle and want a Rambler, this will be the place to go.
Frosting on the cake was lunch at the brewery across the street.  The food was great, the fries incredible, and I look forward to my next trip up.  And if you could have frosting on frosting it happened.  The corner across form her is the Theo Chocolate factory.  Lots and lots of samples, no time for a tour, but we stocked up on supplies for the road and gifts for our ladies.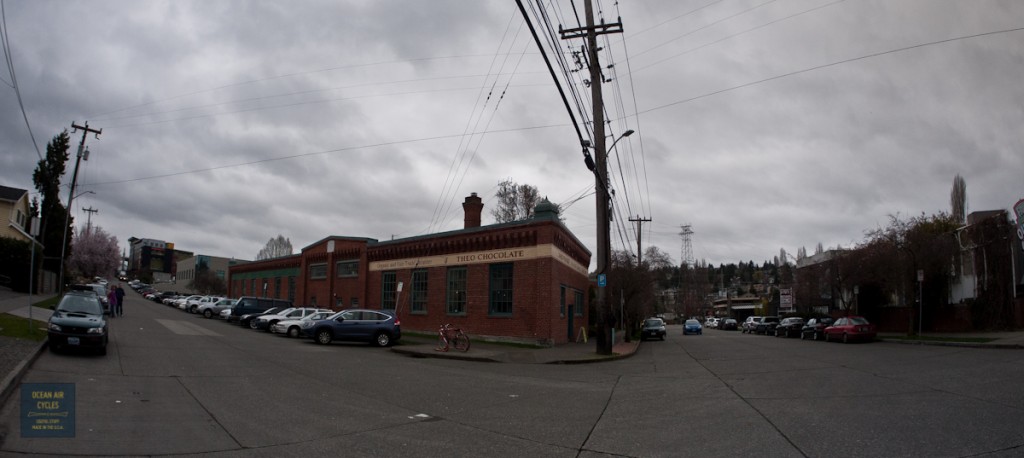 There was time for one last stop on the way out of town and back to Portland.  Jason wanted to see the Public Library down town.  There is a large place in my heart for good design and fun buildings.  This was a surprise for me in so many ways.  You could explore this like Alice in Wonderland for hours,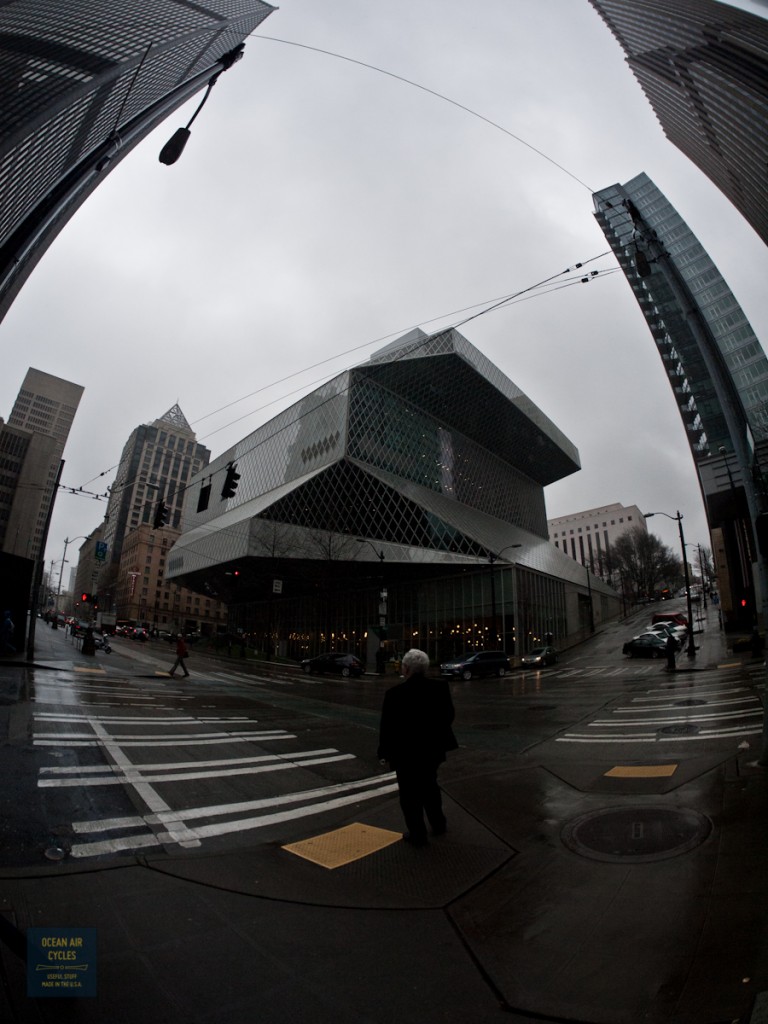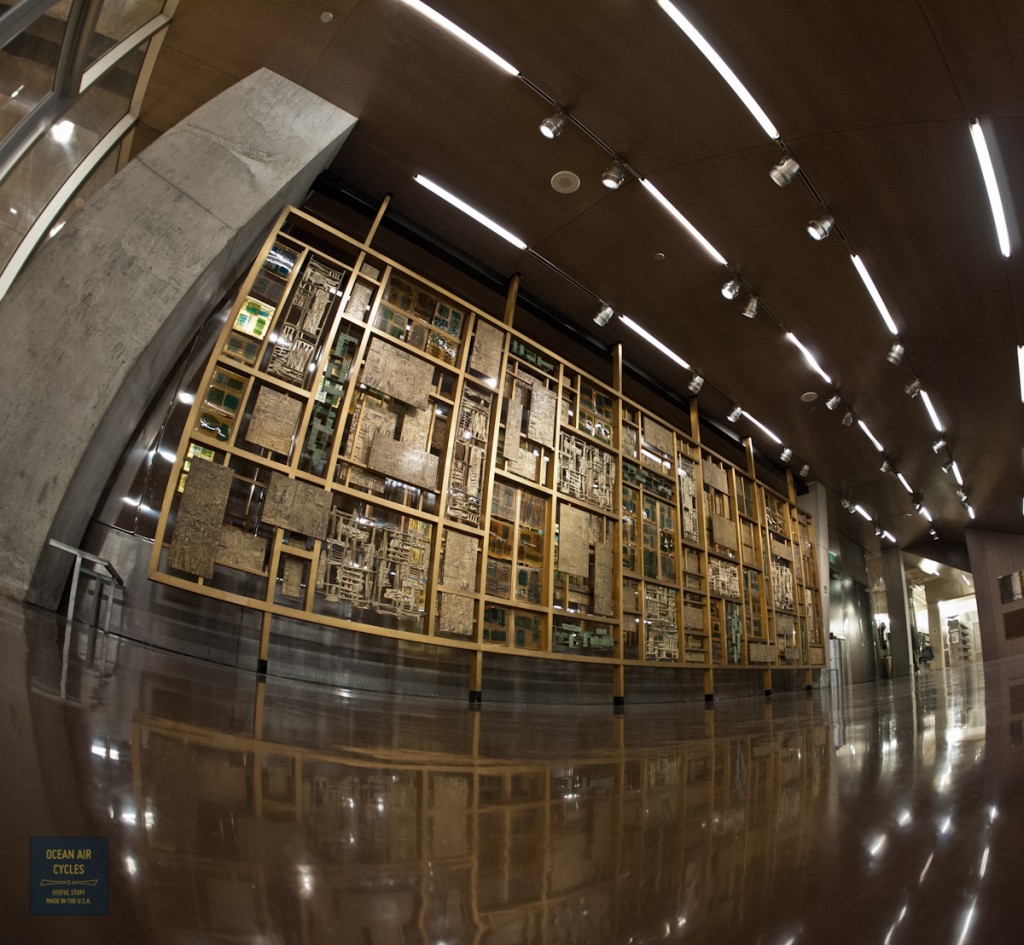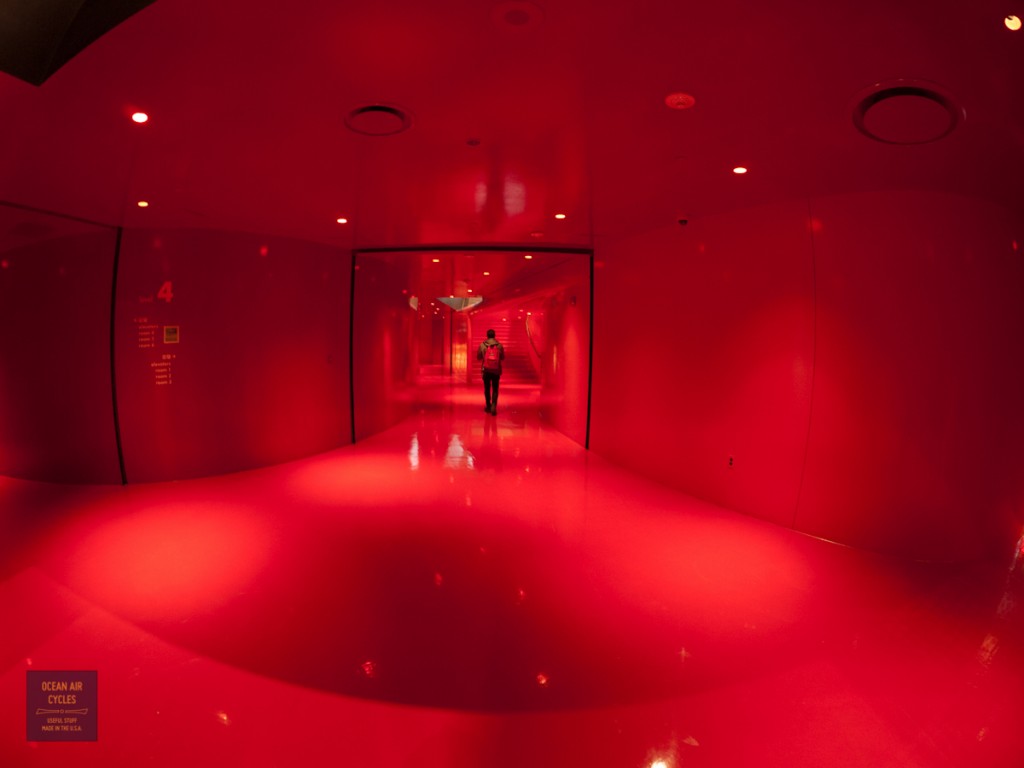 And there were even books, maps and all the other things a library is supposed to have.  We were there an hour and a half, time flew, shot a ton of pictures, but it was time to get going back south to Portland.
Thank you Seattle for an amazing time, the Cascade Bike Club does an amazing job, I will be back.