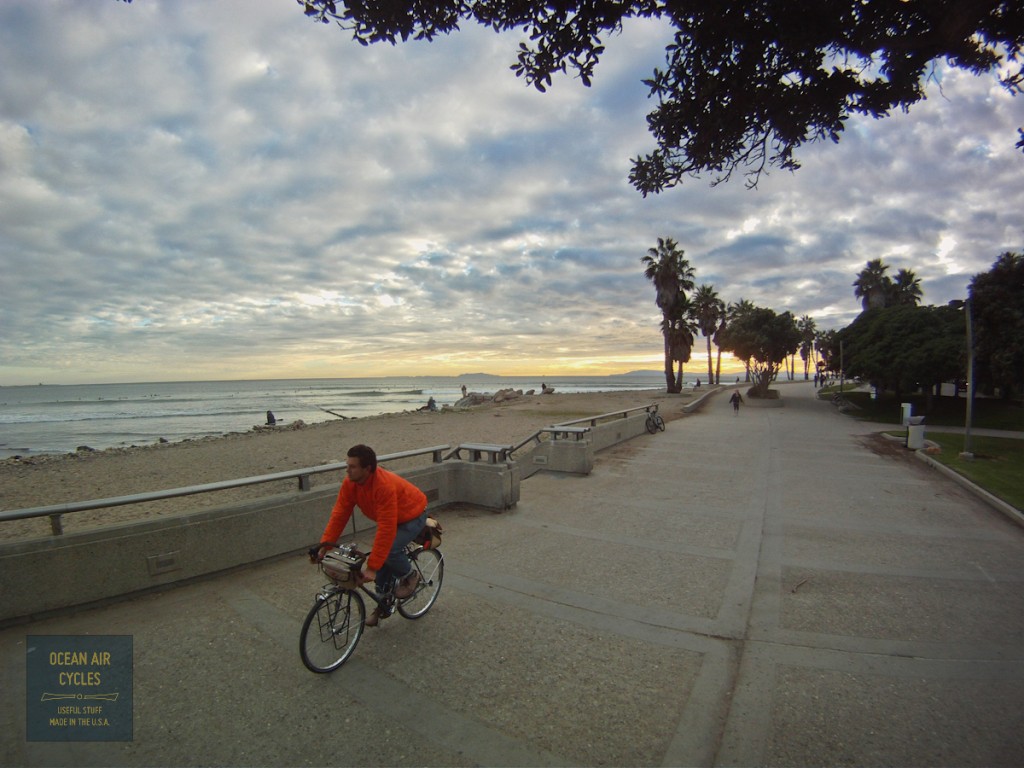 Yesterday I made it out for a quick surf check and rode through a quick errand or two.  The weather was chilly, but beautiful.  The last few weeks were on the quiet side here at the blog.  We were working through the loss of my wife's grandmother as well as a good solid round of the flu, never a dull moment.  With those issues, the associated travel and the holiday madness moving into the rear view mirror I am looking forward to charging into the next year.
Our first round of Ramblers should finally be making it out of paint in the next couple of weeks.  I can not wait to get this batch of five out under their patiently waiting riders.  The next round will be much larger, and the volume will help with the scheduling issues this round had during fabrication, as our team learns how to grow out of being a small fish in a big pond.
Speaking of this next round, the pre-sale is on, there is a significant deal for newsletter subscribers.  Shipping is free for those who can make local pickup here in Ventura.  I am also working on a pick up solution for out Portland customers, either through a scheduled delivery date or with a partnered LBS.  If you fall into either category you can choose the "Free Local Pickup" option at the checkout.
I will be improving the look and feel of the site and storefront incrementally over the next couple of months.  Feedback at each step of the way is welcome, as it helps to know if I am heading in the right direction.
2012 was a good year, 2013 is going to be a big year.  One certain trend last was that milestones consistently came through on the 13th, so I am thinking 2013 is going to be one big milestone in its own right, and I plan working my butt off, but still can not make it happen without your help.  Lets make this year a big one at OAC.