The blog has been quiet, I am sorry for that to all of you who tell me how much you like the pictures.  The lack of posting is far from a sign of inactivity.  There are a few irons in the fire, and I will be making a couple of announcements in the next week.  The first round of Ramblers is scheduled to come into existence in October.  This is later than I hoped, initial interest remains high while initial orders remain lower than projected.  This slowed things down, but not to a stop.  Plan B will be coming out in the next week or so, we press on and the start may be slow, but it is a start.
To all of you who placed orders, THANK YOU, do not lose faith, your bikes will be real, beautiful and yours in a couple of months.  Your support is keeping the wheels turning.
While not getting out to ride as much as I would like, we are still getting out.  Today was the early morning jammy ride with my girls, Happy Birthday to my lovely bride, and the little one is fancying herself the photo assistant these days.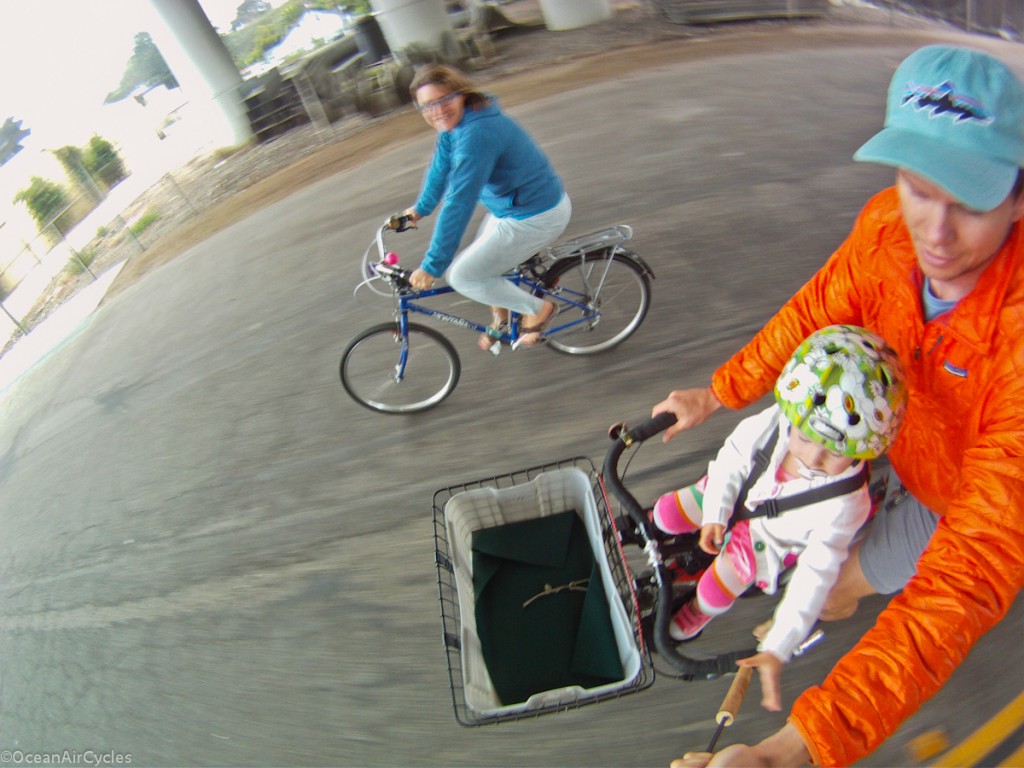 Back to getting ready for the birthday stuff, I hope your weekend is perfect, play outside!