Part two of how I have been racking up the front end of Rambler No.1.  Yesterday you saw the Mark's rack from Nitto.  That rack is a great handlebar bag support and for occasional small loads.  When I know I will be hauling more volume, and need the panniers, I go with the Bruce Gordon Low-rider rack.  Hand welded with aircraft grade 4130 steel in Petaluma, Ca, these racks are IMO the best bang for your buck in front pannier racks.  The design is rock solid, the price fair at around $180, and it will likely be the last front low-rider rack you will ever need to buy.  If you do need to get rid of it, the used market has been around $120 for as long as I can remember.  Here is Rambler No. 1 all racked up: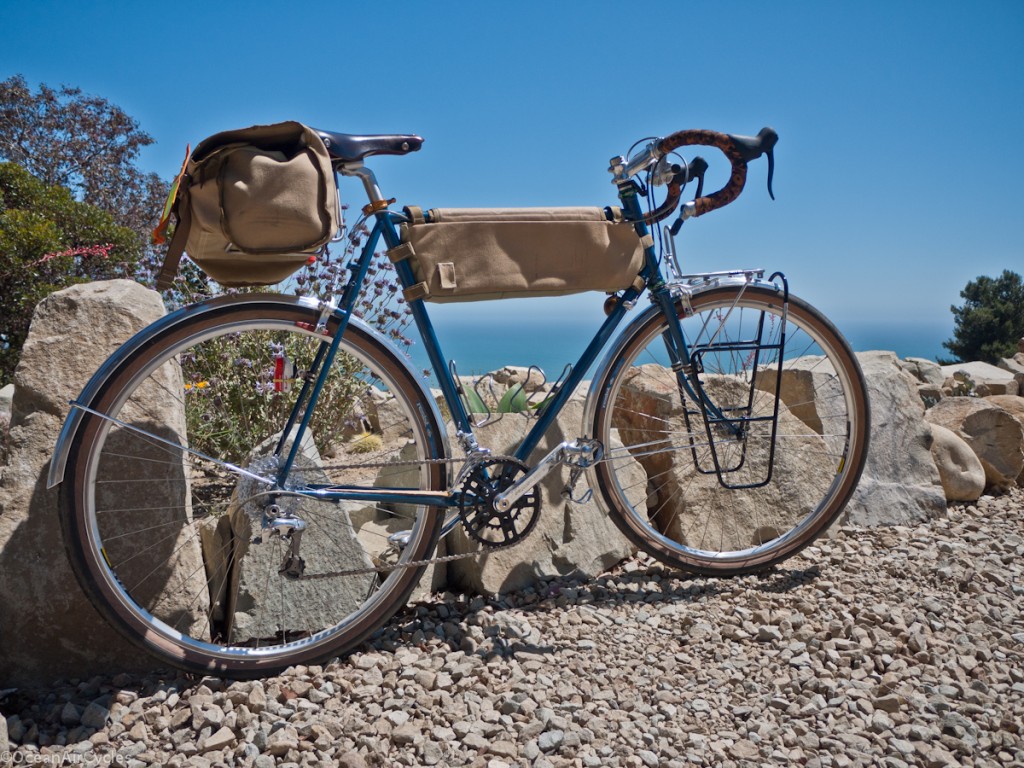 The way I have it set up you can quickly take it off and on without having to alter the position of the upper rack at all.  The upper rack mounts to the inside of the fork, the low-rider to the outside.  Two nuts at the top and two bolts at the dropout and you are ready to go.  Production Ramblers will have the hourglass mount located higher than my sample so that this rack will bolt up right out of the box.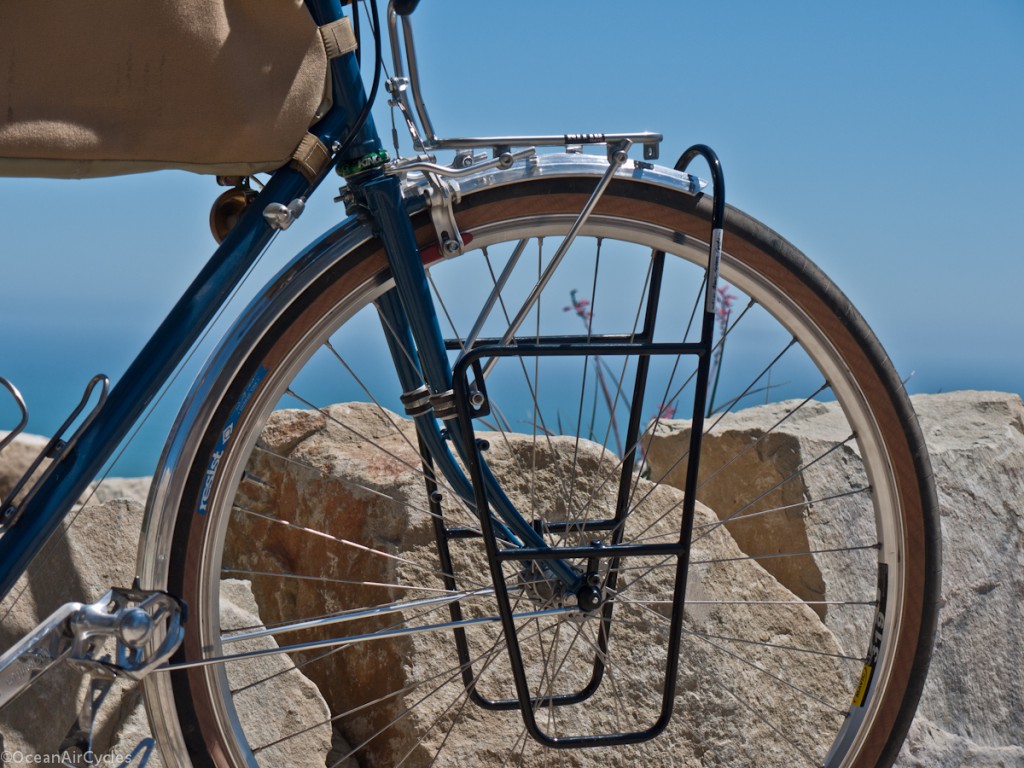 The space between mounting points provides plenty of clearance between the top cross bar of the low-rider and the support struts for the Mark's Rack.  Easy on and easy off for the panniers.