As always things have been busy around here.  The work of getting the business fully legit has been more work and taken more time than I had planned.  Things are 90% there.  I have still been making a bit of time to ride.  Saturday we were able to squeeze in a quick ride on the coast with another couple.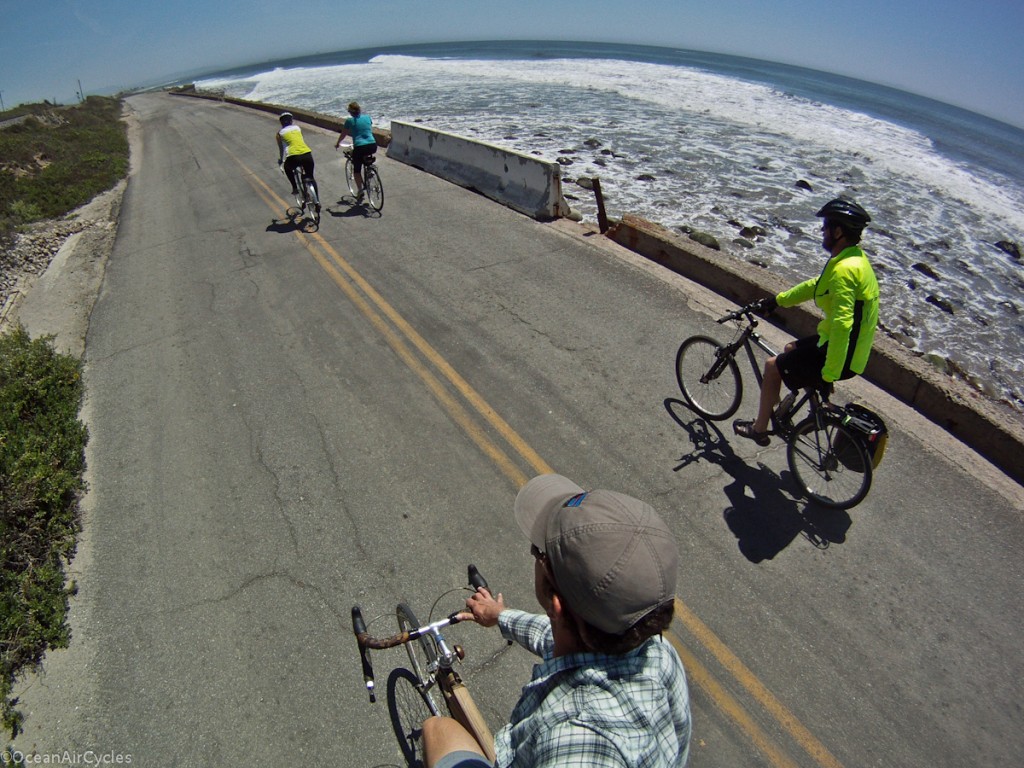 The weather has been pretty nice since the last round of storms.  It is hard not to get out an play a bit when the weather is this nice.  Getting out there with your wife and friends sweetens the deal.  The cherry on top was spotting some whales a couple hundred yards off shore near Emma Wood State beach.
The first round of t-shirts made it in Friday night.  I am really happy with how they turned out.  The job was turned around in four days by a local Santa Barbara contractor who was fantastic to work with.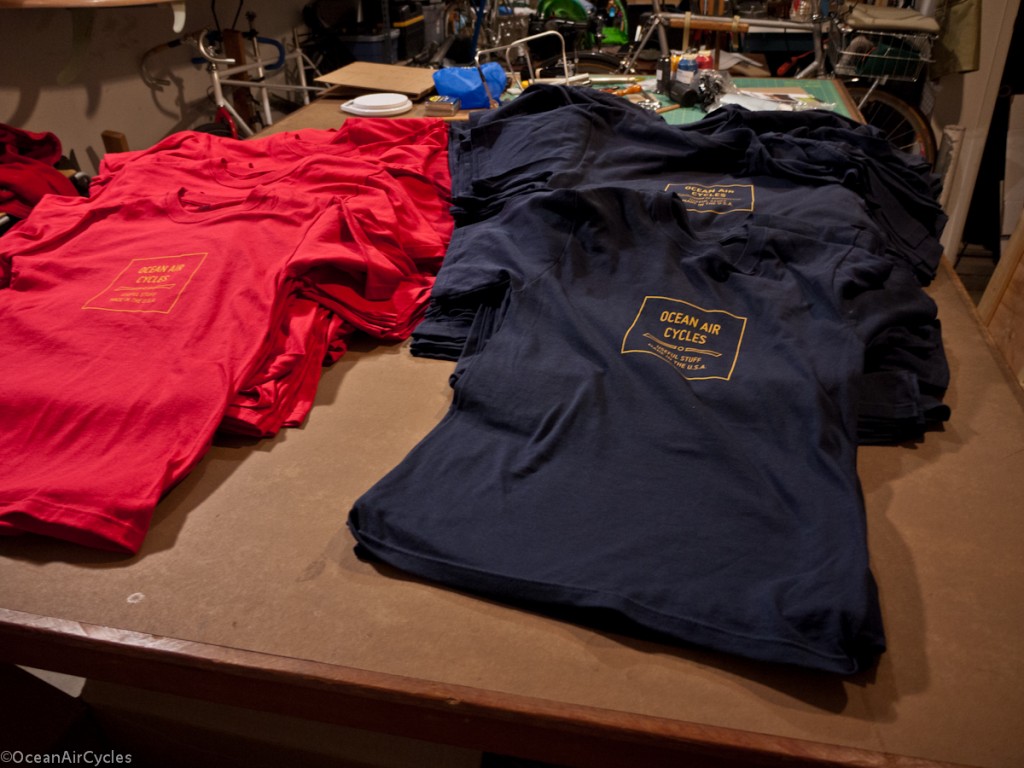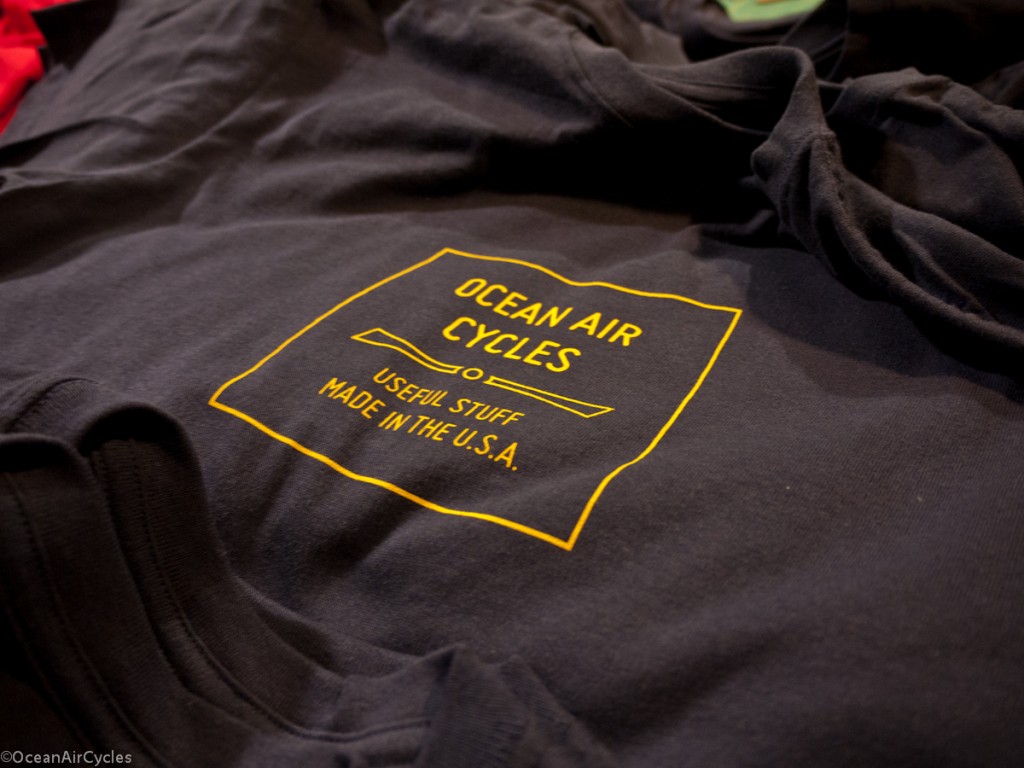 The shirts are 100% cotton sewn in the US by Anvil with Us cotton that they have knit overseas.  I liked the fact that Anvil was doing their best to be transparent about the process.  The could have just called it made in the USA and left it at that.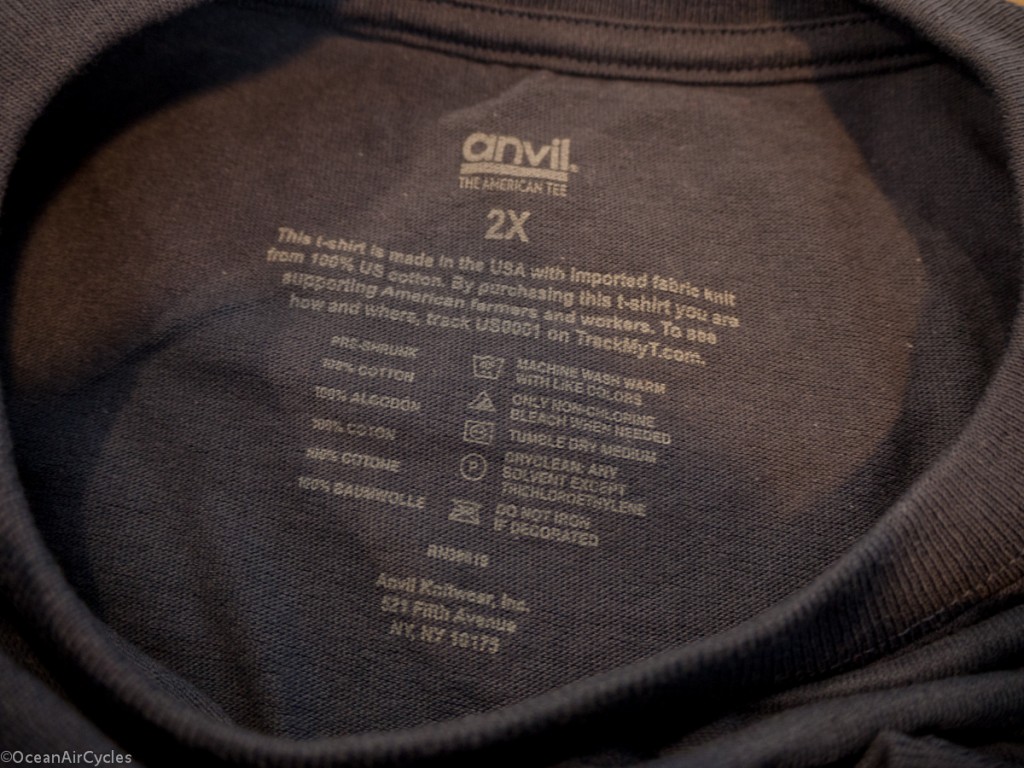 The OAC logo is printed with a water based (non-PVC) ink using a discharge method, resulting in a very nice feel and solid color.  I have run a few through the wash, they came out fine, as you would hope.
This morning I made my usual ride to the Farmer's Market in a red XL.  The fit is spot on and I liked the high vis, yet tasteful  aspect of the red.  I thought the red may not be that popular, but while on the ride I would have needed 5 hands and my toes to could all of the riders I saw wearing red.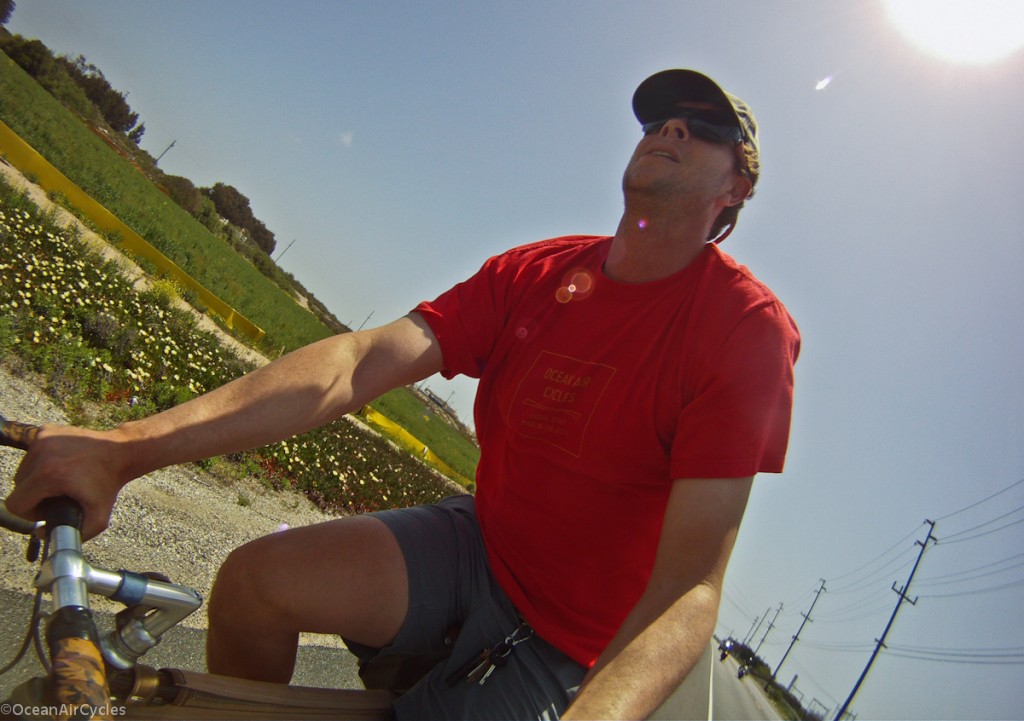 I am in the process of setting up my E-commerce site and should have the shirts up for sale no later than Wednesday.  I may put something up here earlier with a paypal cart, but we will see on that one. There will definitely be a dedicated post to announce when they are available.
The ride to market was great, the weather has been fantastic.  Tons of cyclists out on the road, all sorts of charity events and such passing through town this weekend.  The highlight of todays ride had to be this: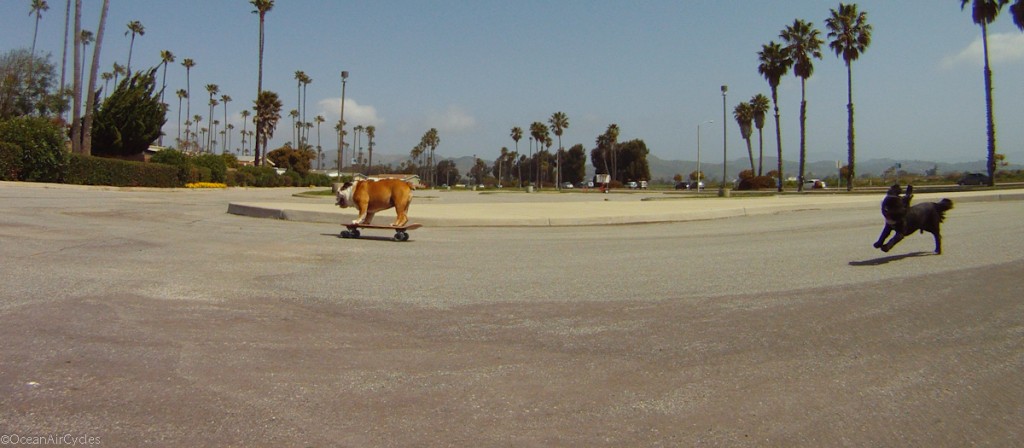 This is something you would likely have missed if traveling at the speed of a car, locked in the metal and glass box.  Tillamook was tearing it up, cutting turns, re-starting after wipe-outs, the whole deal, and I had to stop and grab a shot.  One of those fantastic sinppits in your day that you will remember for a long time.
One last business note, the production sample frame sets shipped last week, and should be here on the second, or sooner.  I am so damn excited.  This week as always is going to be crazy busy, and that is a good thing.
Thanks for reading and I hope you made time to play outside, there is still some time left!