Fridays are daddy days now that the first four days of the week are child care days.  At this point it is still just a recovery day for the both of us.  Today was a quick ride to dump off the compost, take a look at the ocean and then home for the rest of the book marathon.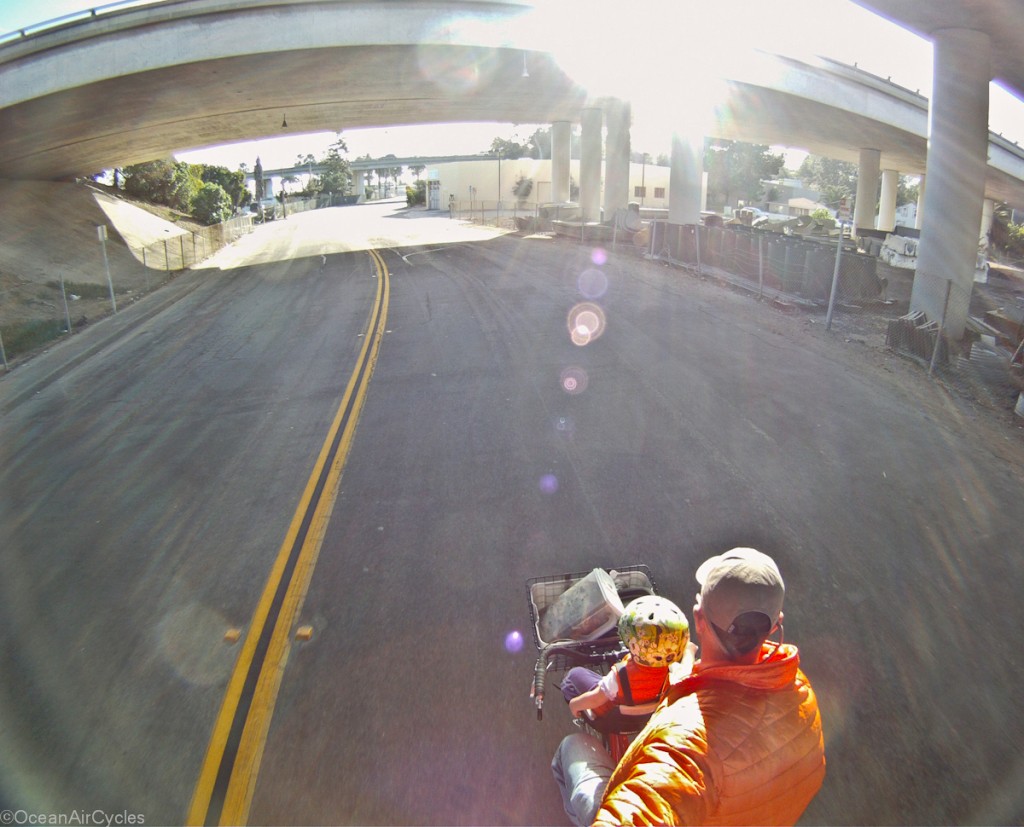 And yes our jackets now match, she has made it to a point where such things really make her day.
The Masu / Bike project hit a turning point today where I think we are about to make a big jump to the next step.  Monday is going to be a busy day, and the week to follow is going to fill up fast.