I have narrowed down the color range and am working the details out on the powder color options.  It is my goal to offer all three options.  The renderings are representational of the combinations.  It is harder than I thought to get things to move through all the digital flaming hoops and onto your monitor they way the will look when baked onto the steel.  Still I would like to solicit your opinions on the color choices.
First up is a blue reminiscent of the early Stumpjumpers, a light navy with fine silver flake: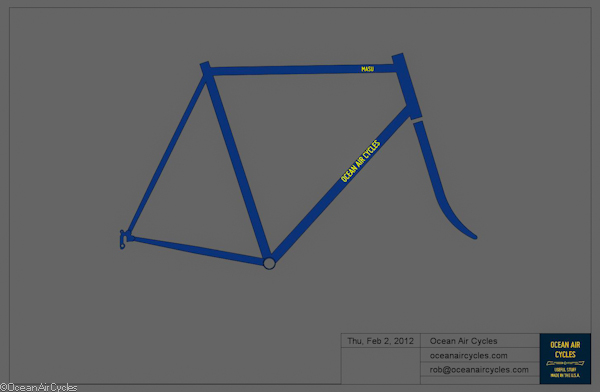 The yellow is slightly towards the orange side, with a fine gold and silver flake.  Think somewhere between sunflower, traffic sign and an old Porsche: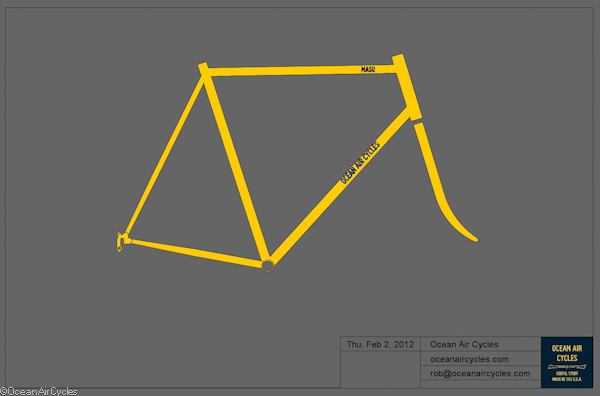 and the Red, It is a true red with a fine silver flake.  Think Italian sports car here: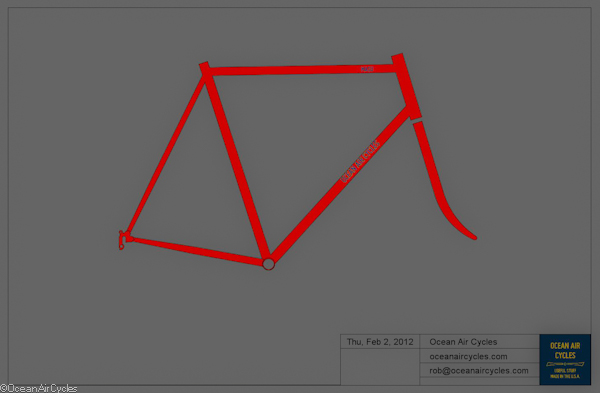 I am still working with the powder coater to finalize these options.  There will be some variance from my color chips once applied to the steel bike tubes.  I will share samples as soon as I have them.
Let me know what you all think.  There is still time to change my mind, but I am pretty sure these will be the options for the first few rounds of production.
Update:  I did the best that I could with a picture of the color chips.  This should help you at least move in the direction of the final colors in you mind's eye.  I real life, the blue as just a touch more gray to it, The yellow is a touch more orange, and the red is pretty close.  As above, these are just the chips, next step is color Samples on steel