It has been a pretty bikey day in spite of the chilly weather. We rode as a family to breakfast the ladies all bundled up against the 40 deg temps.  Then later as it warmed up into the 50s I headed out to the farmer's market.  Pretty close to perfect, but I should have had something to keep my knees warm.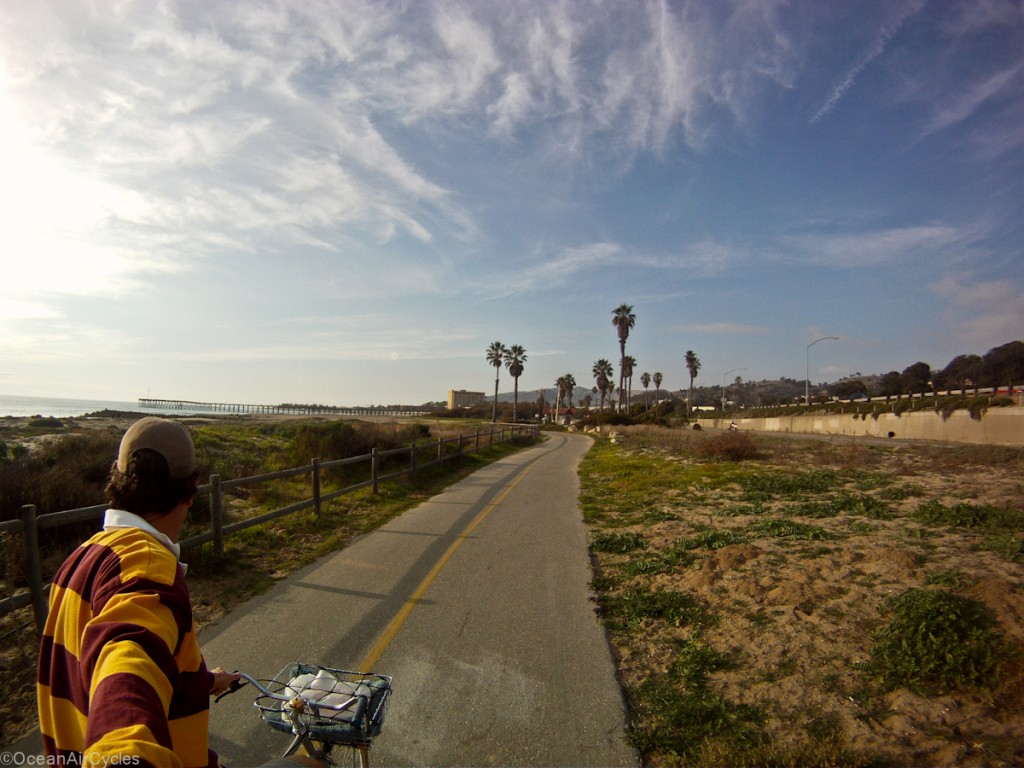 I know better when it is below 60 or so, but with it being sunny I decided to push it.  The price is not too bad, but they are sore now, and kind of make me feel not so young at the moment.
As part of the efforts to get more motivated with my riding, I decided to track my efforts on the phone with a GPS app.  It still surprises me when the data comes in at 14 mph averages, sitting upright in the wind at least half the trip, on a 20 mile around town loop.  Not to bad for a guy feeling out of shape at the moment riding on a fat tire bike loaded with produce.  We will see how the rest of the week goes.