I have a couple of bikes in the garage that am working on for some friends.  One you have seen bits of, is the Trek 613 650b conversion.  All of the parts I needed for the build made it in this week, and I have started to fit it all together.  Today I made a wooden mandrel to dimple the 50mm Berthoud fenders for a clean fit.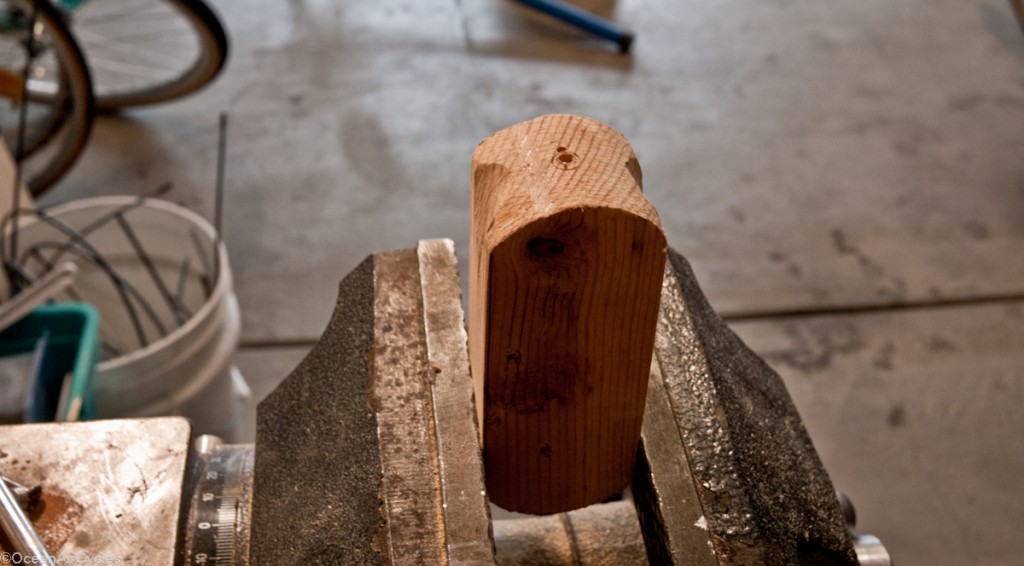 Things are just a little tight at the fork crown and chain stays.  With the block I am able to support the form of the fender while using a steel tube and hammer to form the fenders into the indentation.  It turned out better than expected.  I took an abundance of pictures and hope to have a full write up completed in the coming weeks.  For now, here are the test fit pics.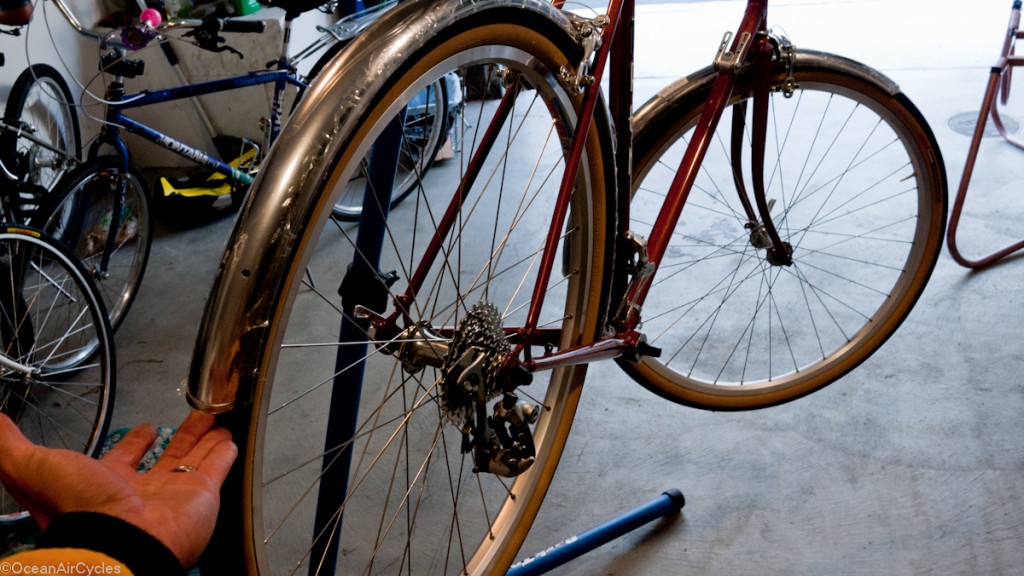 Next it all comes back apart, the headset will be polished and re-built with loose ball bearings, spread and align the rear, replace the bottom bracket and bolt everything back together.  Should be done this week.
Another fun little bike was wrapped up this past weekend.  A co-worker of my wife had this old Nishiki Prestige kicking around.  It came in filthy and covered with a fresh ly hatched set of baby spiders.  A thorough cleaning, lube, new brake shoes, tires headset and tape.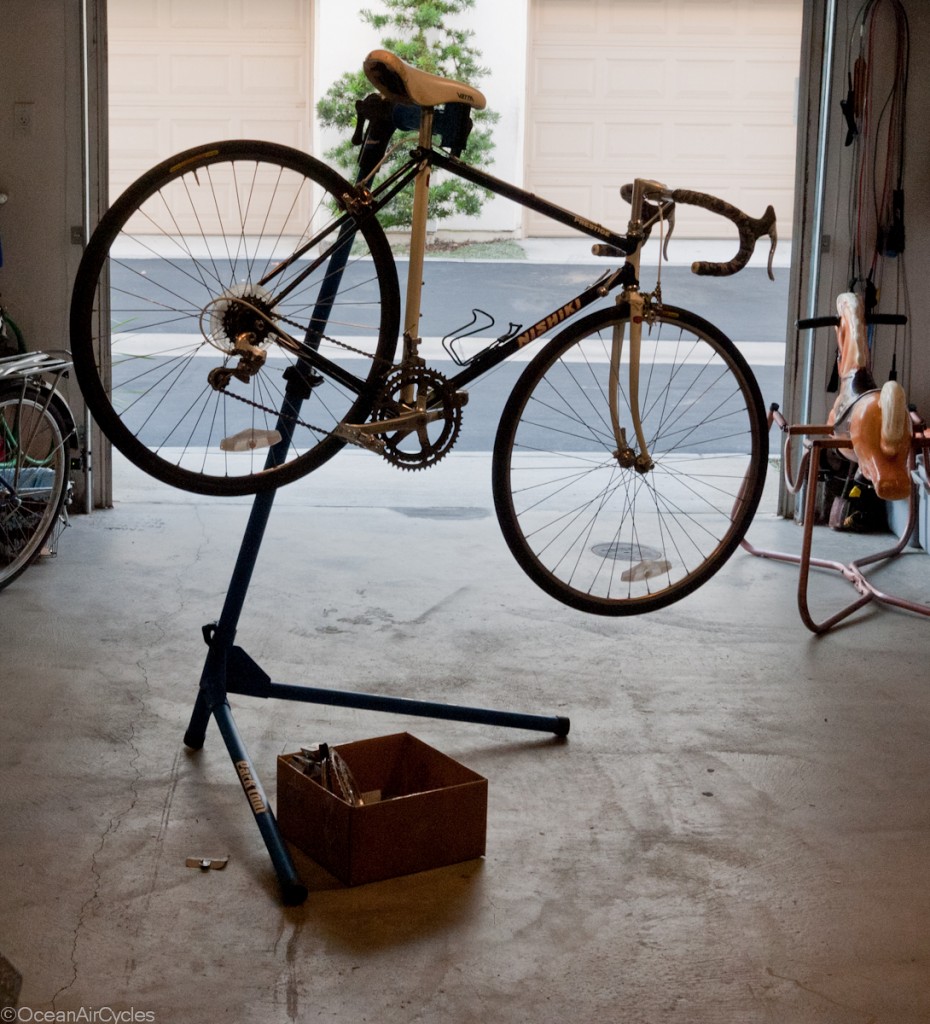 It is still a little rusty and tired, but a very fun bike with life left in it.  The Tange 2 tube set has a nice ride to it. 
I also was able to pick up a couple of shirts this week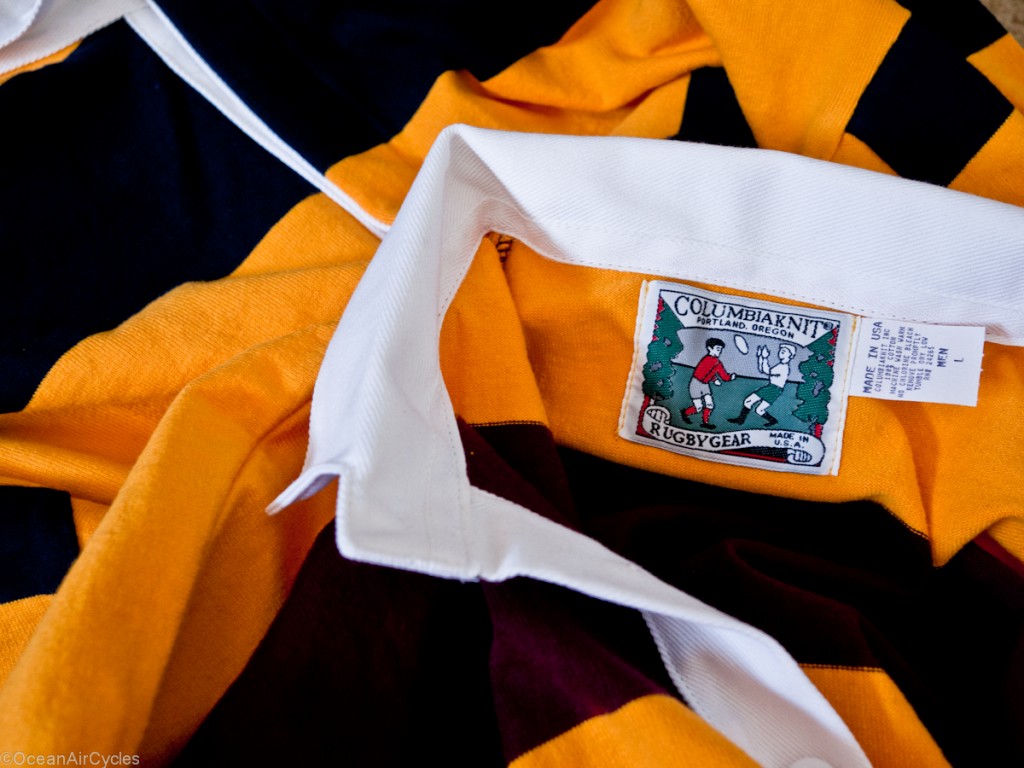 A pair of honest rugby shirts, MADE IN THE U.S.A.!!!  I am very happy with the initial sample pair.  (more on that soon too)