For some of us the friction shifter has never lost favor.  There was a lean time for a while where you had to keep your old stuff alive, then Rivendell and Dia-Compe brought back the Suntour ratcheting shifter from the ashes.  Silky smooth, easy to trim out, and pretty to boot.  The only downside I have ever been able to find is the pionty'ish end when they are set up on bar ends.  My solution has been to just use my older Suntour barcons.  I have seen everything from electrical tape to kickstand end caps employed to blunt the ends.  For the most part this can be a non issue, with the exception of trail use, knee caps and aesthetics. 
I recently came across a NOS Suntour solution that while not perfect has been pretty far on the plus side of acceptable.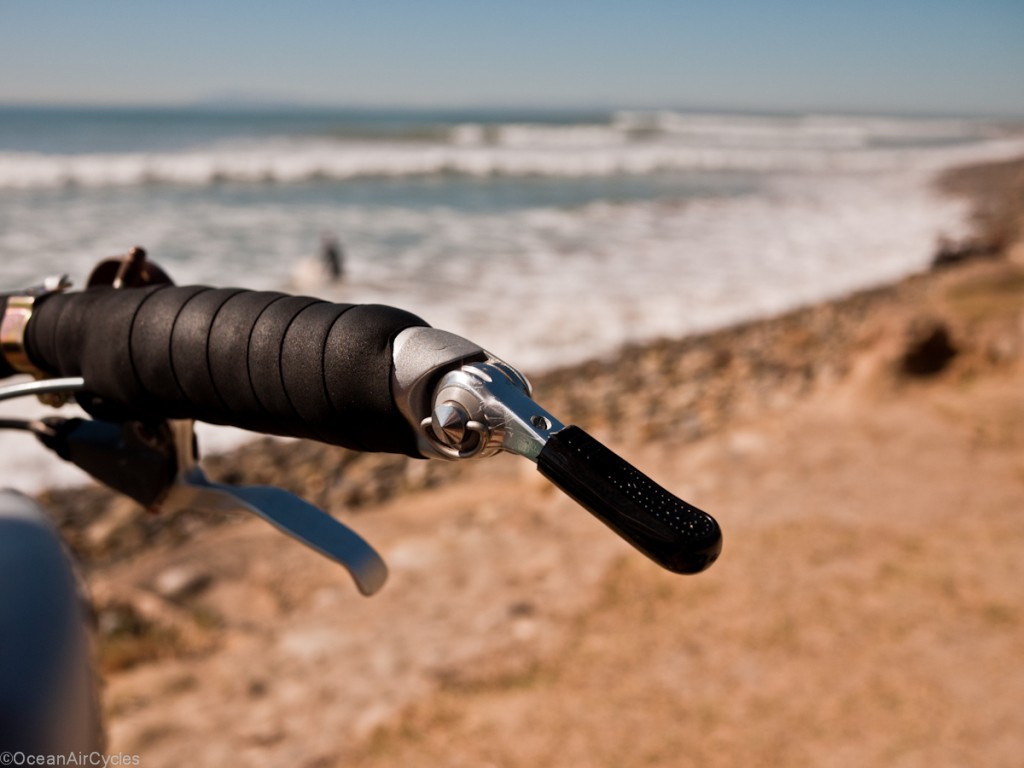 The fit is close to perfect.  These were designed to fit the non-ratcheting suntour downtube and stem shifters of long ago.  They have some stretch and give to help slide them on.  The end is just a little big.  I solved this by putting a little squirt of shoe goo in the cap before sliding it on.  They stay on fine without the glue, but are just more squishy at the tip.  These are easy on the hands and knees, squishy enough to prevent poking problems, and if my older shifters are an indication these should outlive the cockroaches. 
I have a decent supply of these to offer for sale.  $3 will get you a pair, plus $2 flat rate shipping and handling in the continental US.  Overseas shipping will be at cost, contact me before you buy.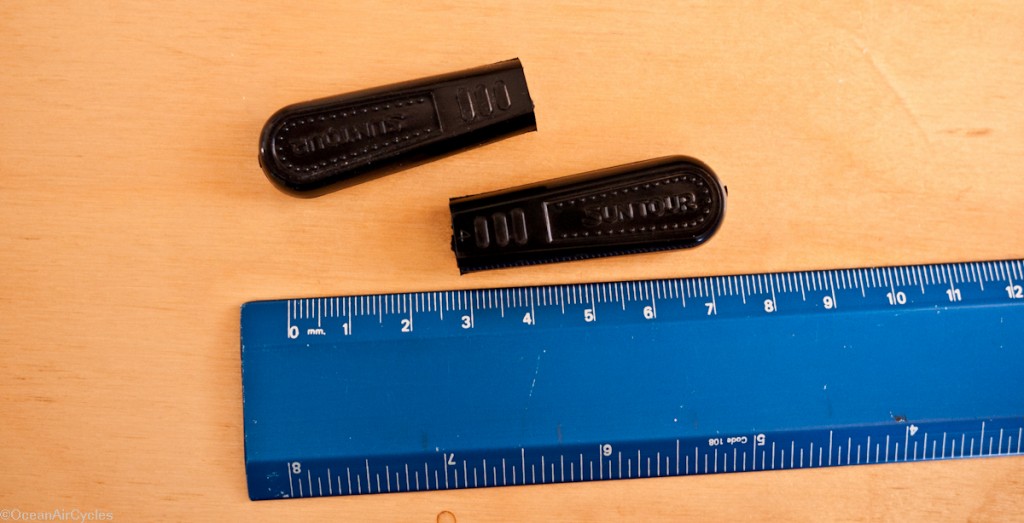 Pay pal works best for me, but if you want these and are paypal adverse feel free to contact me and we can work something out. 
Thanks for taking a look!