The baby had us/me up super early this morning and I could not go back to sleep.  Left a little earlier and was able to get a little more distance in, 28 miles.  The swell is up but the full moon and morning high tides are keeping me on the bike and out of the water.  Good lights are part of the combo that make riding in the dark a pleasure, my DiNotte 140 has been going strong fo ra few years now.  One of the other components are fatter cushy tires that are a little more forgiving of the imperfections in the road, Rivendell Jack Browns are my tires of choice.
View towards home from Rincon Point, Queen of the coast.  Time for a break and some pictures.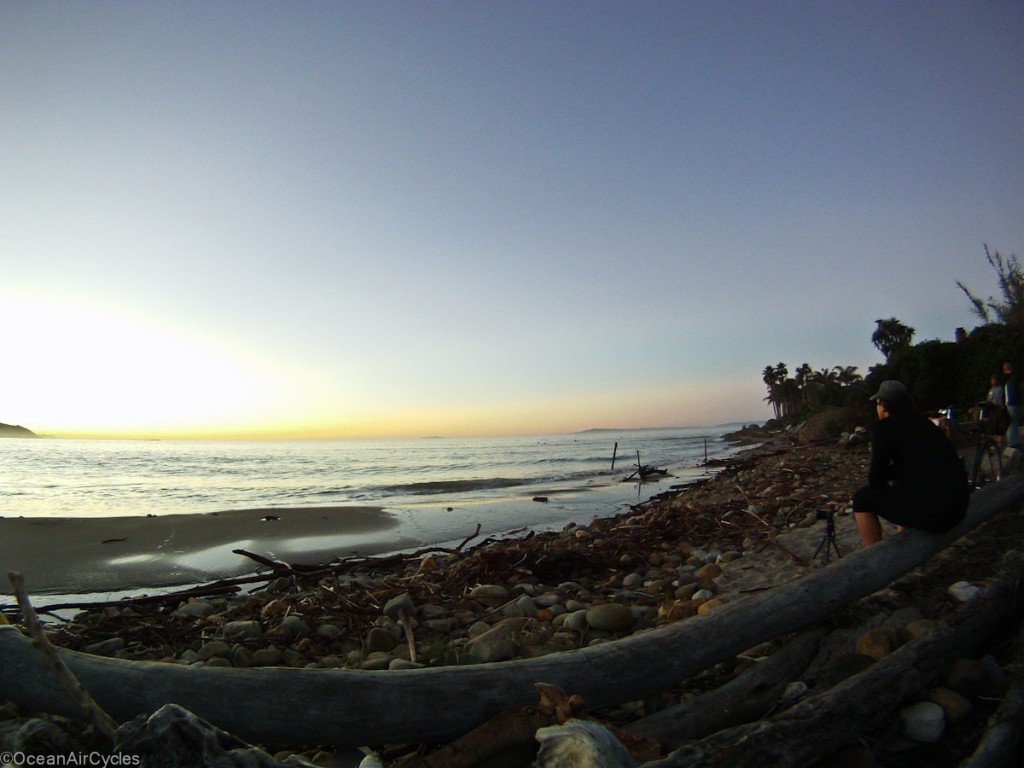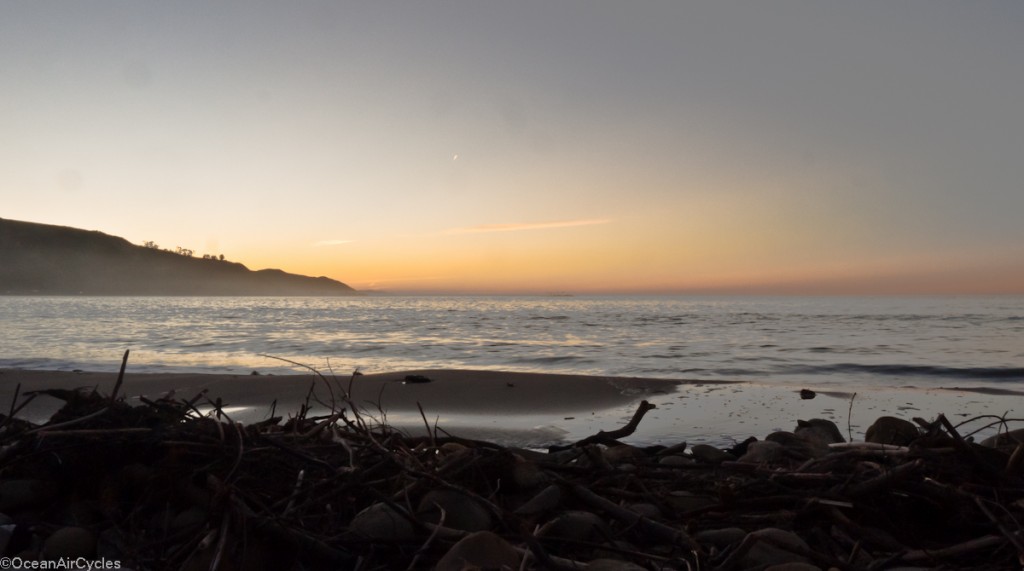 First shot is with the GoPro® Helmet HERO™ Wide Camera
.  I have mostly been shooting hand-held, as this morning's shot propped up.  While the pictures are not what you would get with a DSLR, the quality is still shockingly good.  I have not even begun to explore the video capability yet due to my own software limitations, that though will not be a hurdle much longer.  The beauty of this camera is in the size, simplicity , weather resistance and durability.  I moved from a Canon DSLR to my Panasonic GF1 to scale down the size.  This takes it two steps further and the camera is always in my bag.