The summer has been pretty good to us, and it was time to take some of that cash flow and use it to add another demo Rambler to out fleet.  Until now we had the 51 and 63.  Everything in between for test rides, expos etc. depended on the help of friends and customers.  I pulled a 59 US Blue from inventory and built it up in a pretty non-standard Rambler way, just to show how versatile the frame set can be.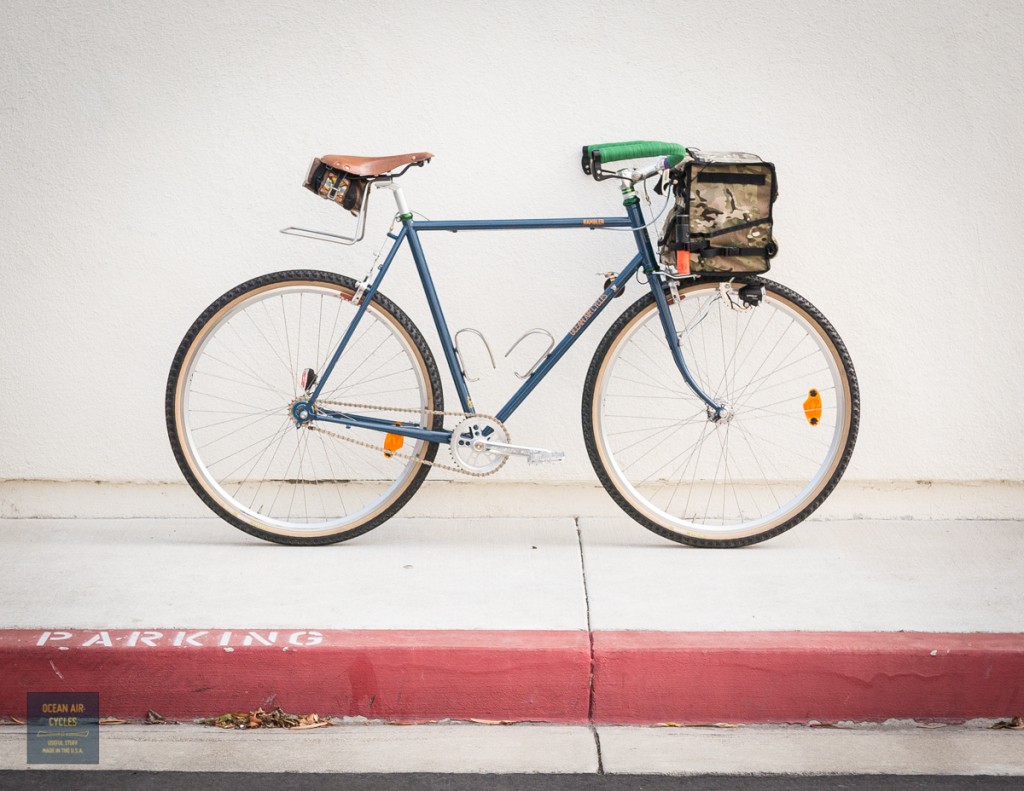 The drive train is the White Industries Double/Double, The front rings are a 38/35 machined from a single plate and a 16/19 freewheel in back.  This gives me a great high gear for around town and moderate hills, and a more moderate low for when I hit the dirt roads.  The rear ENO hub has an eccentric axle to manage chain tension.  Switching between high and low is done manually.  There is also a fixed cog on the other side should I ever choose to go that route, options.  Up front there is a SON 28 dyno powering B&M head and tail lights.  Silver Vice pedals, King Sotto Voce headset, Nitto Albatross bars wrapped in Newbaums Cotton, Selle Anatomica NSX saddle and plenty of Paul Comp details.  The Docena bag fits the gap between bars and rack on the front like a glove.  The tires are the new Soma Cazadero 700×43 knobby, and I am liking them a ton.  So far I have about 40 miles on the build and am beyond happy to have it as a second Rambler in the fleet that I can ride.  I will have a more detailed photo series in a week or two once I have everything dialed in, already swapped the bars and saddle, there may be a few more adjustments, but things are close.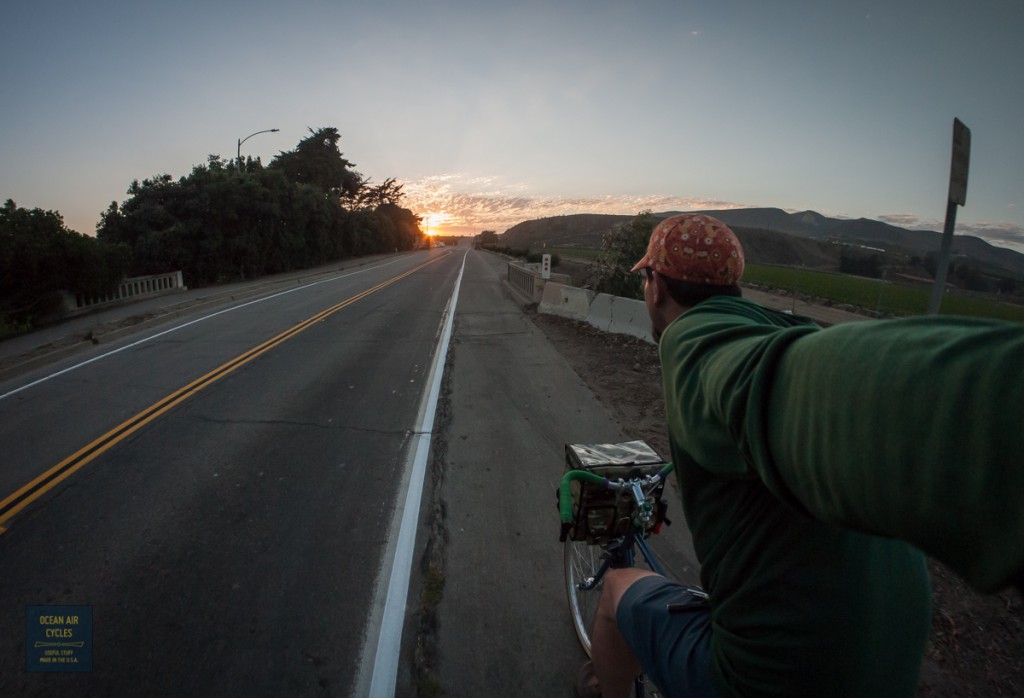 The shakedown ride after the above mentioned bar and saddle swap was a roaring success and the shellac is drying on the bar tape as I type.