We did the poll, the response was good, the cool folks at Soma saw value and the C-Line tires are going to happen, better, they are happening this year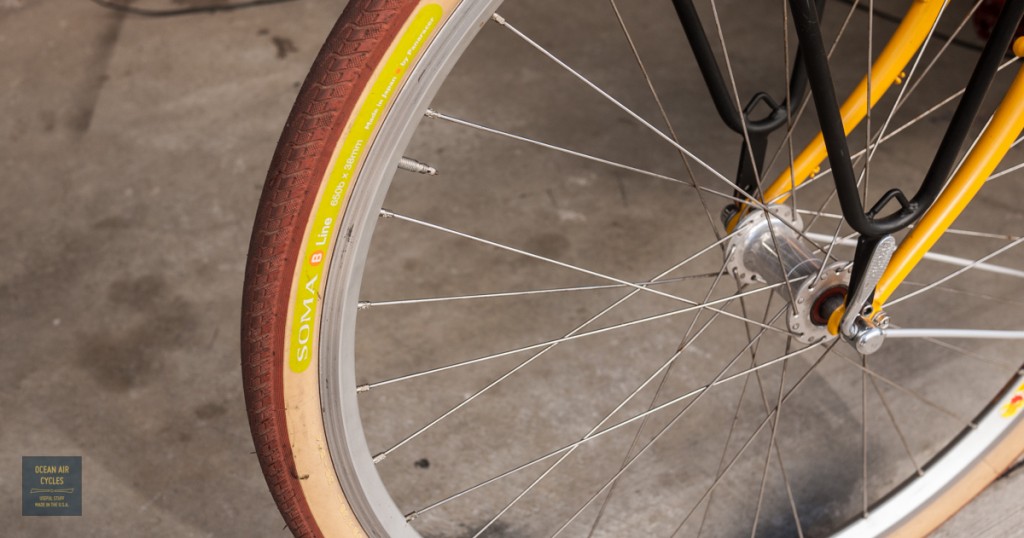 The tire is loosely a 700c version of the fantastic and popular B-Line series of tires.  These take the well loved Panaracer Pasela and kick it up a notch.  The basic guidelines are 38mm wide with the slightly narrower and thinner tread from a 35 pasela, folding bead, Supple casing, no puncture strip (not really needed) and colors.  This first run will have both the Tera cotta and Black with Tan sidewalls.  This tire is getting a new mold since the existing 37mm pasela is no more and the 35 was not up to the job.  Current status is "in production".  Once these are on a container and heading this way I will have the green light to start a pre-sale.
Without the awesome team at Merry Sales / Soma Fabrications this tire would have never happened.  My persistence and their willingness and capital are making it real.  Things like tire molds and importing are what they do best.  They see the upcoming swing  in growth of out niche and are putting the money into it on the front end.  The best we we can all say thank you will be to buy, sell and ride the hell out of these once they get here.
I will keep you all posted as things progress.