Friday is still daddy day for the moment, there is plenty going on, and things have always been busy, but never like this.  That said, we took some time this morning to squeeze in a ride before she gets too big for her current seat.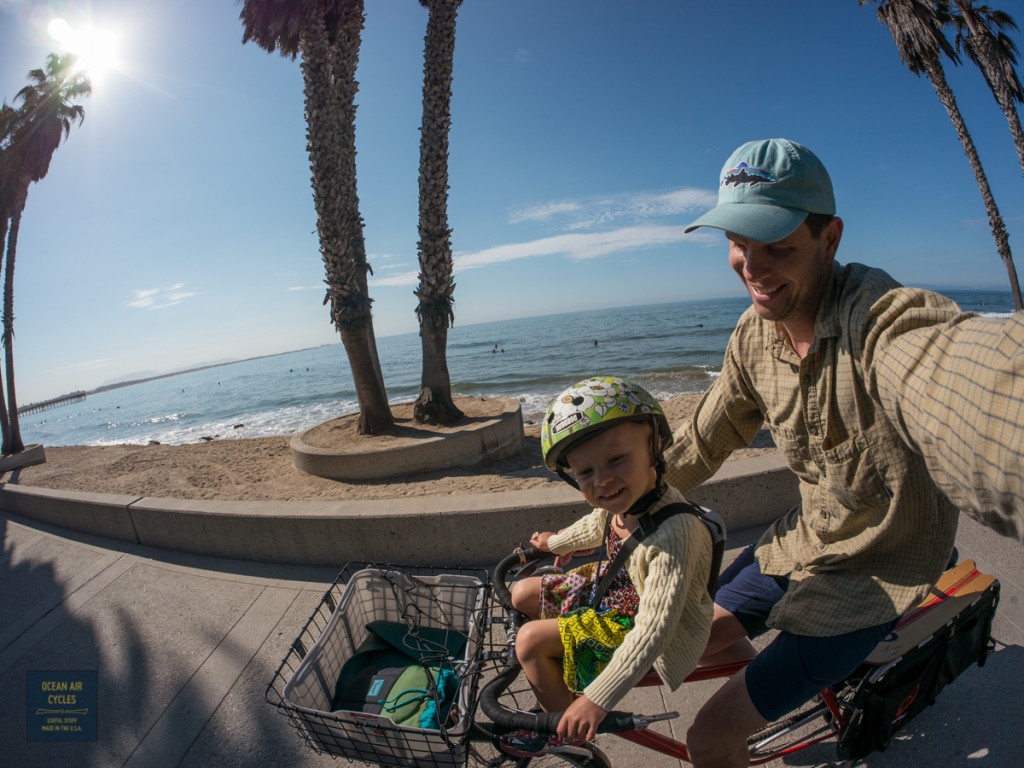 Say Cheese!  Loaded with everything from the pocket kite, to the strider camera gear, supplies and her toy lap top in case she needed to do so work, we cut out across town to the favorite playground.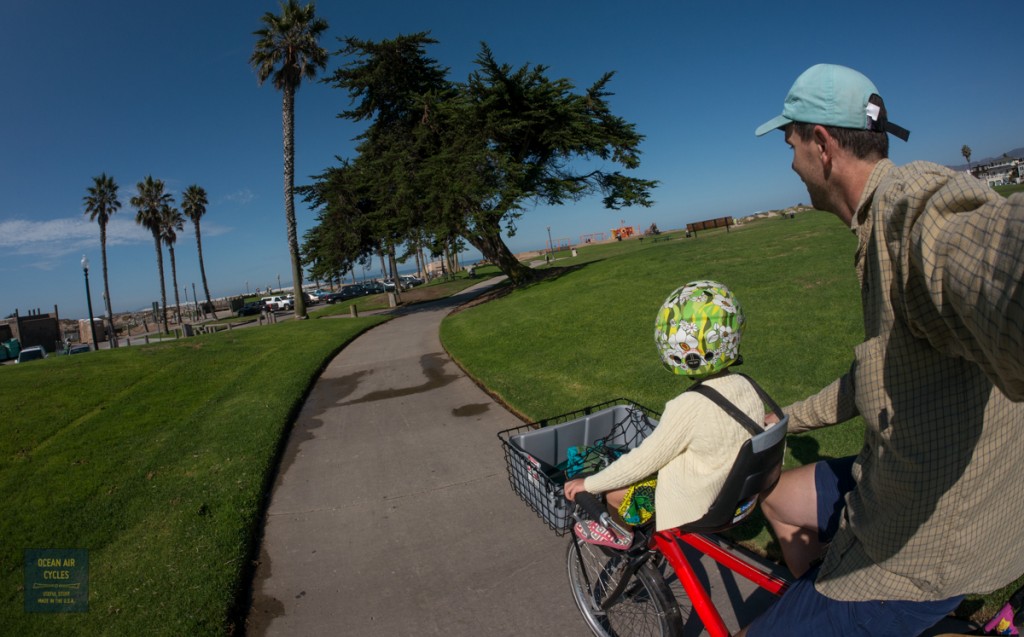 Met some friends, turns out there are more dads then you would think hanging out at the playgrounds these days.  Just when I thought she was worn out, it was time to pull out the Strider and jam on the little hill.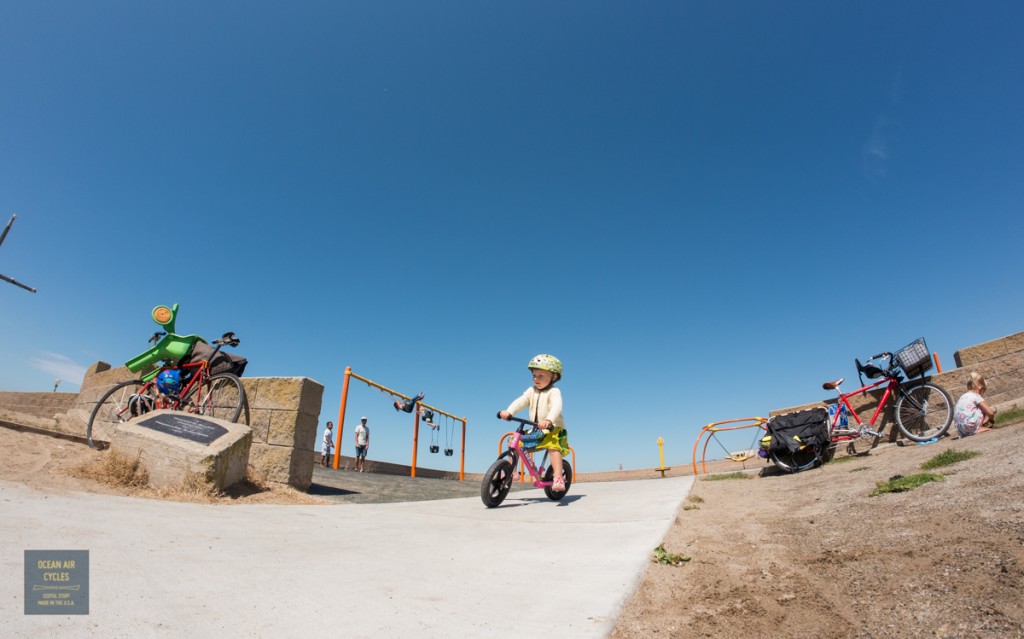 Super stoked that she is rocking it with her feet up.  That is a new development in the last week or two, and today was the first day covering significant distance.  I am pretty sure she was showing off for Toby and Maverick over by the swings in the background.  A perfect morning, and catching up while she is completely crashed out.