I am northbound this afternoon for final QC on this round of 50 Ramblers.  These are exciting times, delays are almost all in the rear view mirror.  By Monday the final color selection matrix will be submitted and color is going on.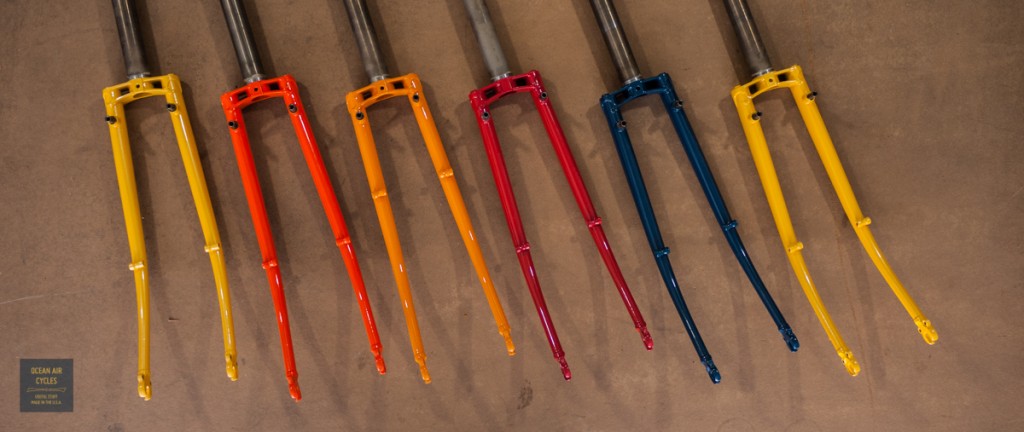 What does that mean for you?  If you are planning on a Rambler this Summer and have a strong color preference this is the time to act.  There are 50 bikes in this run, and with 7 sizes, there are between 6 and 8 frame sets per size.  There are currently 3 colors: US Blue, Sunflower and Orange Soda(second from left).  The red may come back if there is demand, and it looks like there is.  All that means that there will likely be 2 bikes per color in a given size.  Once they go, it is either second choice on color or wait till winter or spring for the next round.  This is the double-edged sword of color options, it differentiates the Rambler from other bikes in this market, but it also means there are limited supplies of each.
The best way to get what you want?  Hop over to the storefront and get your deposit in place.
This trip is going to be a fast one, then a second trip North later in the month.  Keep an eye on the Instagram and Facebook feeds for updates, local rides etc.