The first small batch of Ramblers headed out into the wild earlier this year.  Most were headed to places that had a slightly long winter this year and reports were taking a bit to come in.  I am stoked to be able to share RyanW's Rambler build, first impressions and stoke.  His was a really special Rambler with a few custom touches to work through our ability to deliver some non-production details such as; bottle openers, custom brake mounting, rack boss location and color.  The pictures tell the story: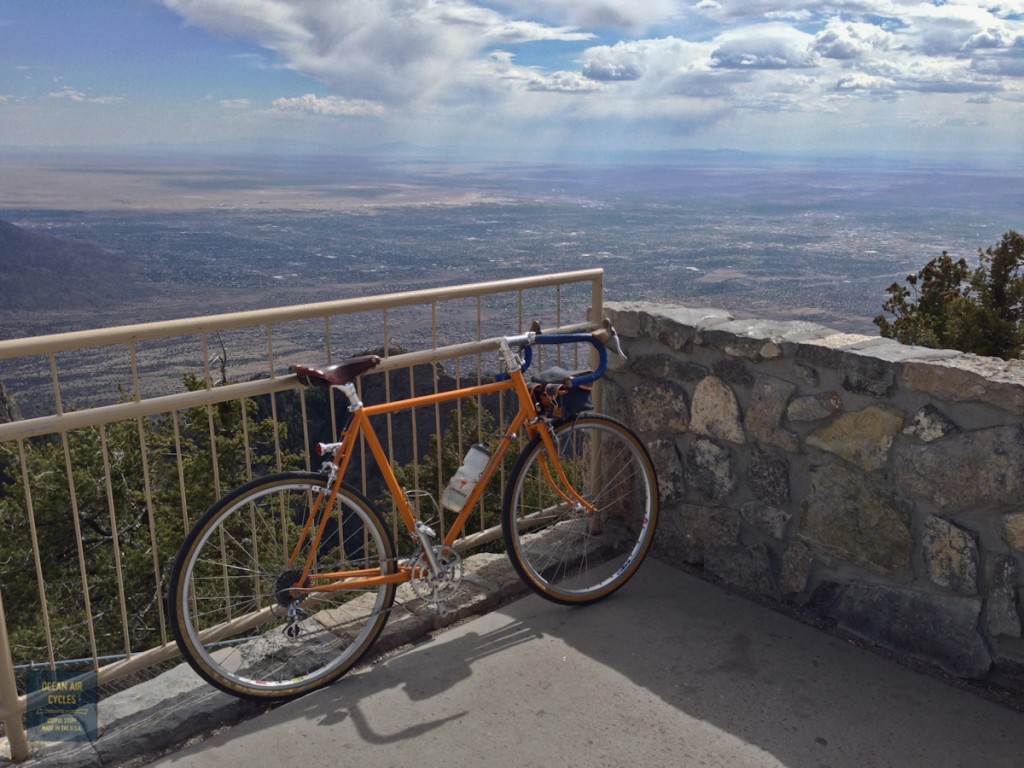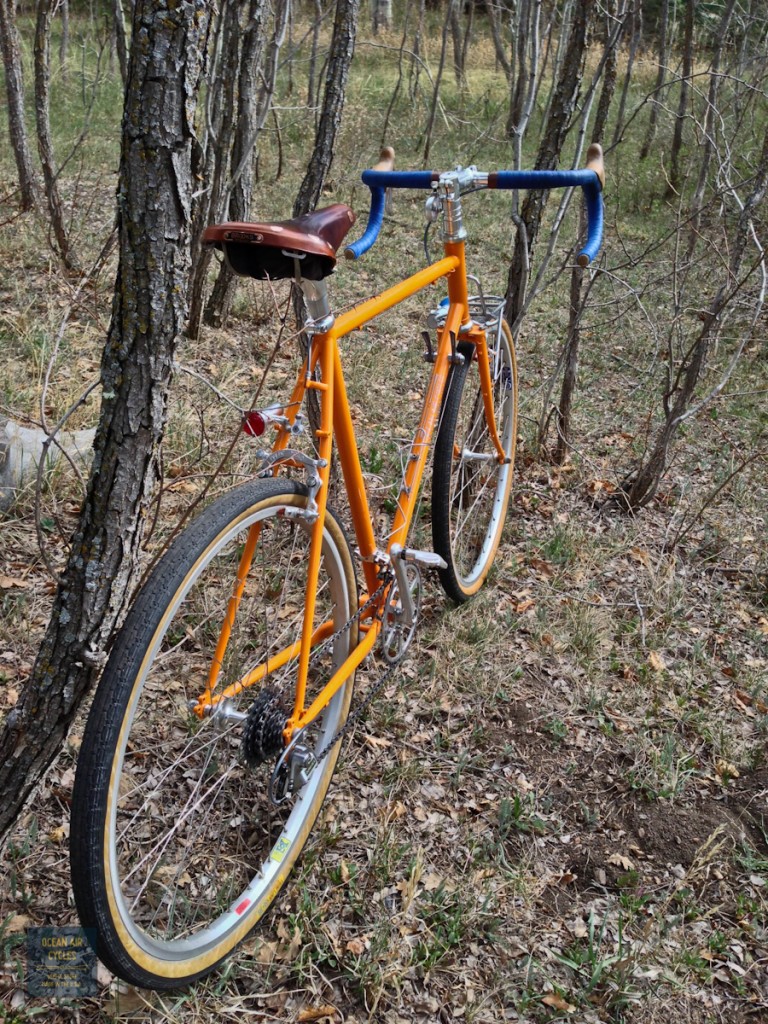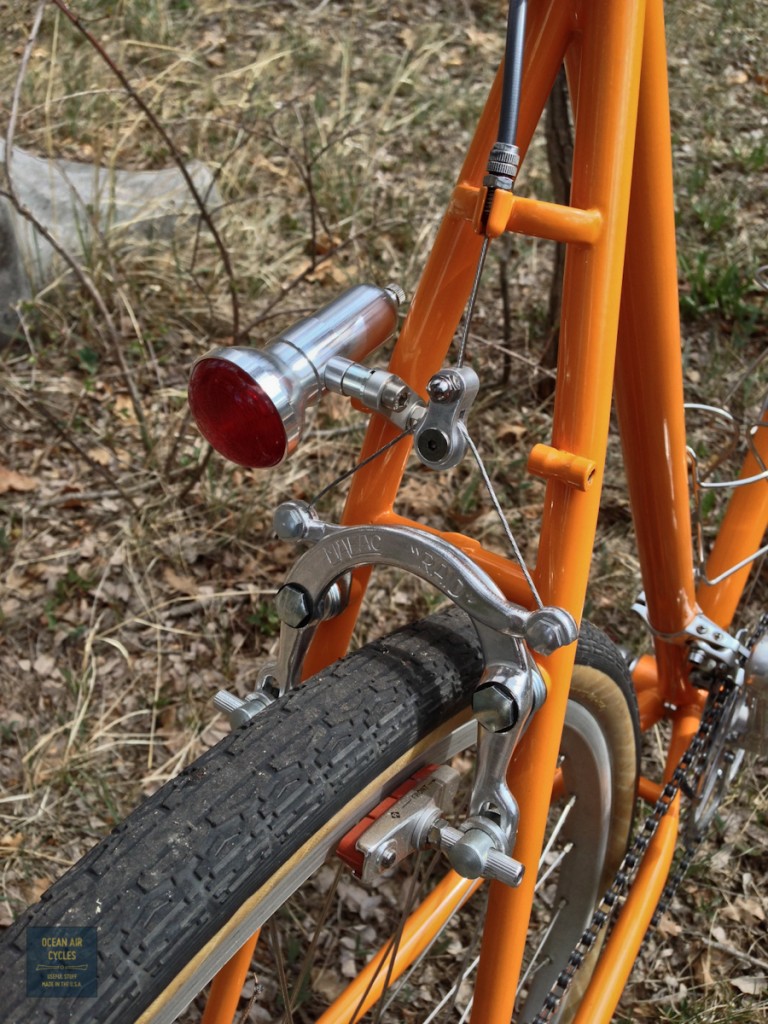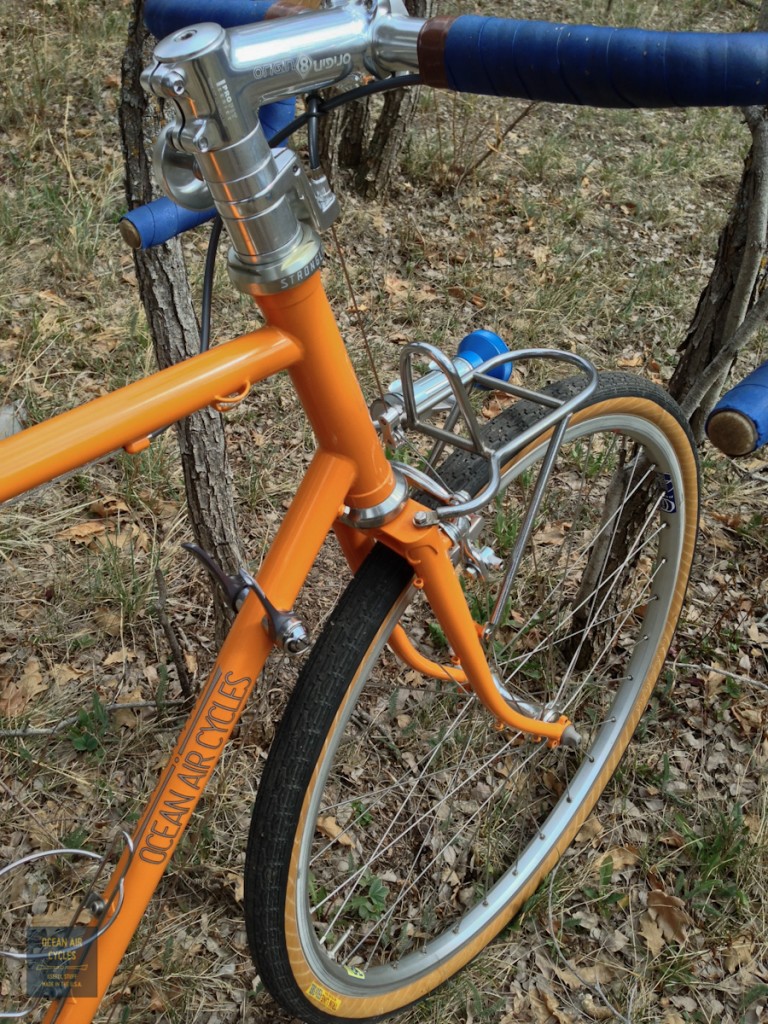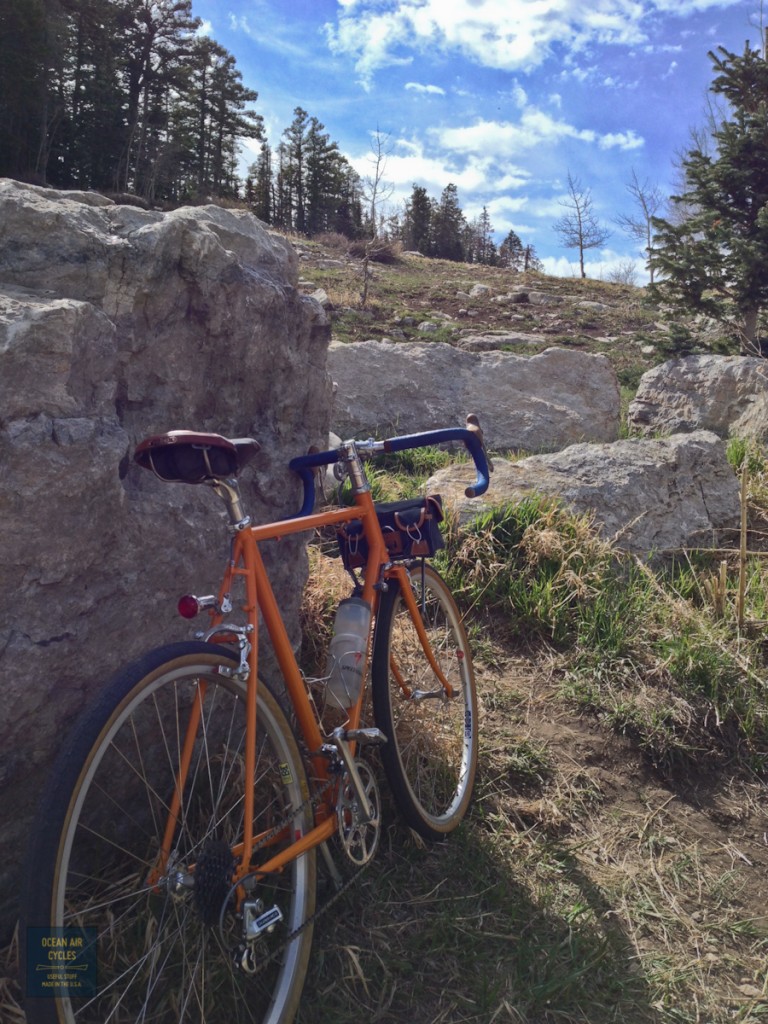 This bike Rambler was coated with a sweet shade of Candle Orange, the fork bosses were located to accommodate a front rack he already had, Bottle opener on the top tube does what it should, and the vintage Mafac Raids are an older version of the same concept the Paul Racer brakes deliver on.  Here is RyanW's initial impressions:
"I finally got it together last night and had a grand time alternating between laps around the neighborhood and bottle opener testing 😉
Today I went up and down the 14 mile 4000′ Sandia Crest Road. I'm happy to say that I think you pretty much nailed it! Proper review to come after I attempt the Valles Caldera Double Cross 200K this weekend.
I'll give you some more specific feedback later, but so far the bike hits the sweet spots everywhere it counts. It planes for me and handles perfectly.
It rides great unloaded and with the smallish bag on today's ride. It feels very stable, so I'm optimistic about larger loads.
Building it up, everything came together nicely and I only had to stop once today to toe-in one brake pad slightly."
I am pretty sure the bike will not be the limitation on his 200K this weekend, and knowing the bikes he could choose for the ride I am flattered that he would pick the freshly built Rambler.  A close look revels that he had a pretty nice stash of new and vintage parts to build it up.   Likewise, he is lucky to travel to Japan and was able to get some pretty cool lights, I am just a little bit jealous.
In case the flood gates open up with questions about further custom options on Rambler orders, I am not sure I will be able to do this on the next round coming in a month.  It was fun, but a lot of work, and I will add options like this back in to the mix eventually, but not for a while.
As for Owner Reports, there are a couple more coming, stay tuned.