A while back I had read about the Bicycle Coalition up near Marin, Ca starting a program where members would help to mentor those flirting with the idea of bike commuting, but still tentative to try the water.  I liked the idea, and am pretty sure it would help get a bunch more people out of their cars and onto bikes for the ride into work.  This week I was able to get my buddy Aaron back onto his Rambler (No.2).  He has been an occasional bike commuter, but usually drives the 8 miles or so into work when he is not out to sea.  We had the chance to ride in together this morning, shake down the most recent build on his bike, talk about what makes a bike commute work for him, and hang out a bit.
The ride in was cold, cloudy and just a light mist at times.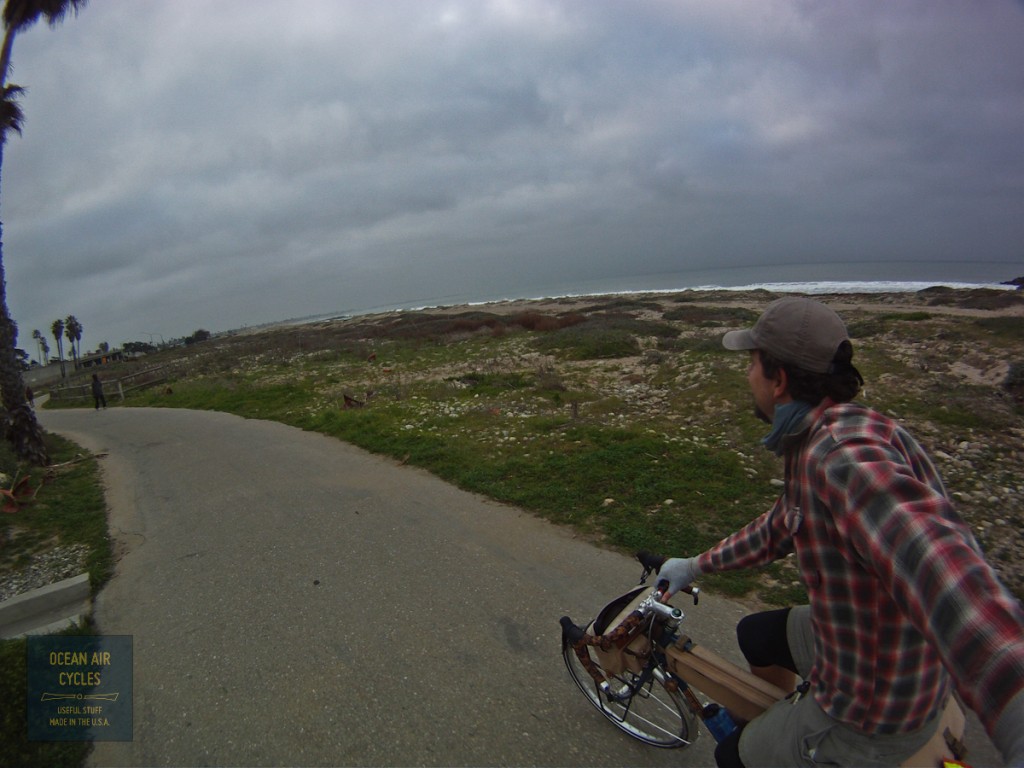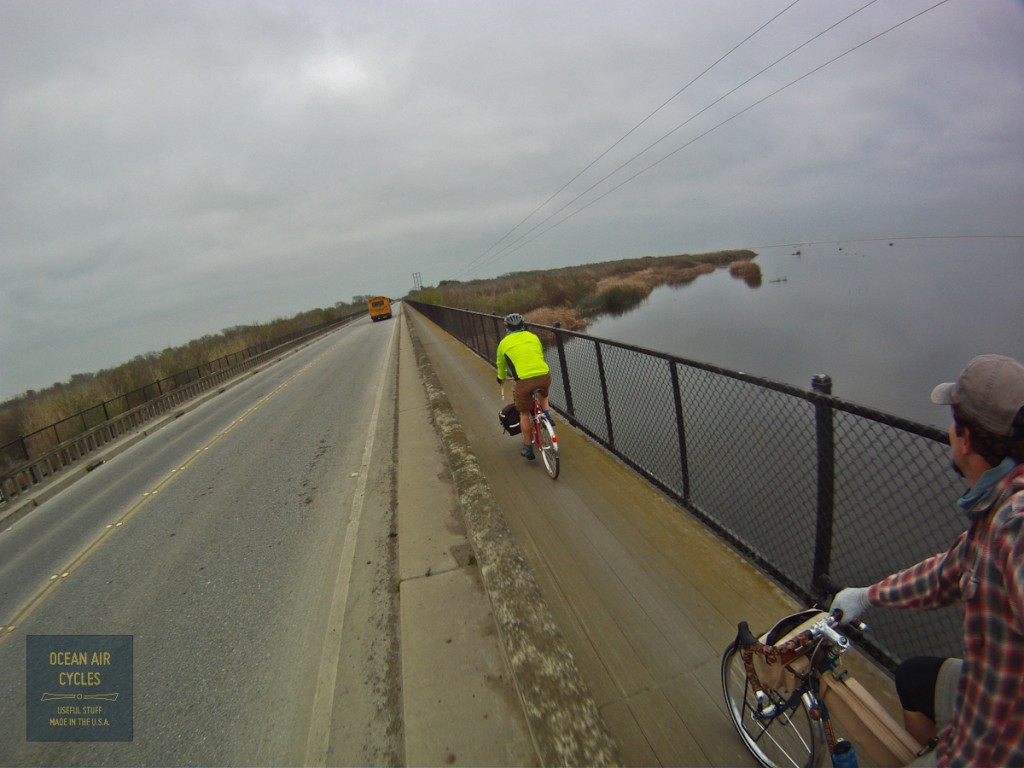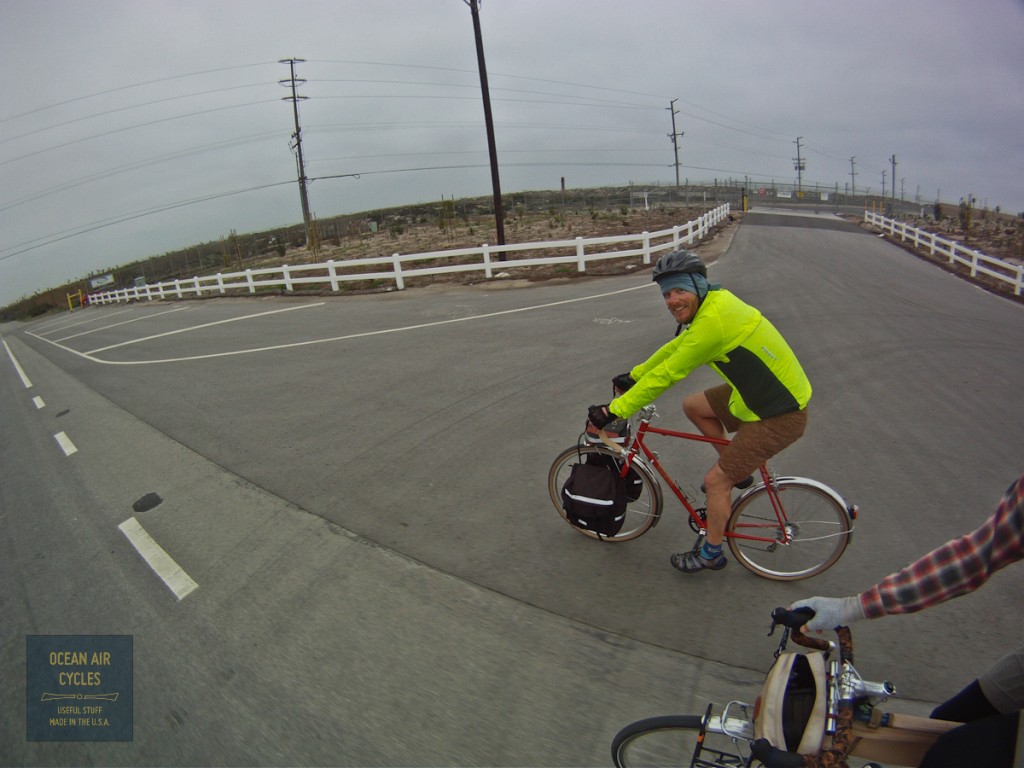 I am pretty sure he is completely stoked on everything from the fit and ride to the ease of integrated lighting.  Dealing with battery lights for riding at the margins of the day or night is not that hard, but often a complaint by commuters.  Aaron's Rambler is set up with a dynamo hub and high-powered LED head and tail lights.  The wiring is neatly tucked into the fenders and inside the frame reducing the chance of damage.  All he needs to do is get on and ride, no batteries, increased visibility for him and oncoming traffic is built right into the package.  Starting your bike build with a frame-set like the Rambler, having integrated provisions for easy and secure mounting of racks, fenders, and lighting can really be a game changer, not needed, but sure makes the bike a full package ready for getting places near and far, with the load on the bike not on your back.
Sales pitch over…we had a blast, I will likely ride in with him once a week while he is in town.  Having someone to ride with helps keep us both pedaling in the mornings