What seems like a week's worth of rain finally abated, and the wife coaxed me out of the garage to go for a ride.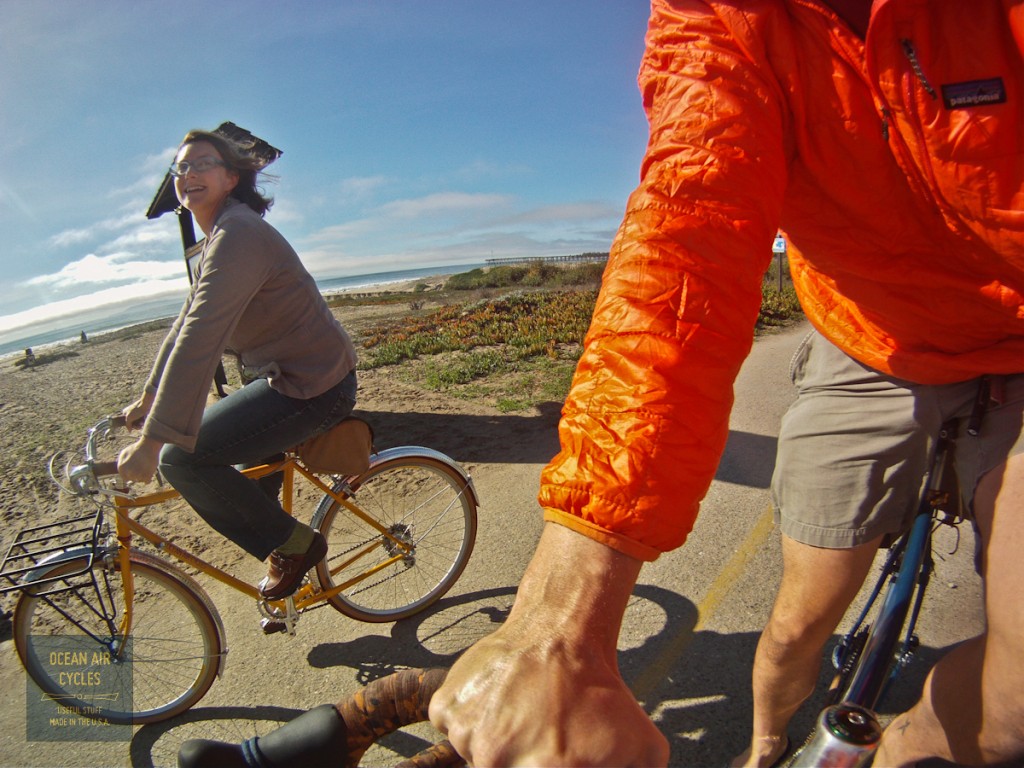 The smile would lead you to believe I did something right, but I am pretty sure it is just the fact that she likes her bike ;-).  We went for a cruise around town, scoped out the new playground, and checked the surf.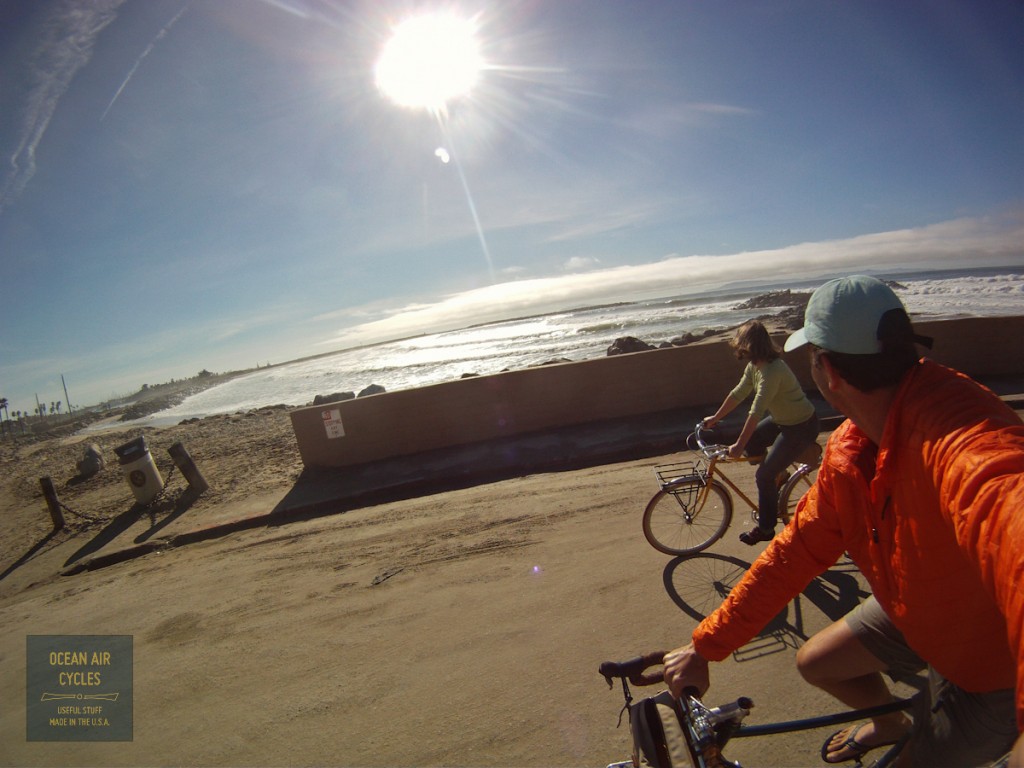 It has been big lately, other commitments are keeping me out of the water.  I need to make the time, but the recent run of overhead waves would likely drown me.