I hope your Easter weekend went well, plenty of eggs and candy, maybe even some time to ride.  We took some time off, just to play, and enjoy things like coloring eggs for the first time again.
Today things are back to regular, the catching up errands ride was a nice break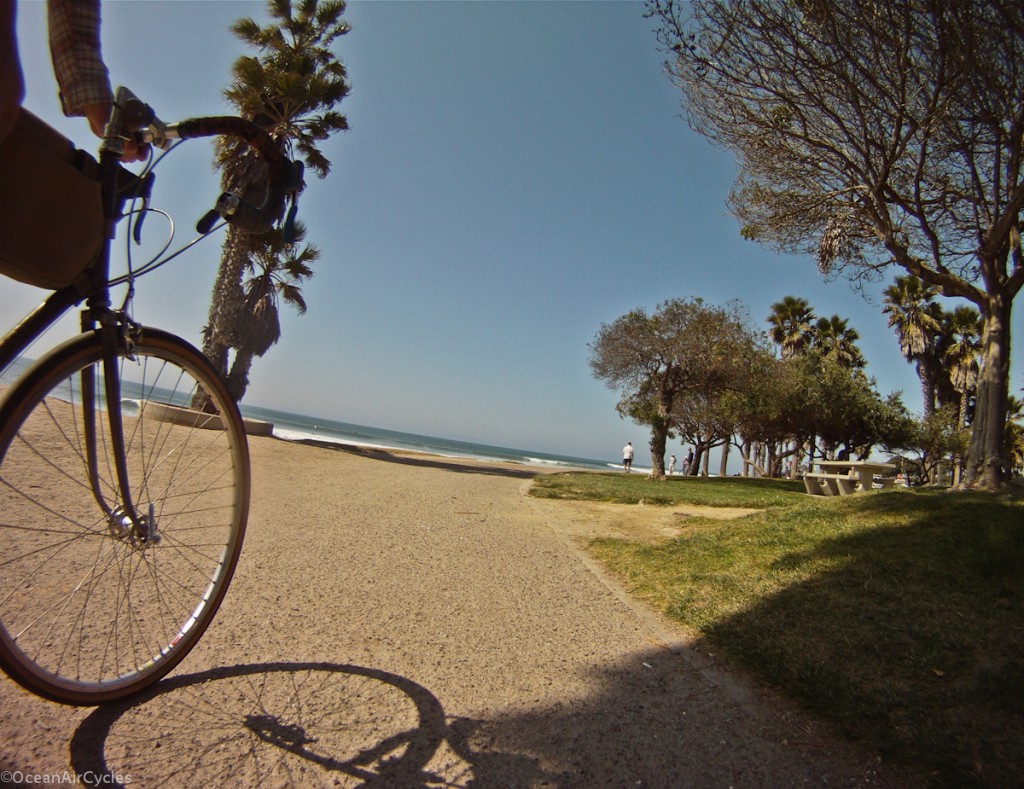 As you can see, it is a pretty nice day, and hard to keep the ride all business, but still better than no ride at all.  The surf being up is not helping with staying focused though.
Back to work.