I am not sure winter ever really happened this year.  I am sure we will pay the price in the coming dry months, but for now it is 68 degrees and gorgeous outside.  A perfect day to hit the farmer's market and take the long way home through the hills.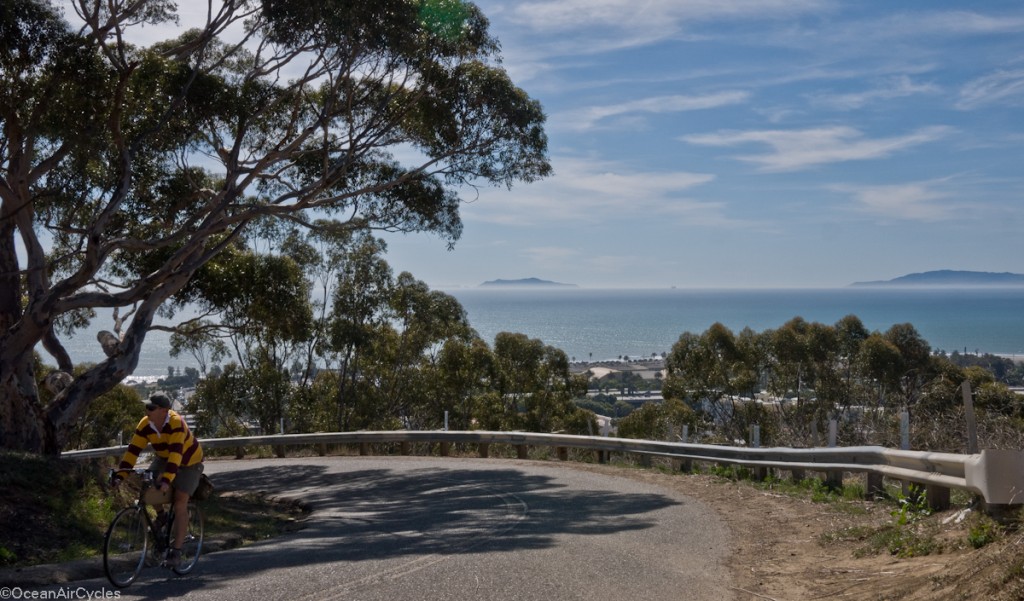 I really should be taking rides through the hills more often, once a month is marginally (nice way to say not really) enough to stay in the level of fitness I would like.  Today the weather and new pedals did the trick, I got out there, and it was worth is.
I have some art ideas in my head for the logo on the upcoming bike.  I still like the name Masu, and am trying to make sure the steelhead trout connection can be made.  Here is a sketch of what I am thinking,

This would be on the top tube, drive side a little bit back from the head tube.  It wraps about a third of the way around the top tube.  The color would match the Ocean Air Cycles logo on the down tube with the body of the fish transparent so the bike color shines through.  Subtle but there.
Let me know if you like it, could care less as long as the bike works, or think it is a horrible idea.  As always I value your input.