Foggy coastal California town – check!
Riding a bike to get around – check!
Taking compost to the pile – check!
Shipping with a reused box – check!
Organic cotton clothes – check!
Riding said bike with sandals – check!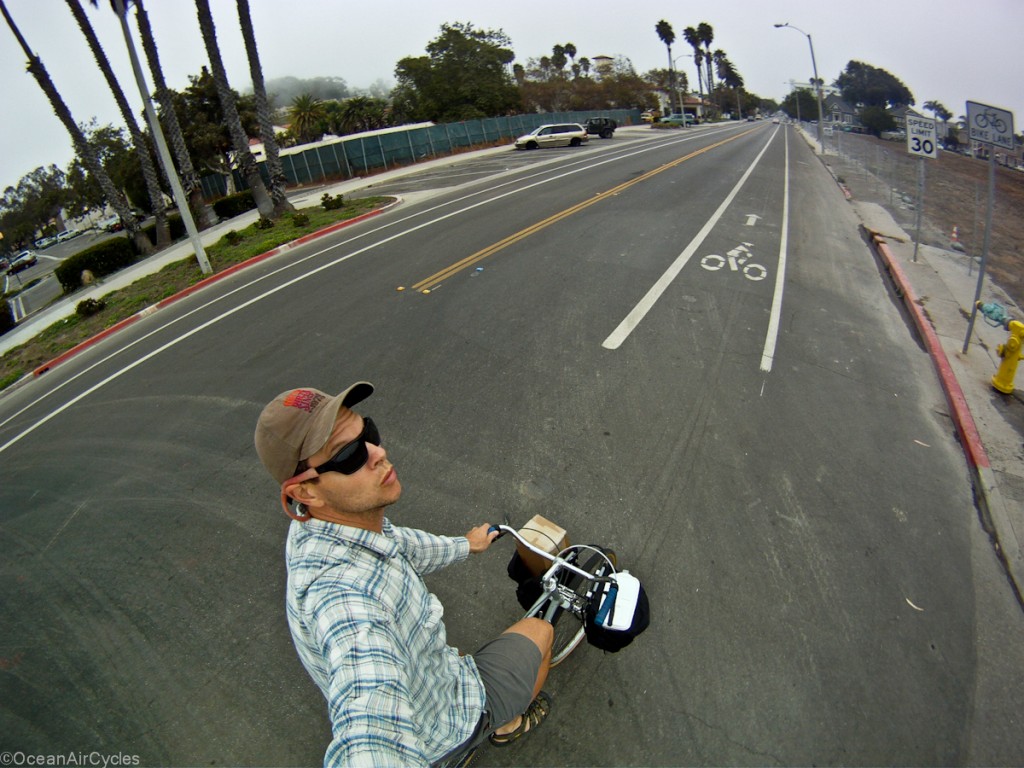 The list could go on, but the truth is what it is – Happy Monday!