Another ride to the farmer's market.  I think that almost 30% of my recent riding has been in pursuit of produce.  Weather is gloomy again on the coast, but a wonderful 60 deg temp for riding.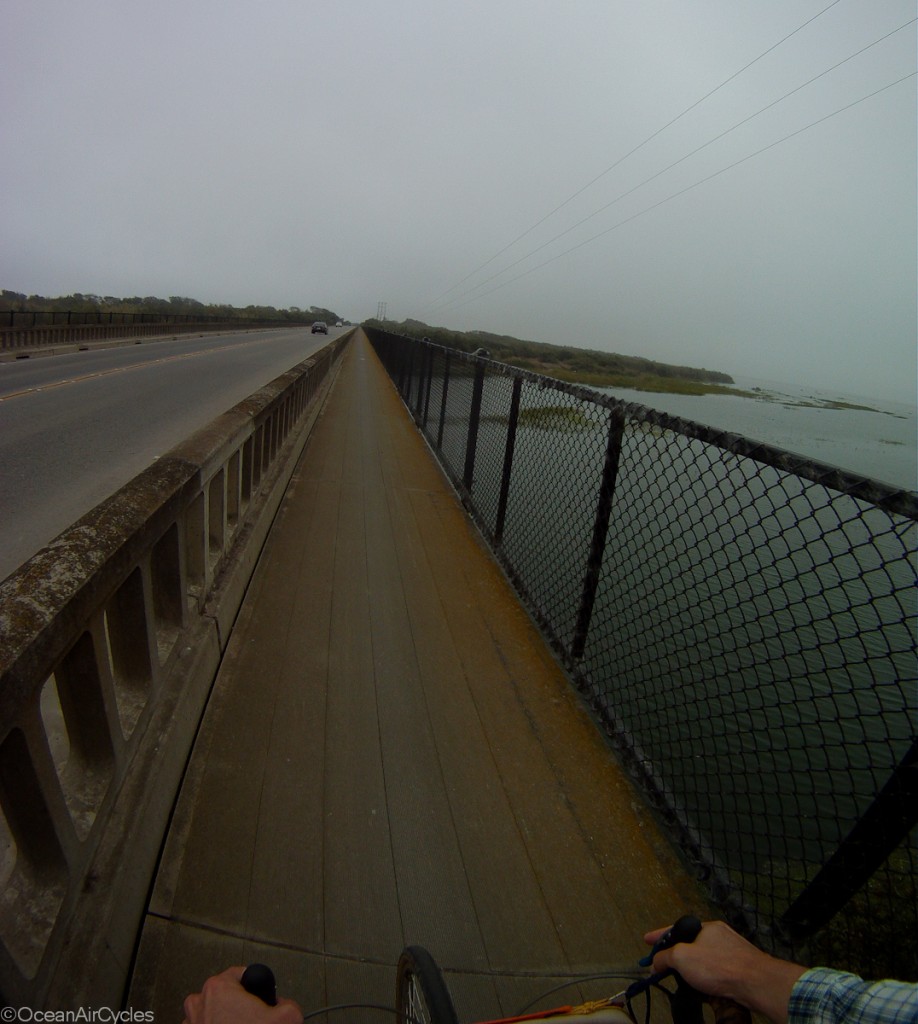 By the time I made it 10 miles or so from home the fog was starting to thin out.  The bags were filled with fantastic fresh stuff.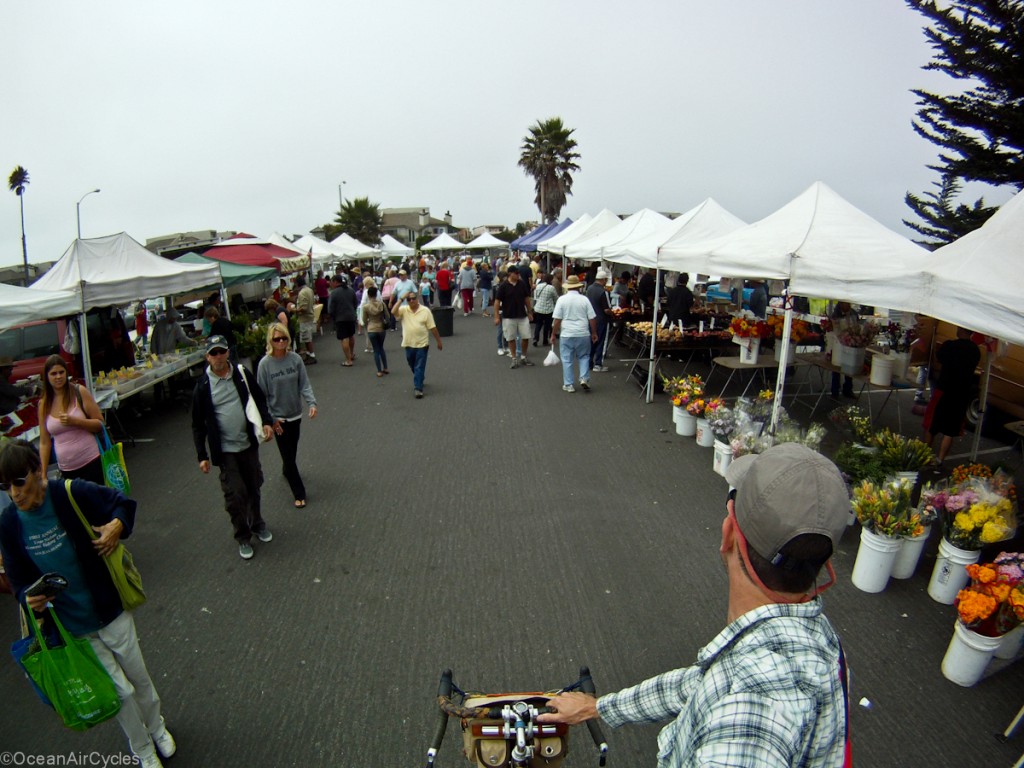 Now it is time to make some sauce out of all these veggies, hope you weekend is going well too!