This last week we wrapped up another complete Rambler build.  For long time fans, this replaced a Bridgestone RB-T, build from a blog post many moons ago.  I have been calling these builds with the BoBike Mini+ kid seats MamaPorteurs and PapaPorteurs.  No bias other than who the captain is.  The seat is easy to swap between bikes that have the steerer mounting plate.  Of all the options out there, there are our favorite for ease of on/off and minimal encroachment in the captain space.
On to the build, it was our first full build with a 1×10 drivetrain.  A 40 tooth Wolf Tooth Component ring paired to a 11-34 cassette in the rear.  Shifting is through an indexed Gevenalle (microshift) bar-end.  It is spot on, really perfect for 90% of the riding most of us do.  The chain ring uses a wide/narrow tooth pattern that removes the need for any kind of front chain keeper.  I can see more of these in our future for sure.  There is not much more to say other than it just works.
The rest of the build was along the lines of our standard Porteur set ups.  Lighting front and rear powered by a SON 28, Berthoud fenders, King headset, Soma Porteur rack, and Nitto Albatross Bars.
The Pictures tell the story: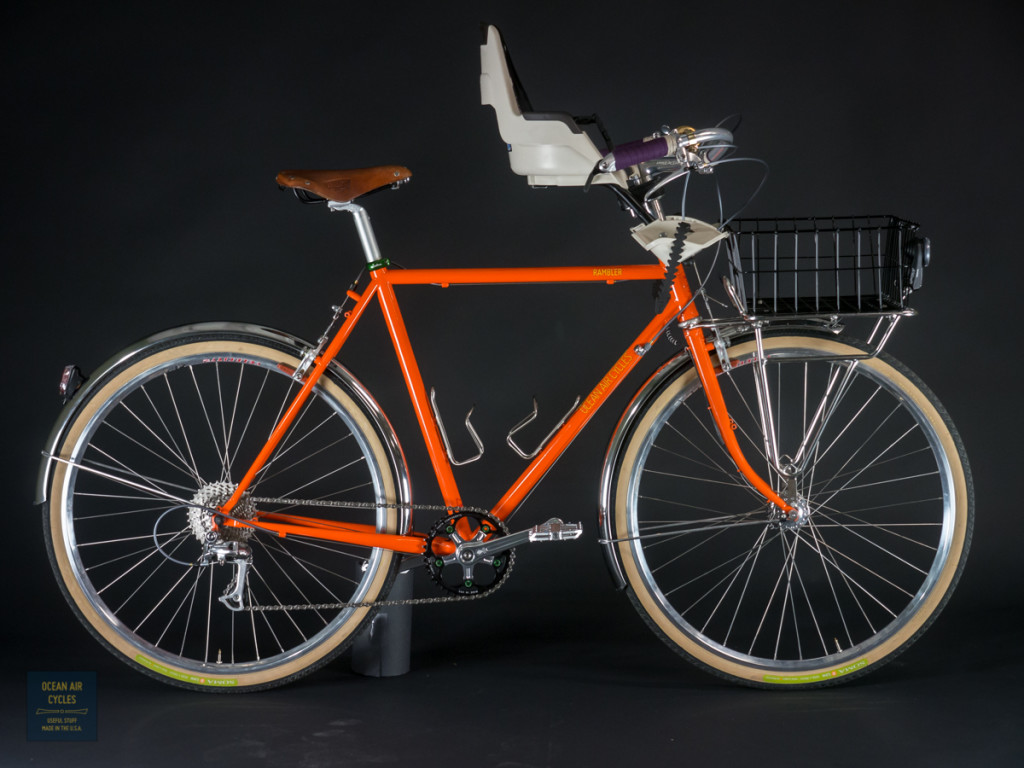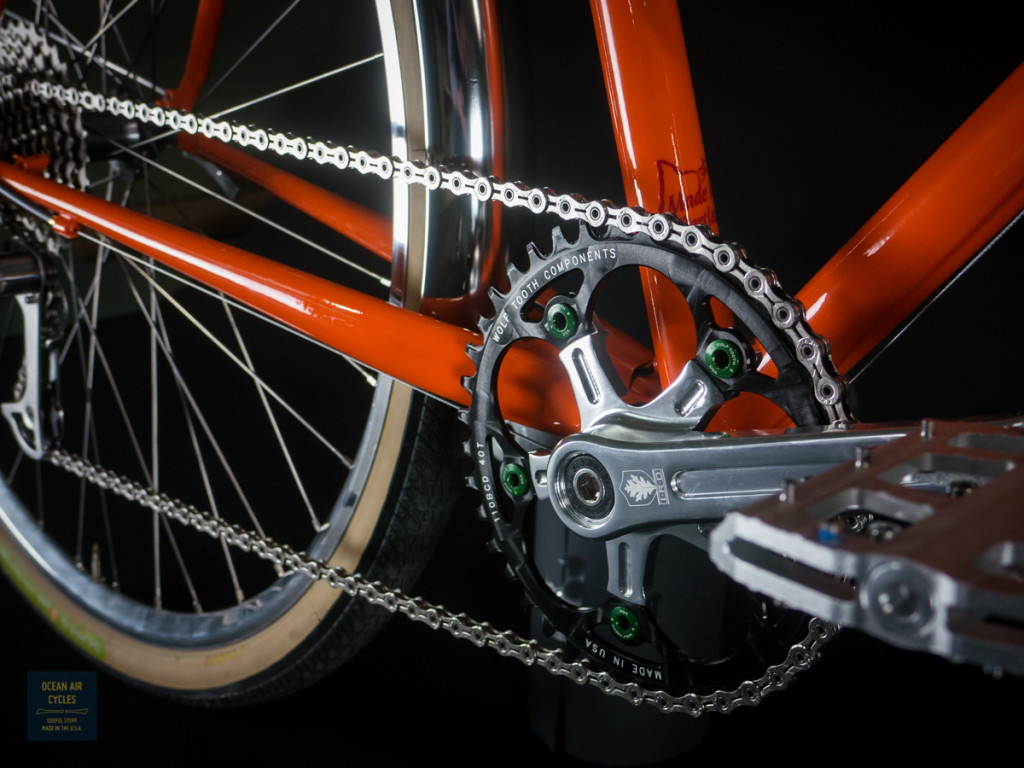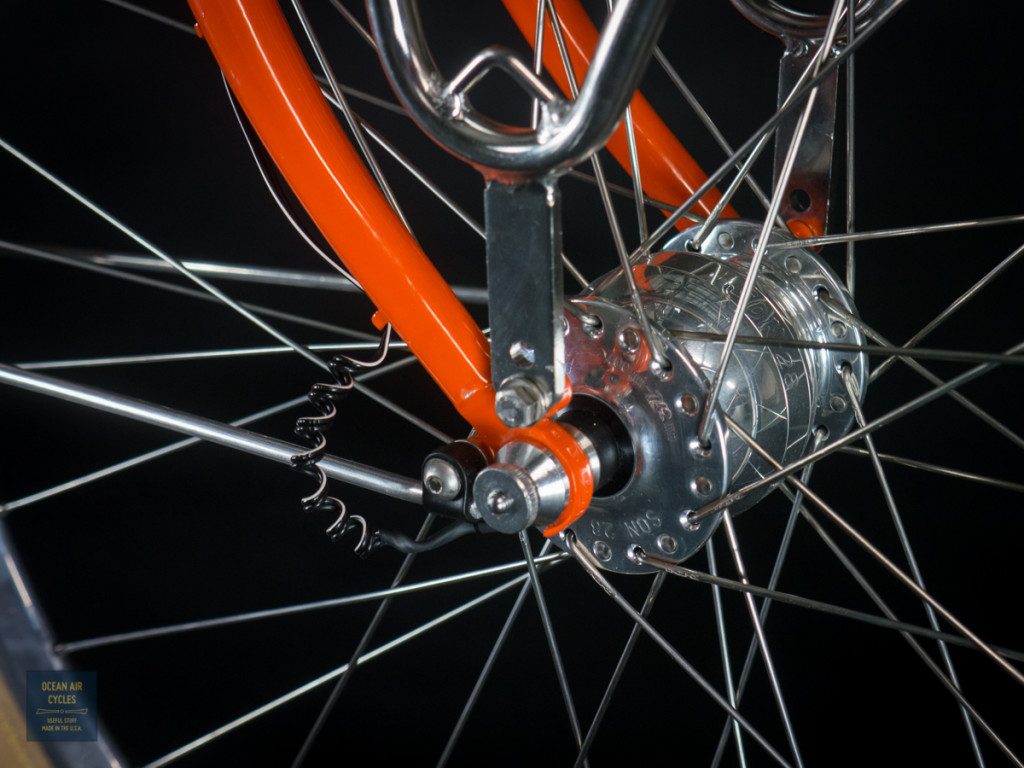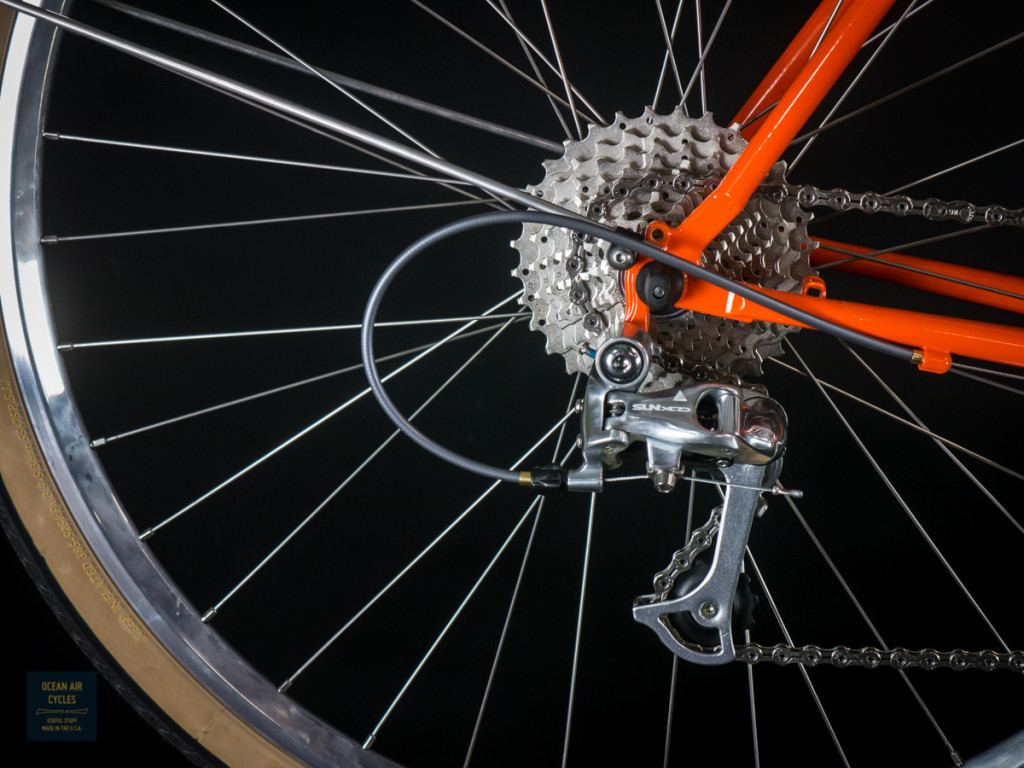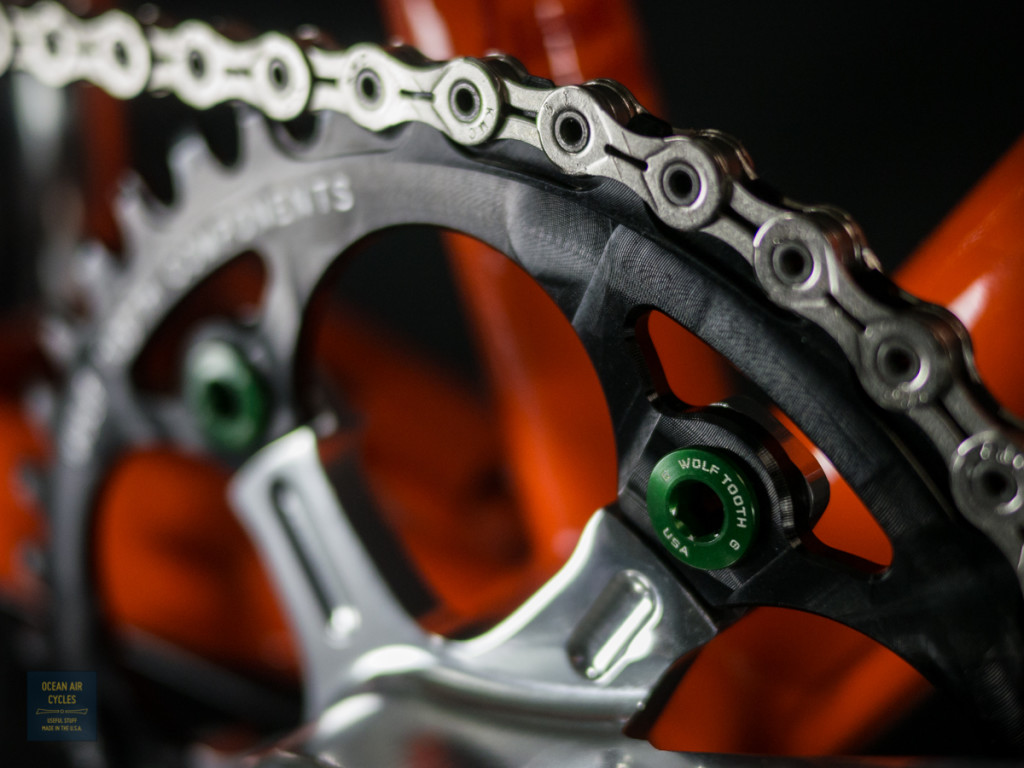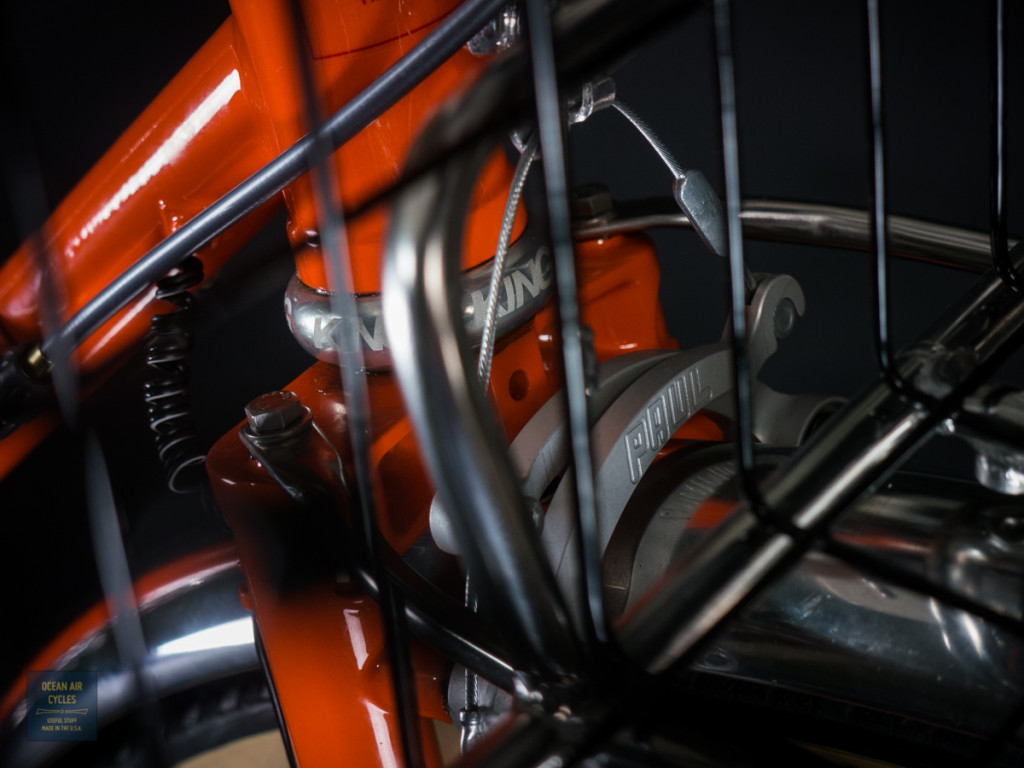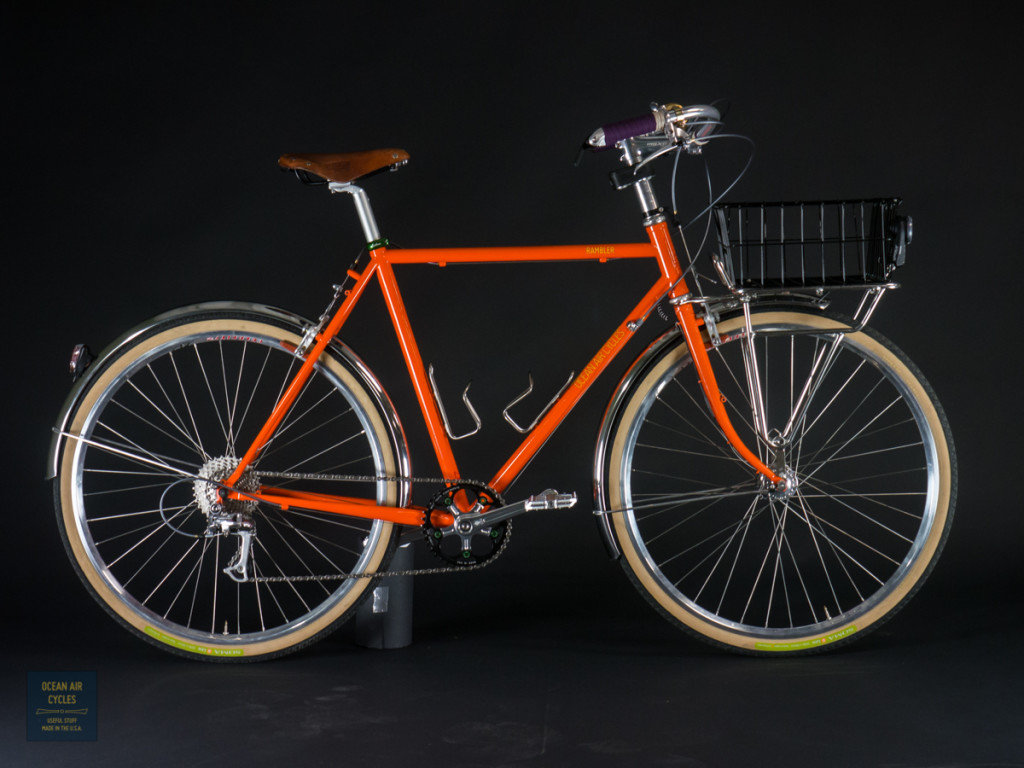 This is the second Rambler in the stable for this couple, stoked to have the support of friends, and give them tools that they will use and enjoy.  This bike is not going to be a garage queen by any stretch of the imagination, we build them to get used.  Thank you A&M.